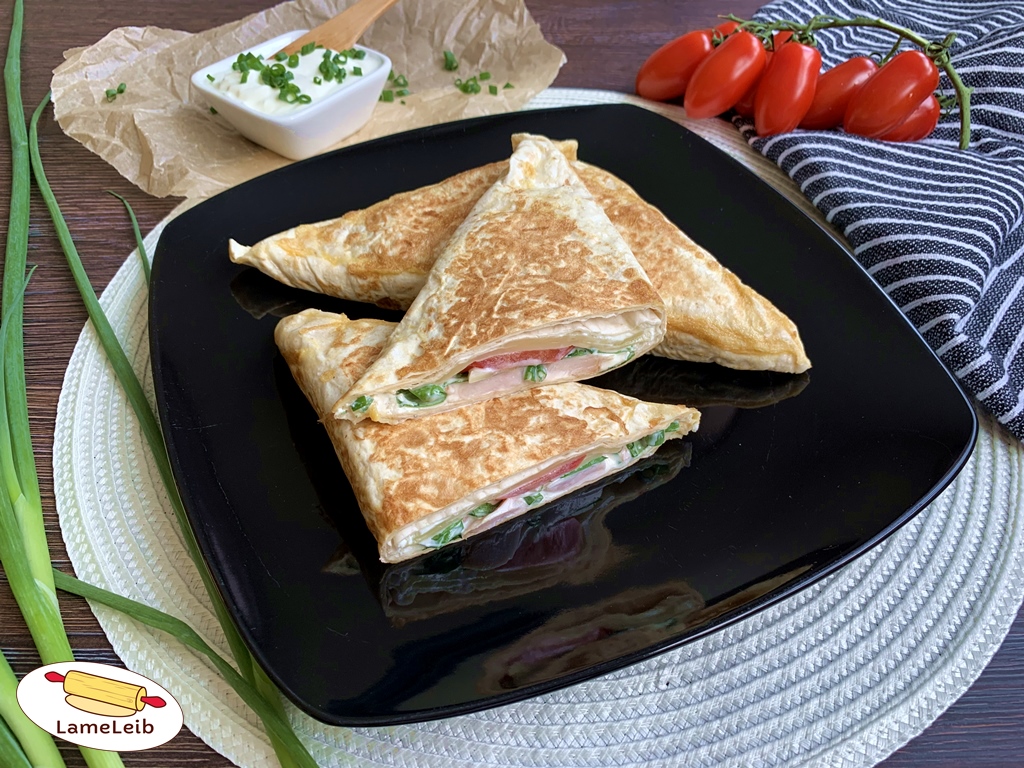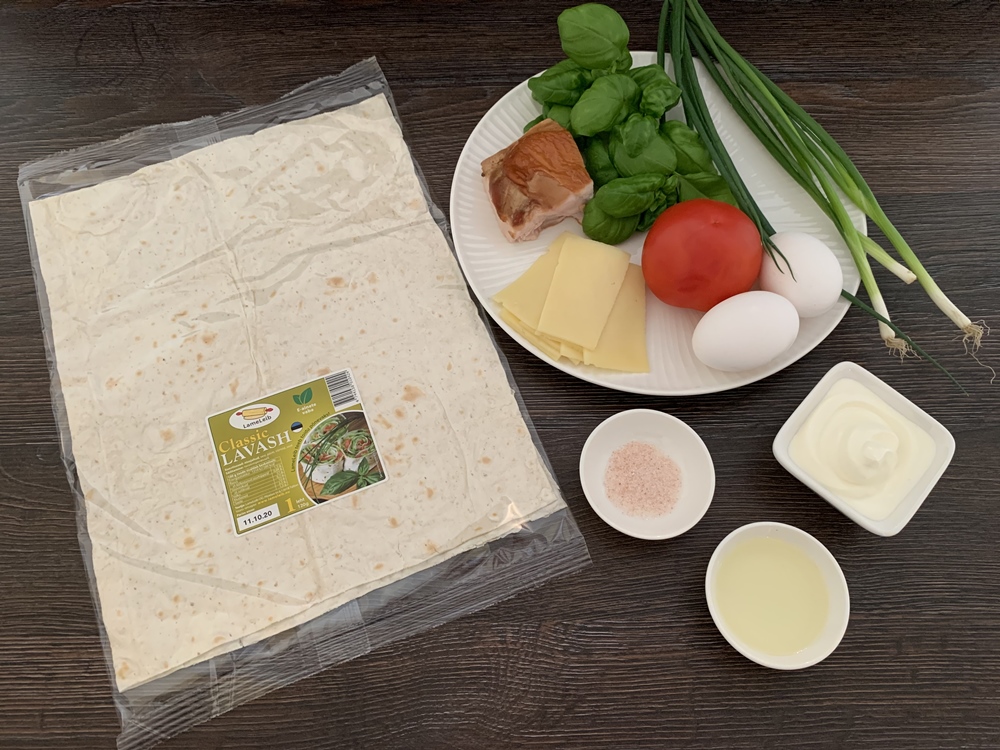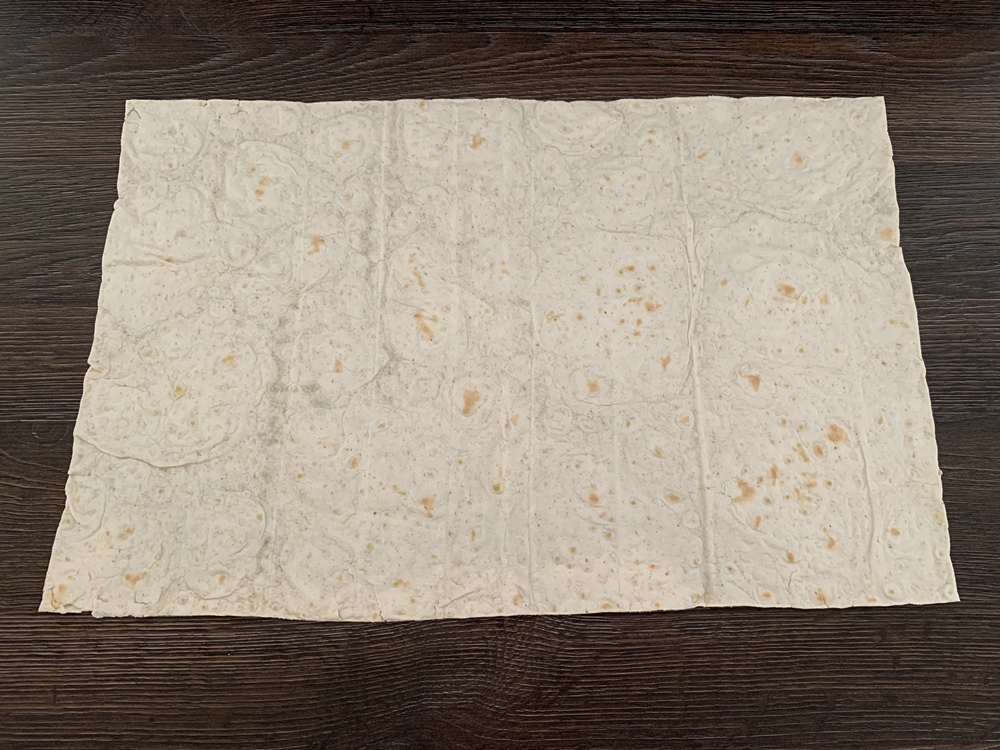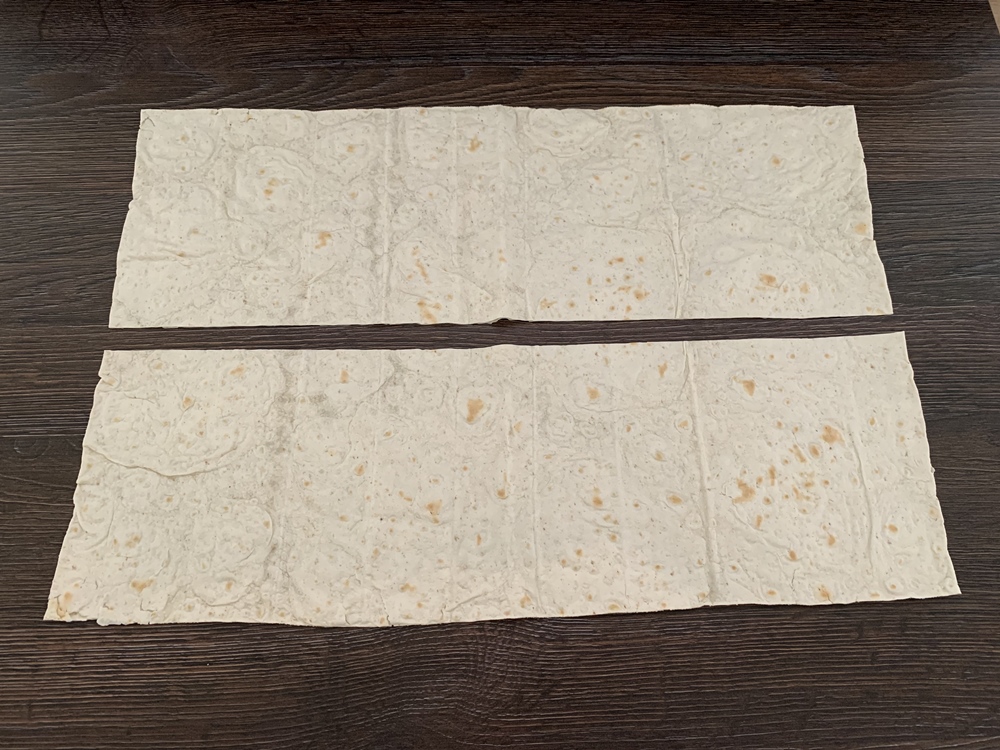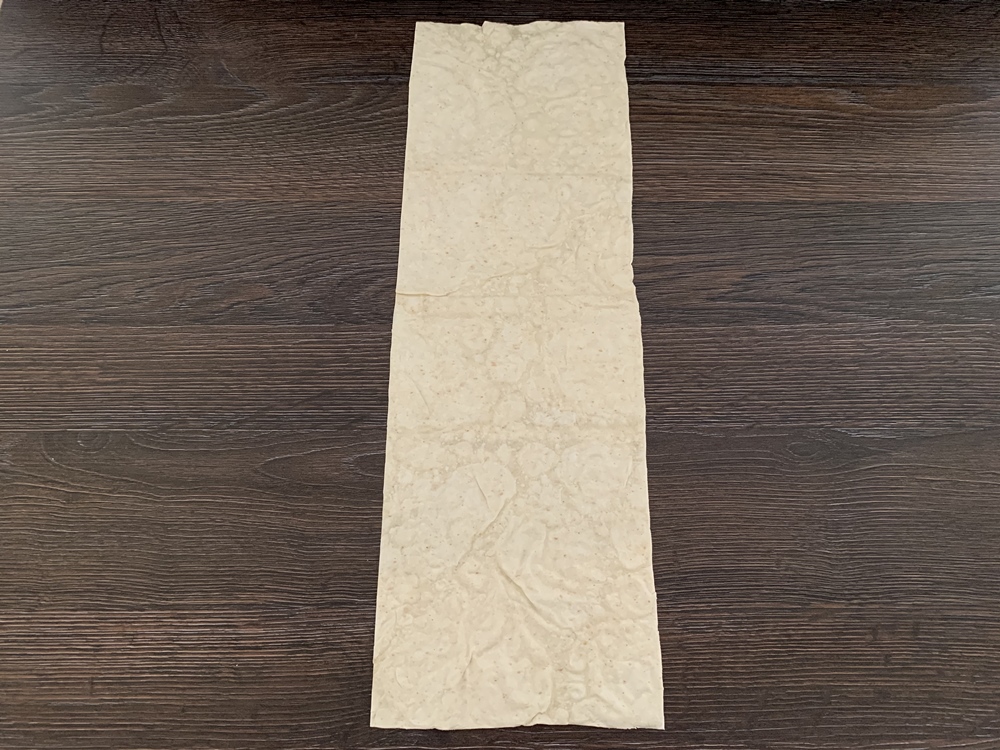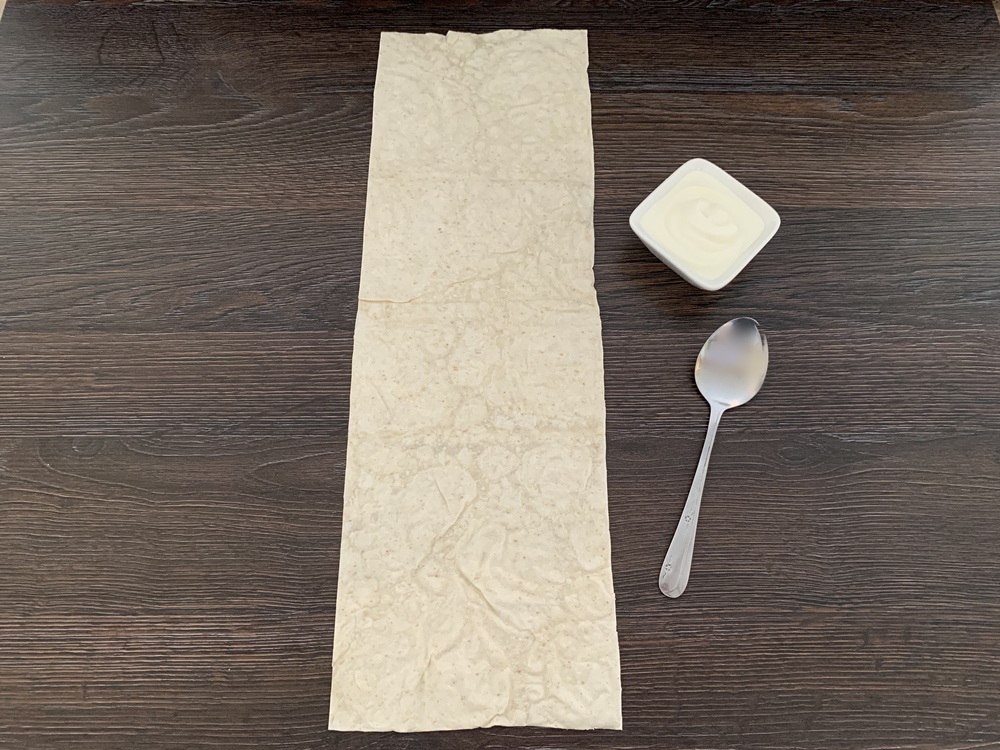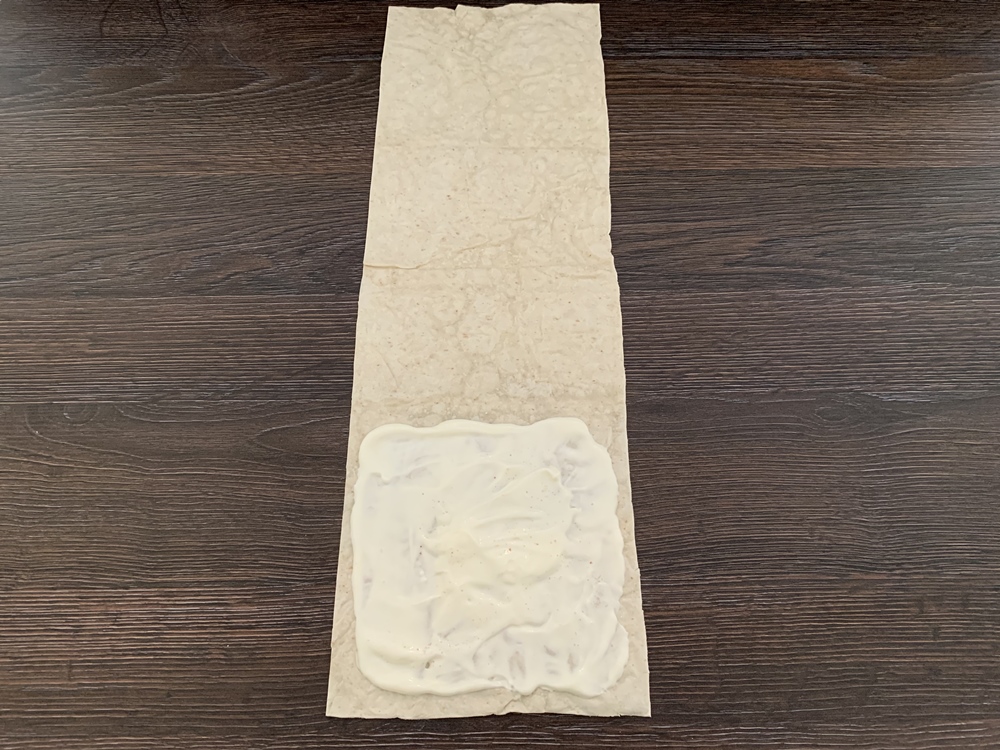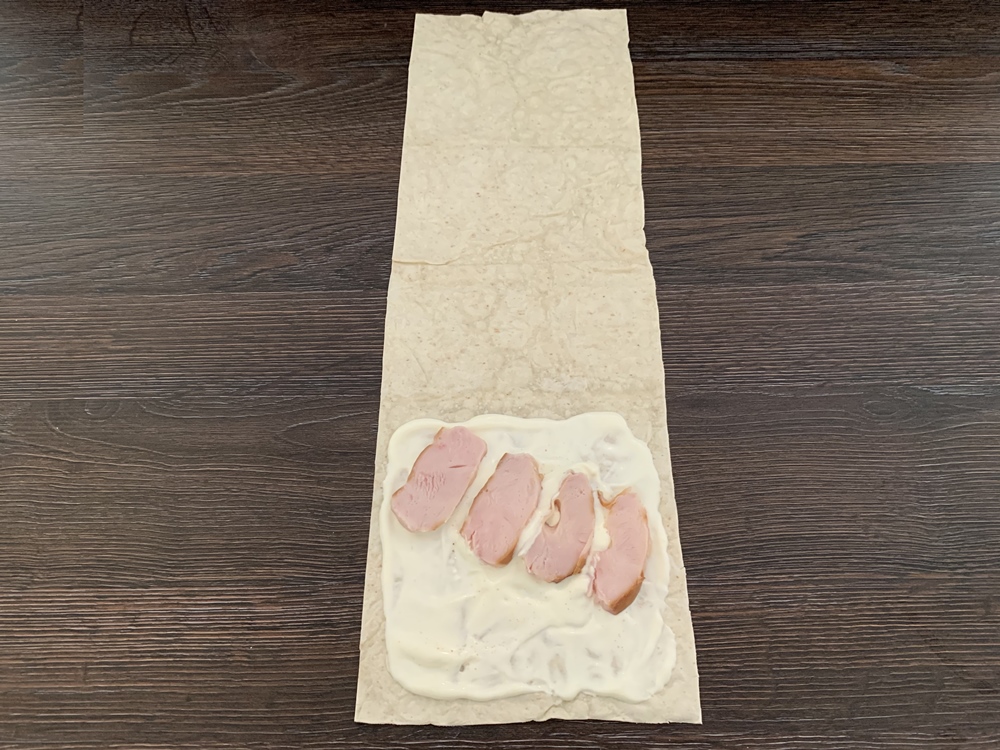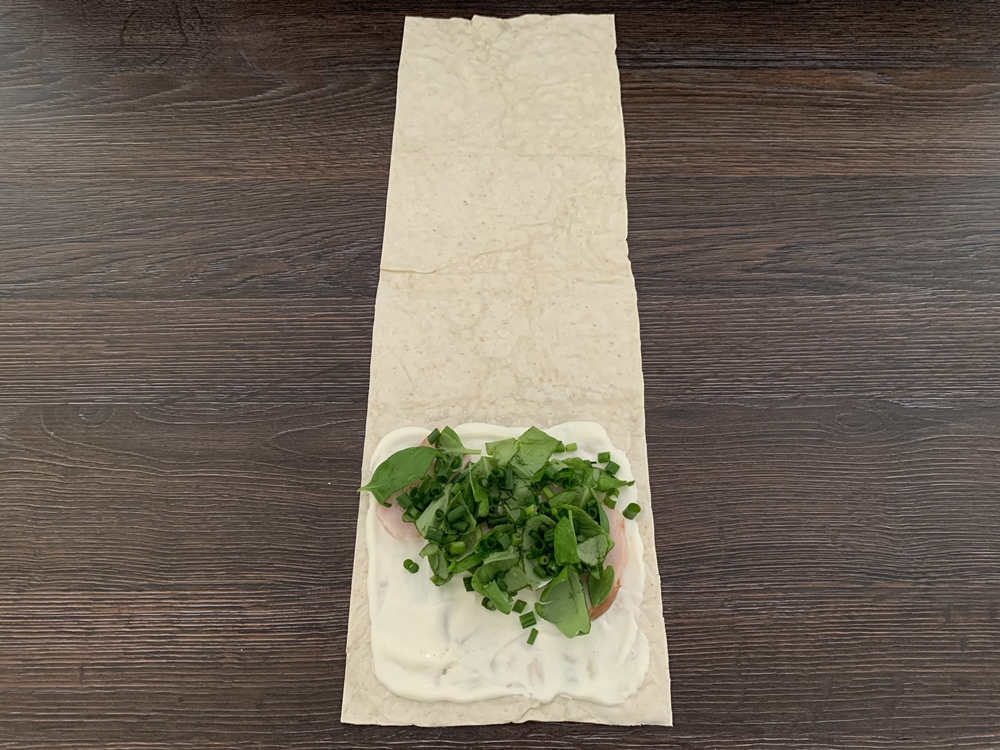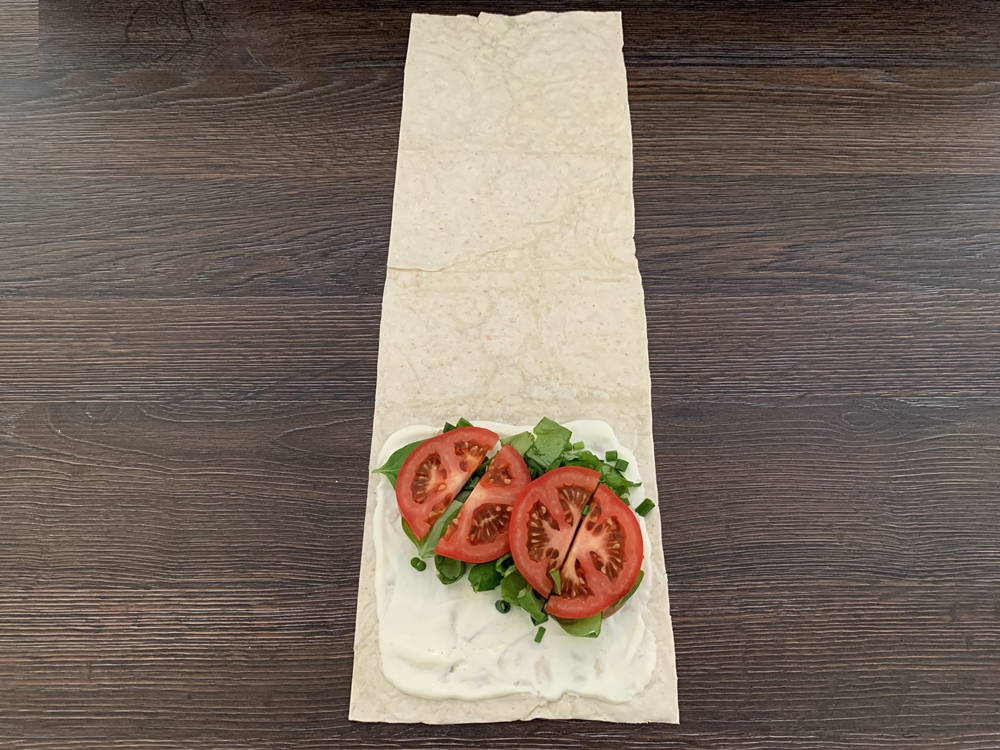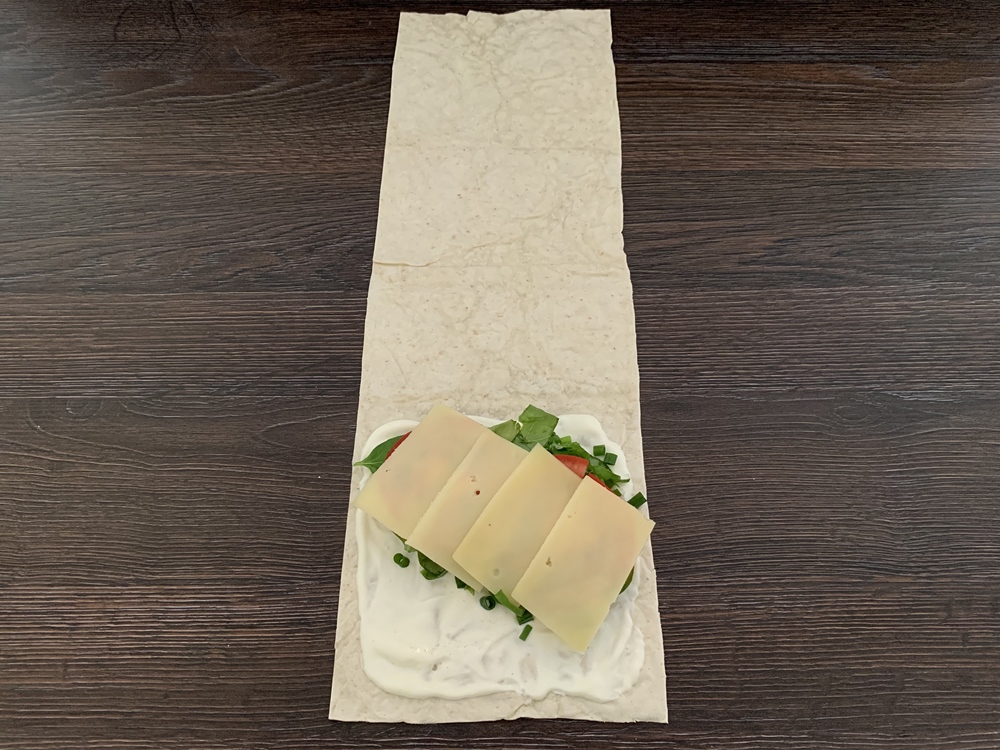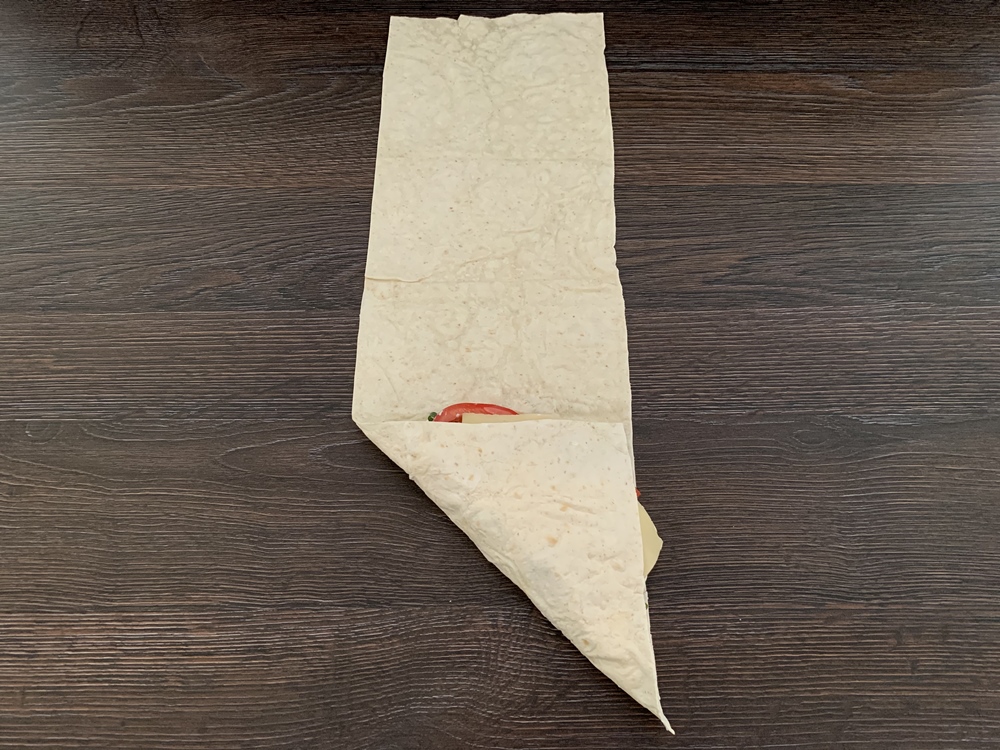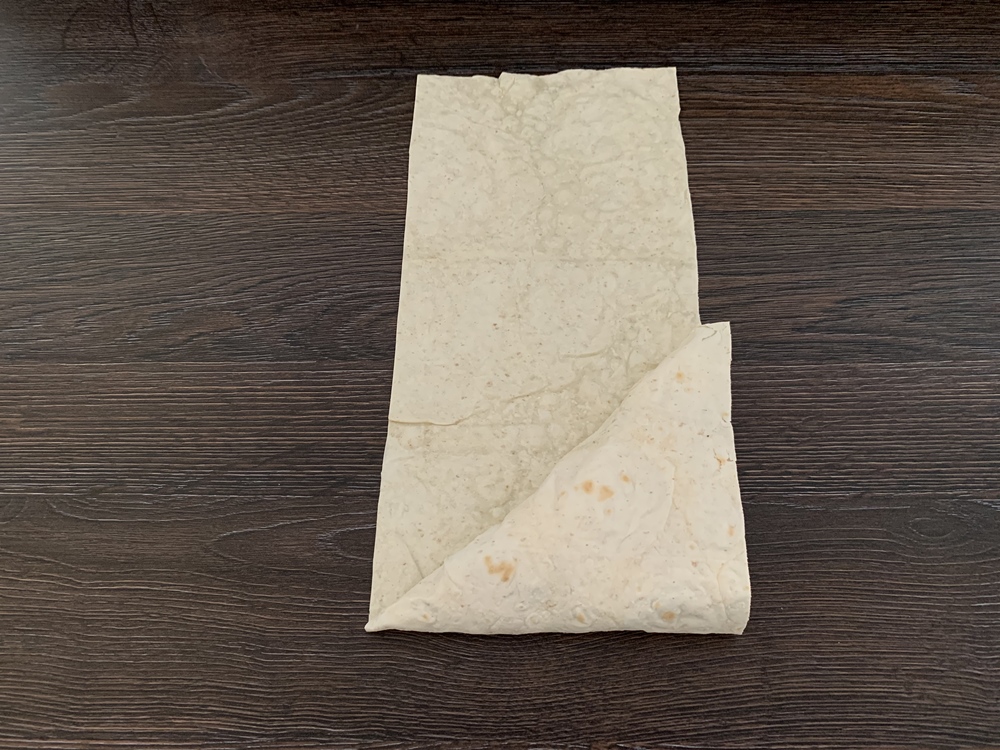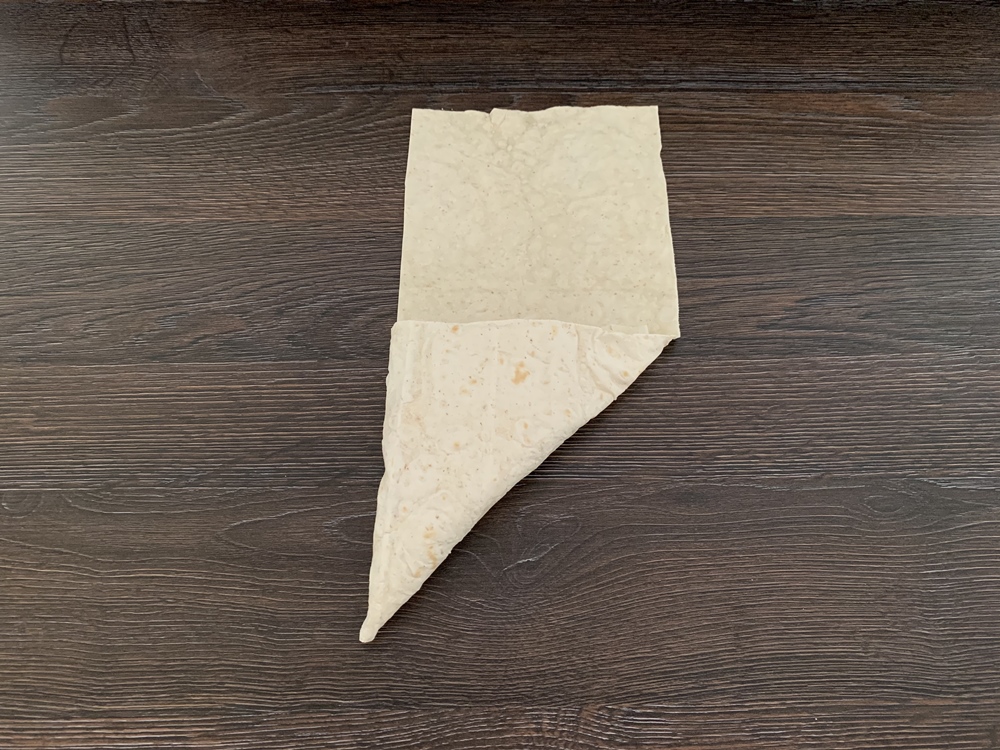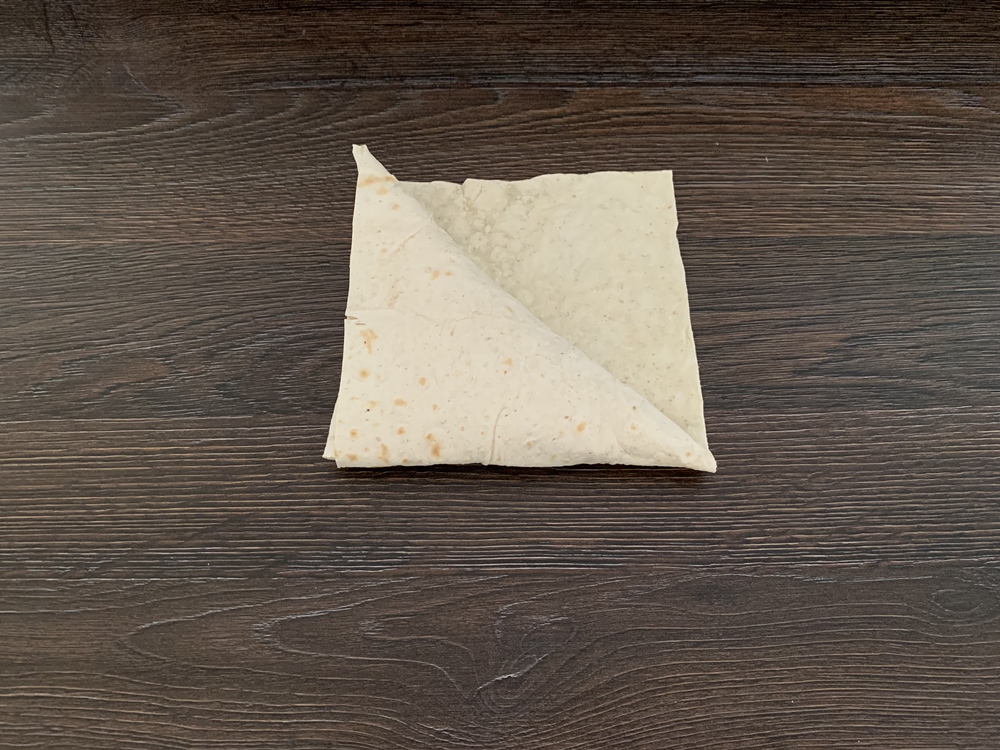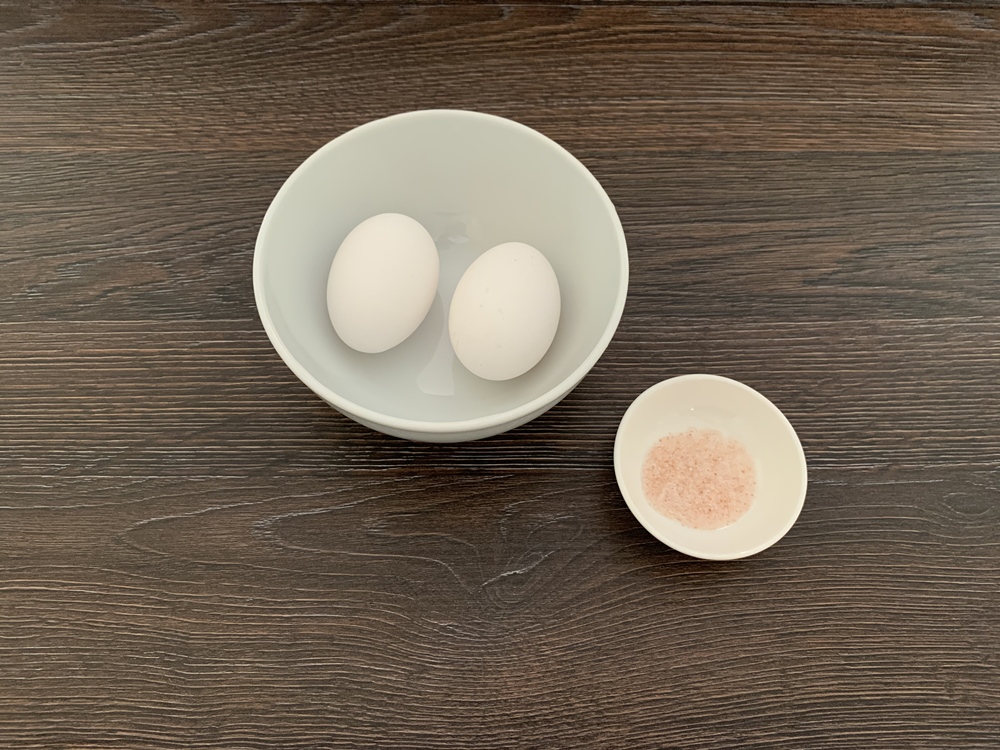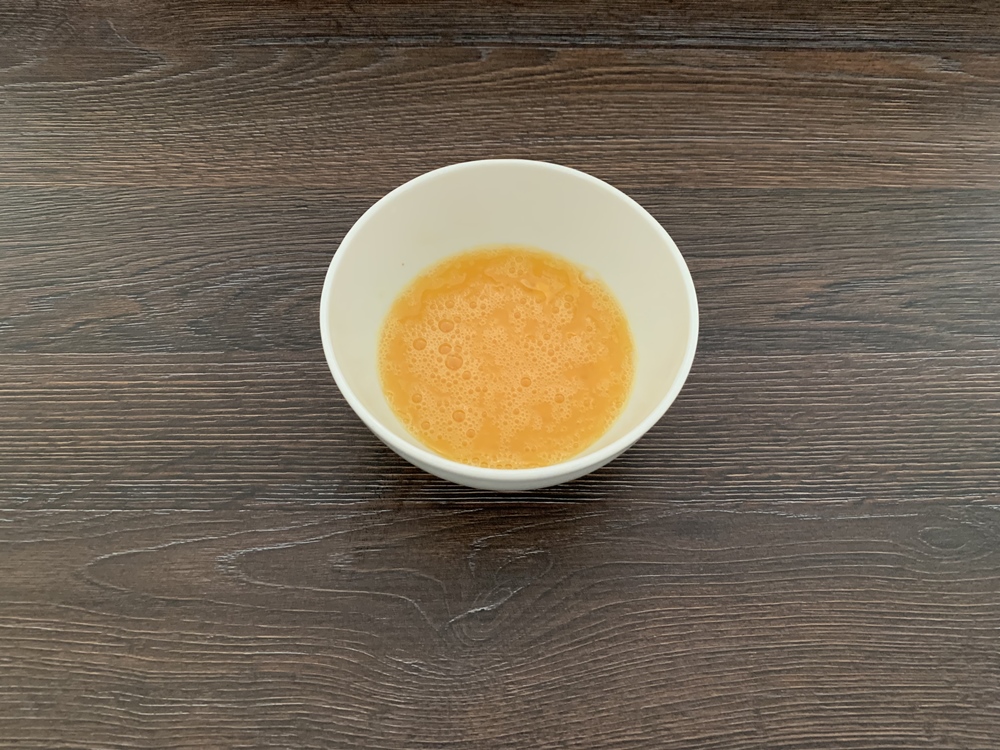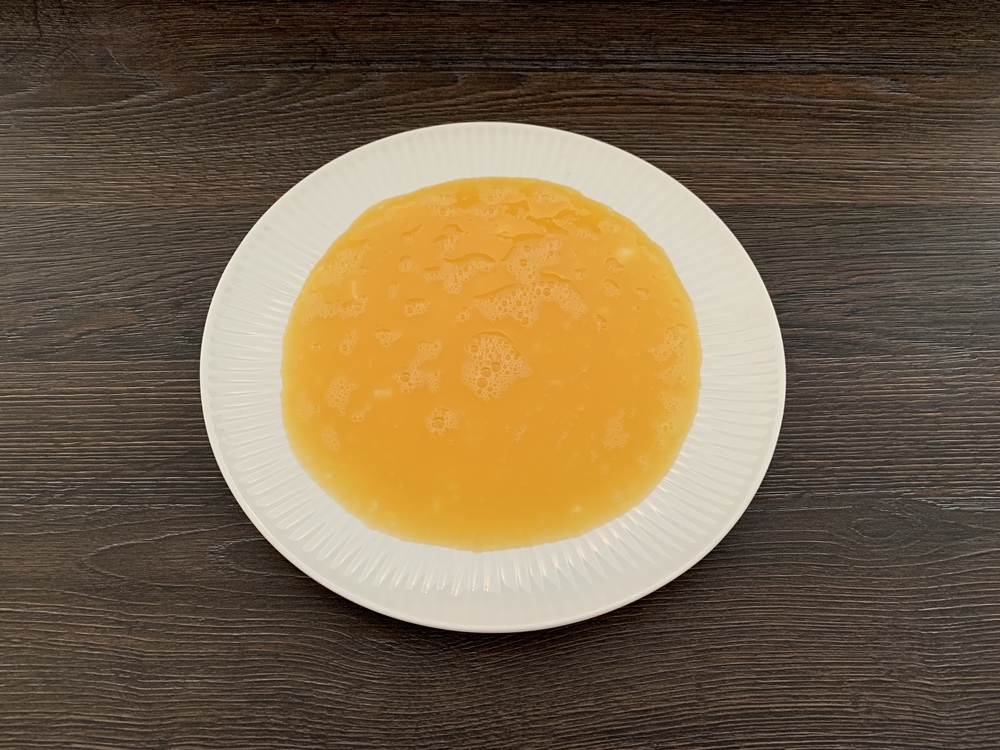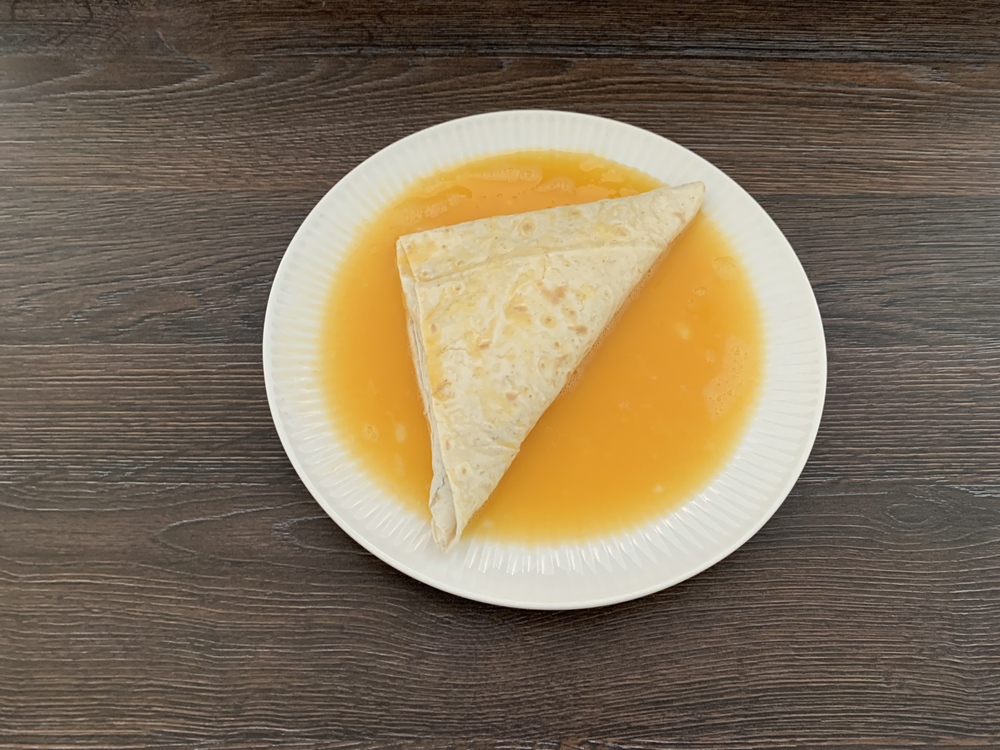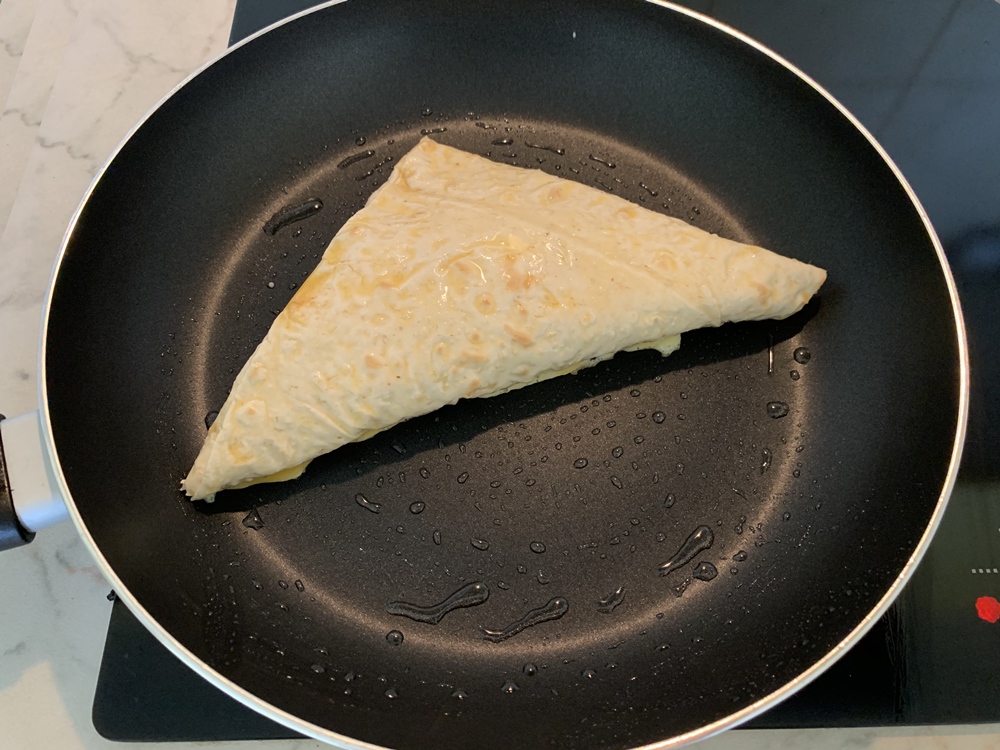 Lavash triangle
You need:
to make 2 triangles
LameLeib Classic Lavash
4 tbsp sour cream
100g smocked chicken
Handful of basil
Handful of green onion
1 tomato
70g sliced cheese
2 eggs
Salt
Oil
Preparation:
Slice chicken, tomato and chop basil and green onion.
Take lavash and cut it into half. So you get 2 long stripes. Look at the pictures!
Take lavash stripe lengthwise in front of you.
Add 2 tbsp sour cream on the bottom part.
Then add chicken, basil, onion, tomato and cheese.
Fold lavash into triangle. Look at the pictures!
Take second lavash stripe and do the same.
Whisp egg with pinch of salt.
Pour egg mixture on a plate.
Cover lavash triangles on both sides and edges with egg mixture.
Fry on hot pan on both sides. Lavash gets crispy and golden brown.
ENJOY!