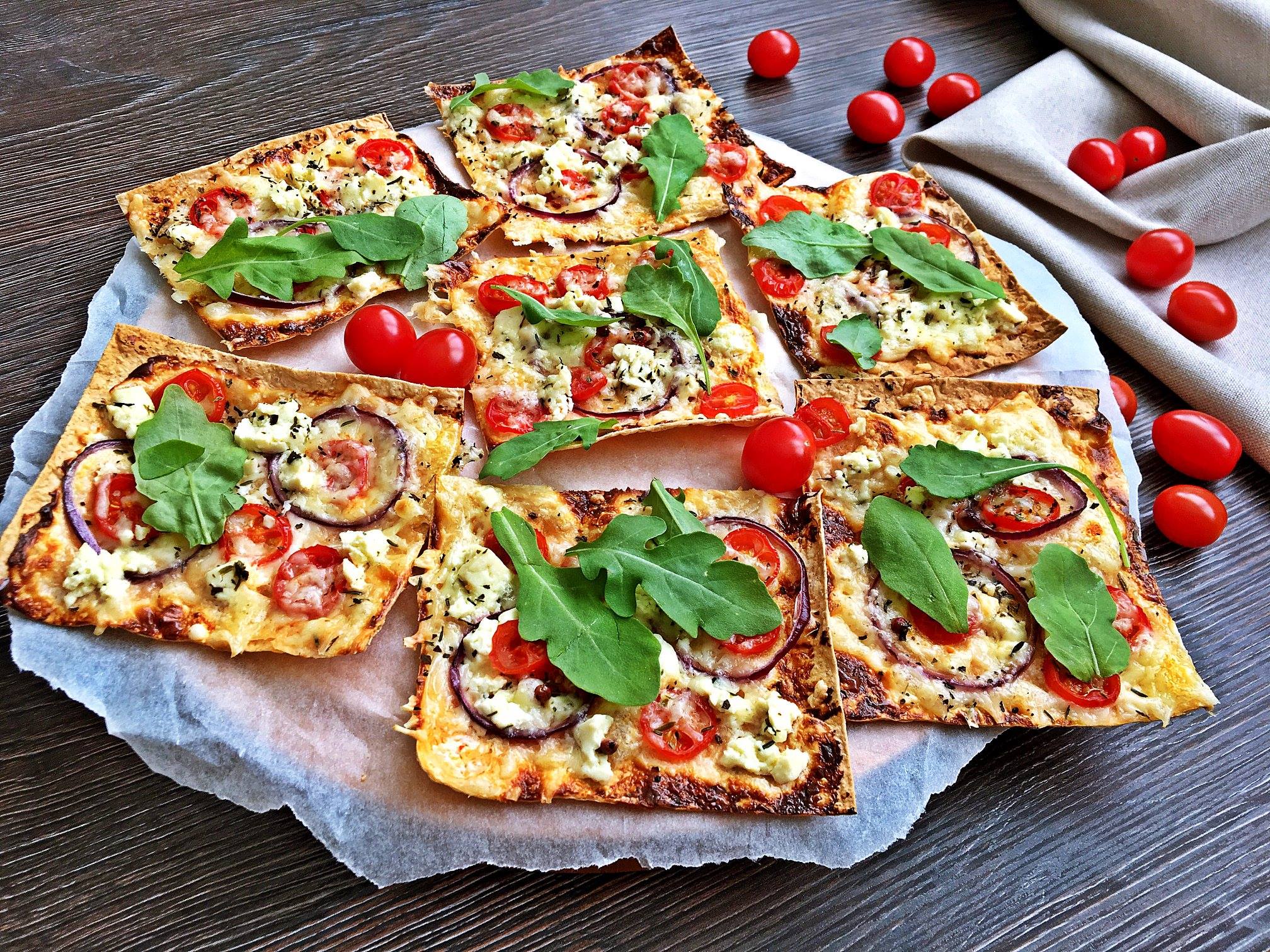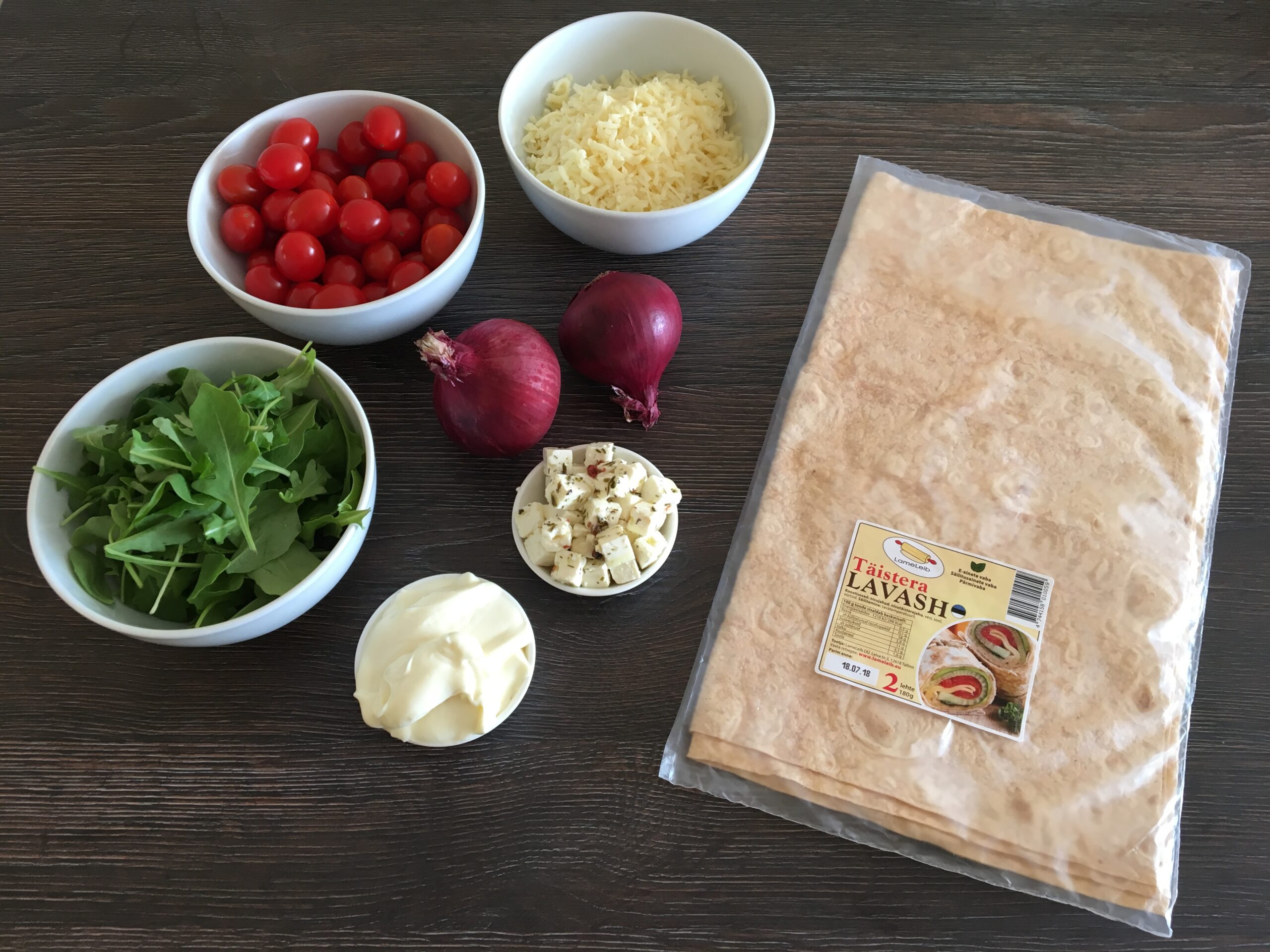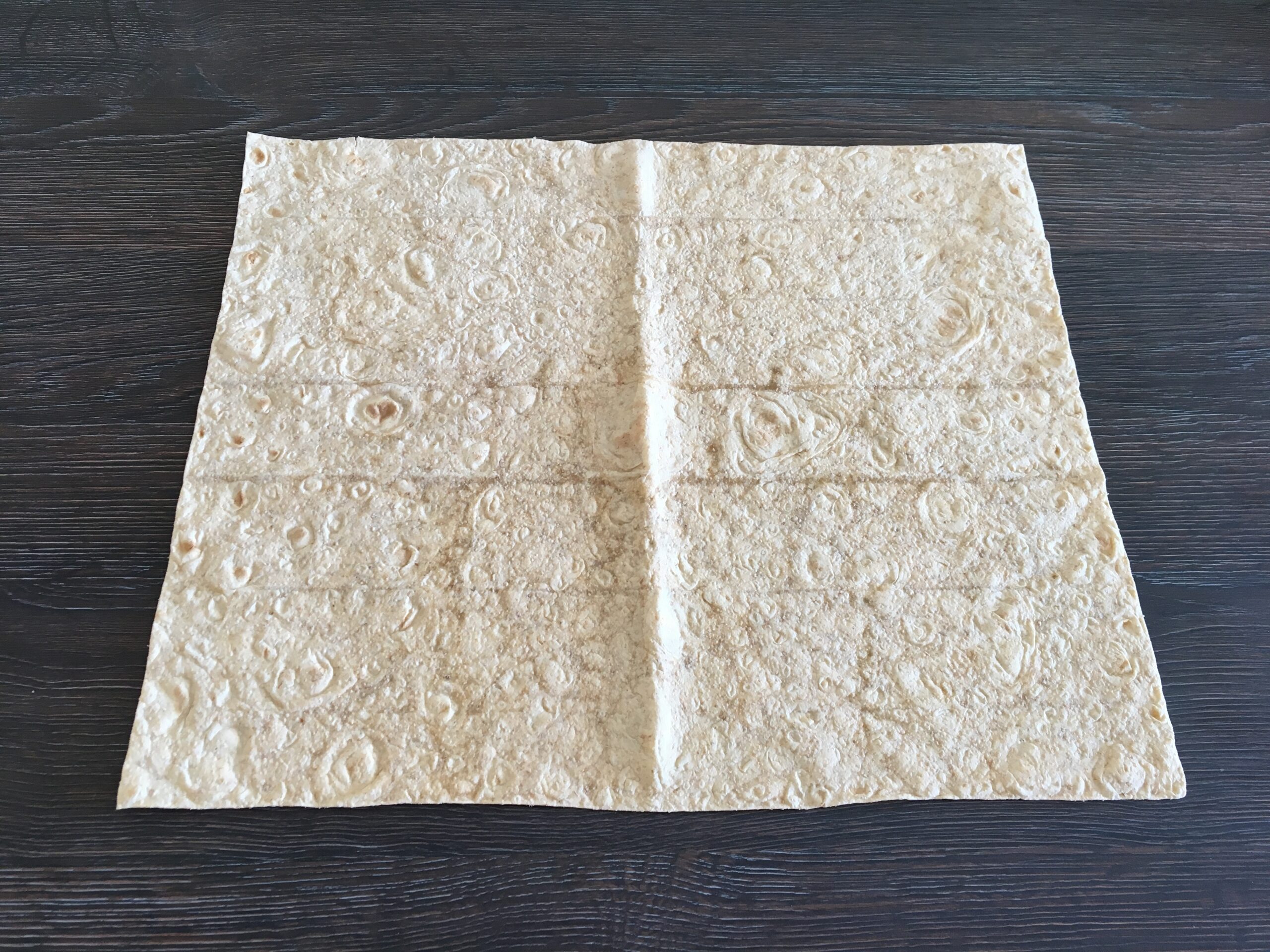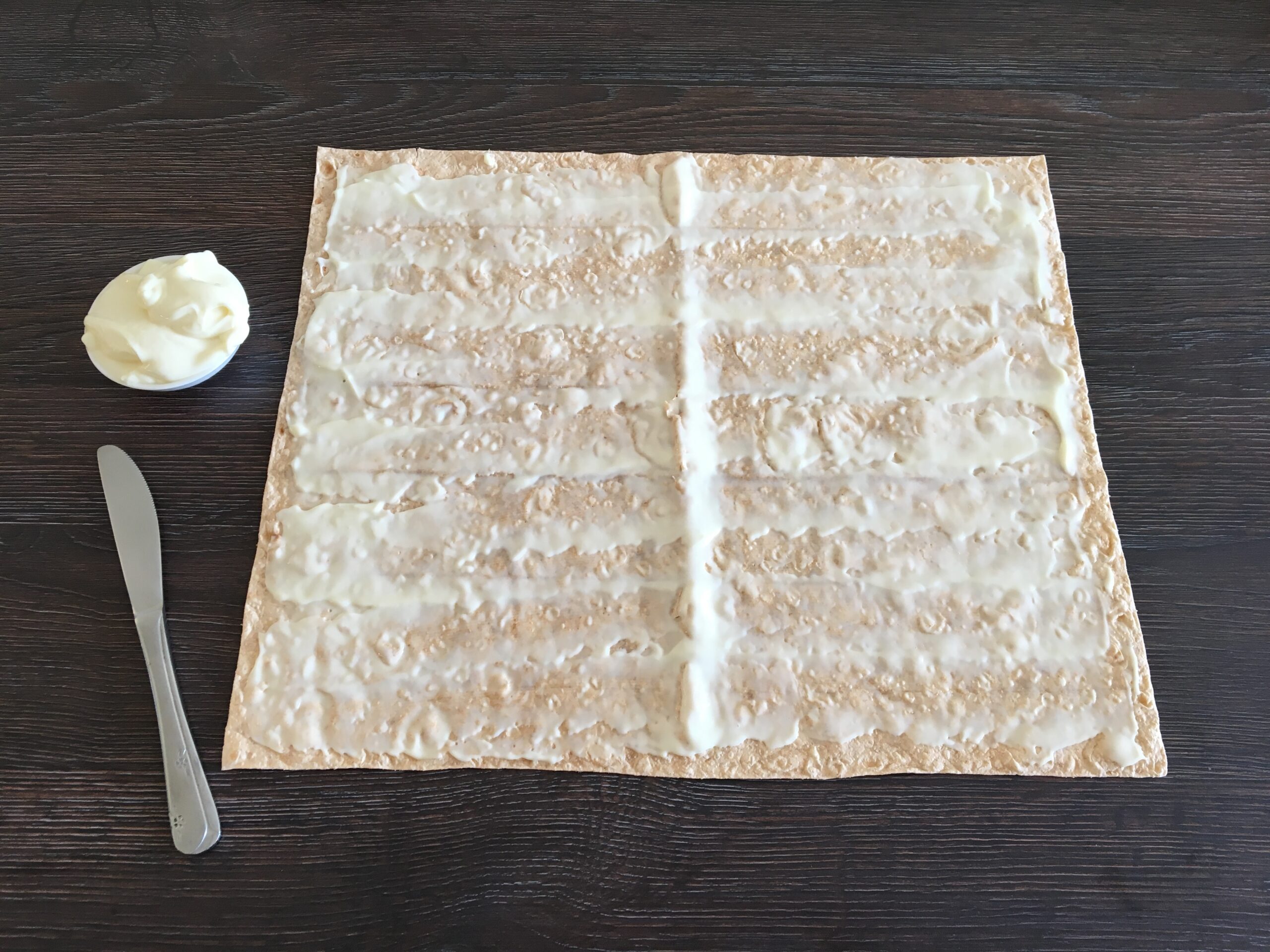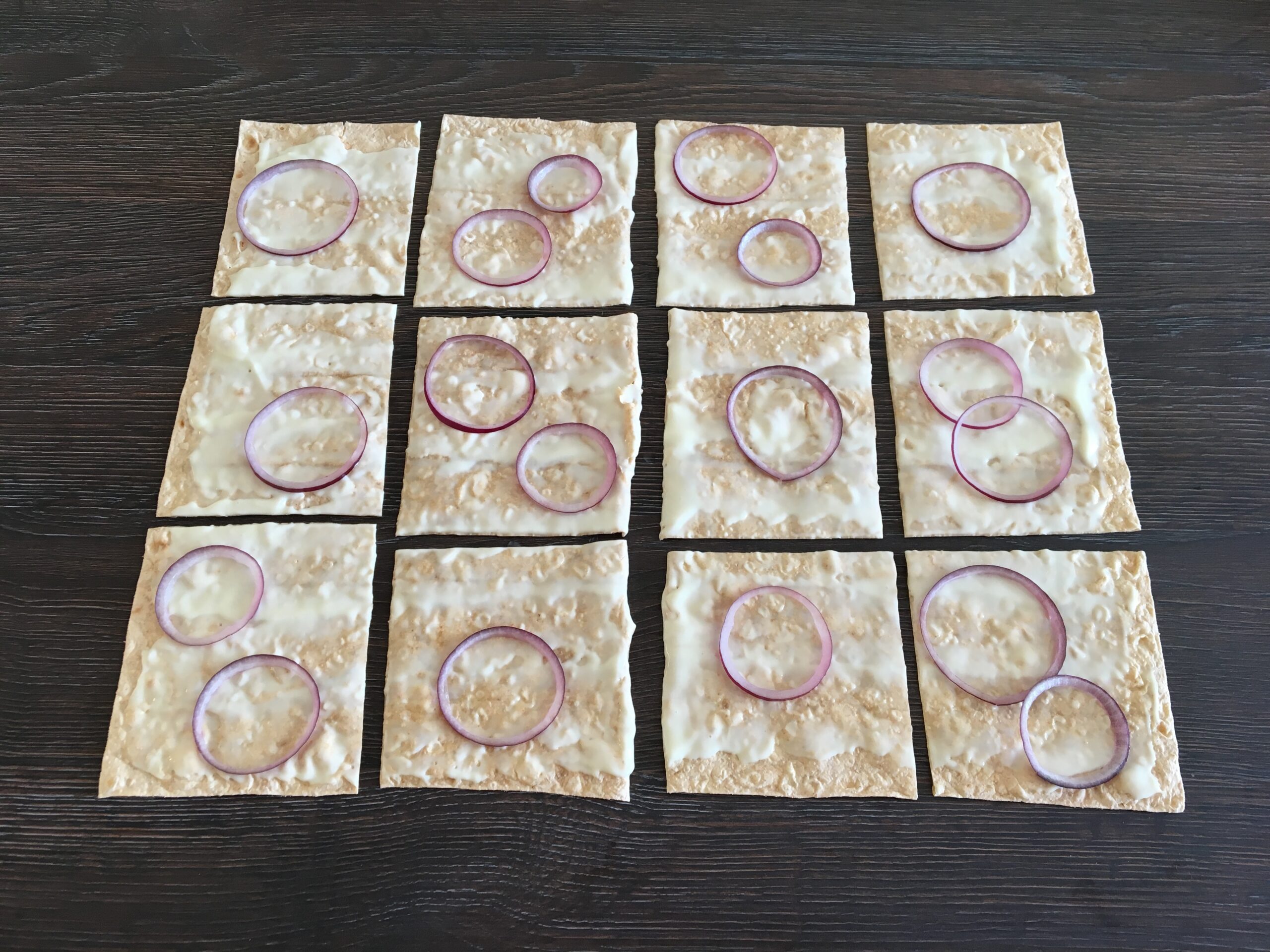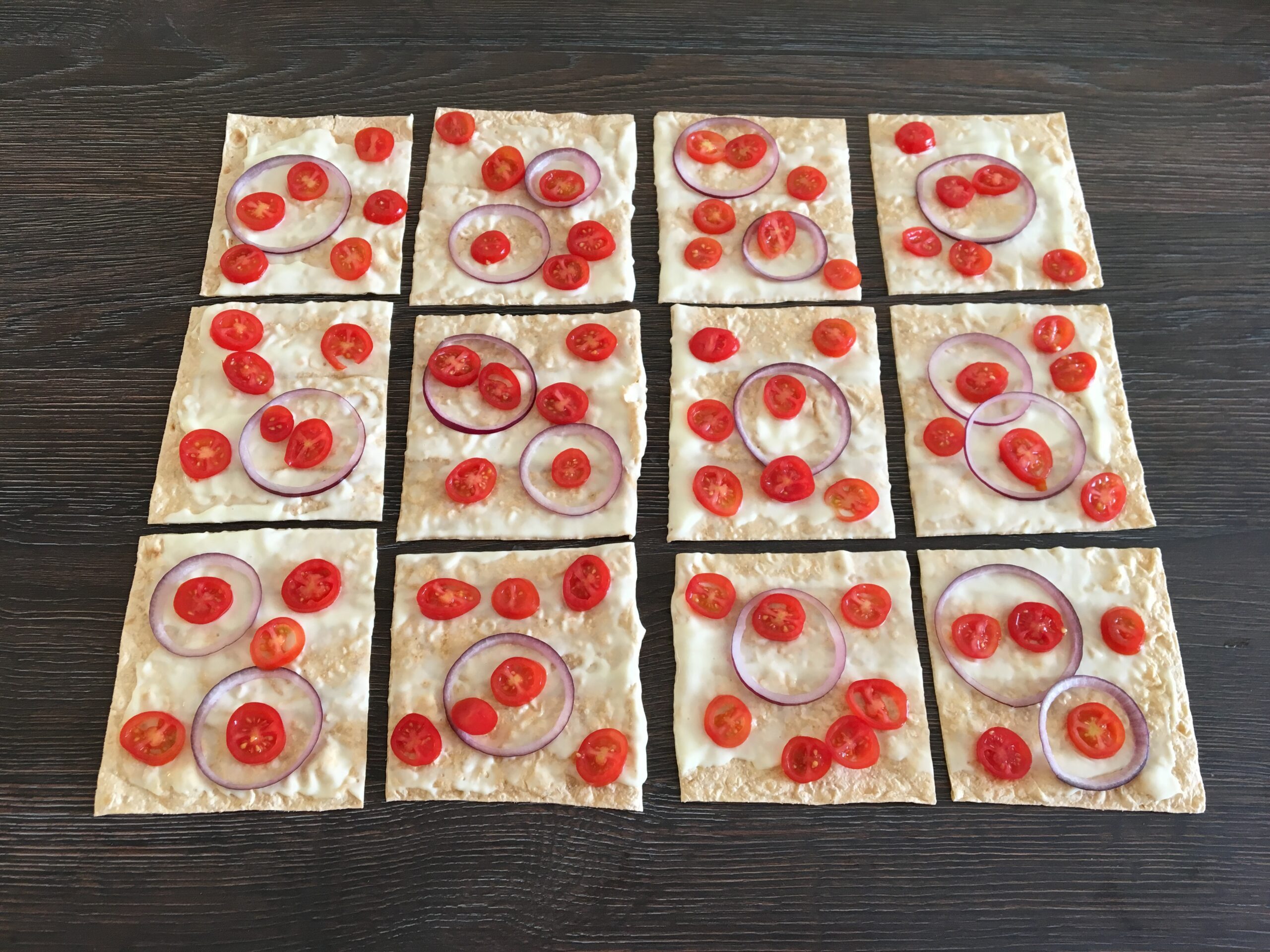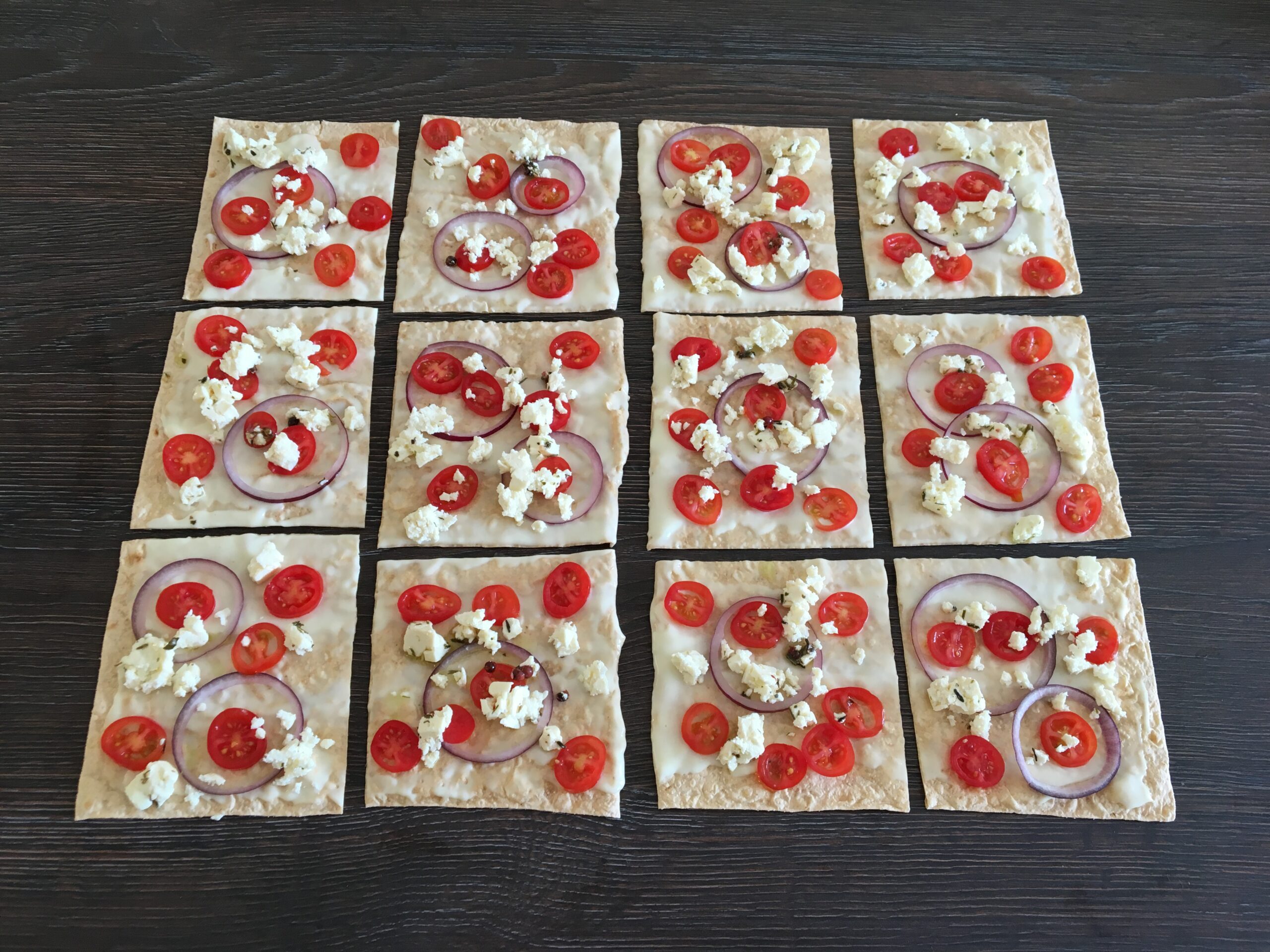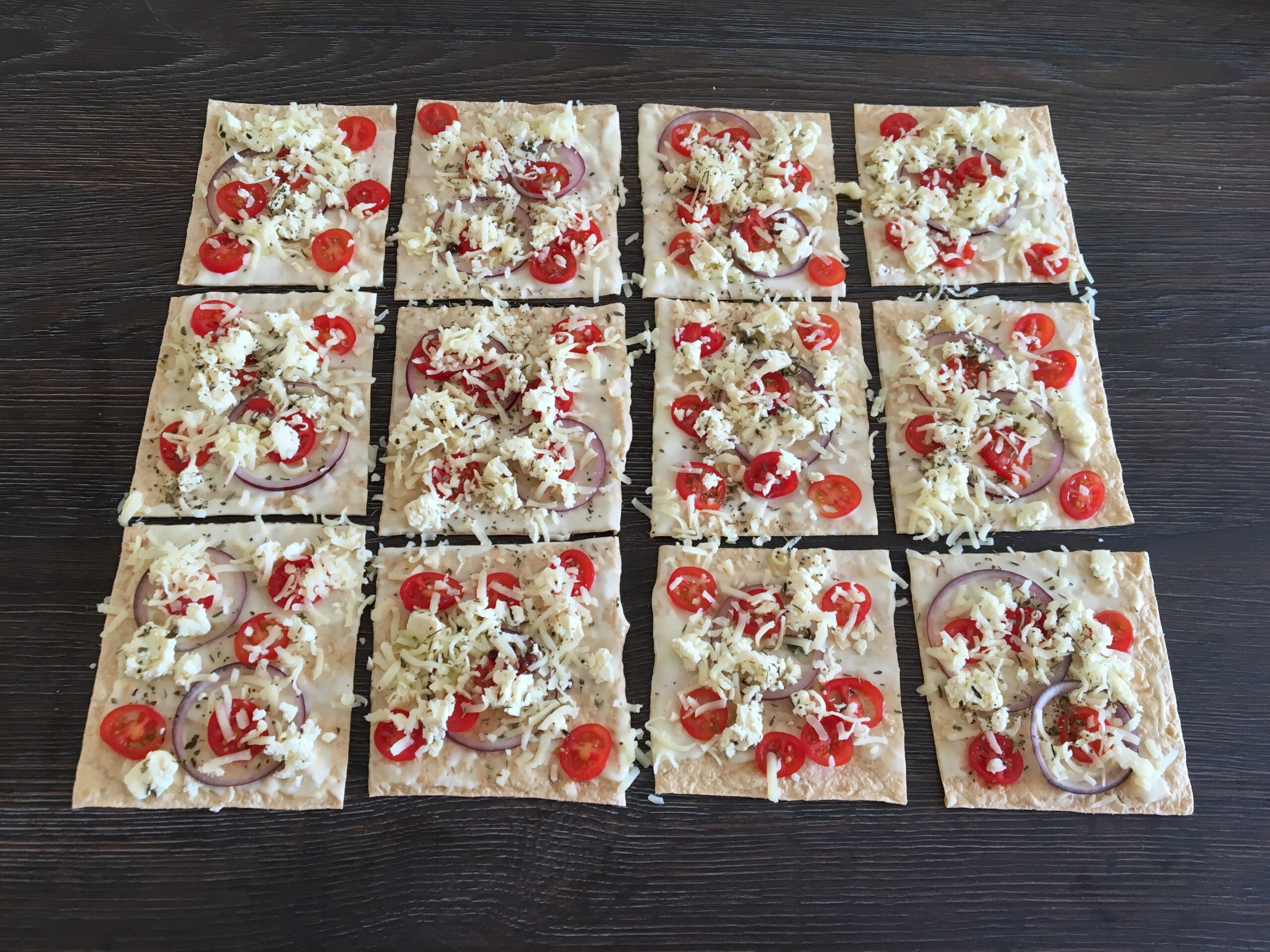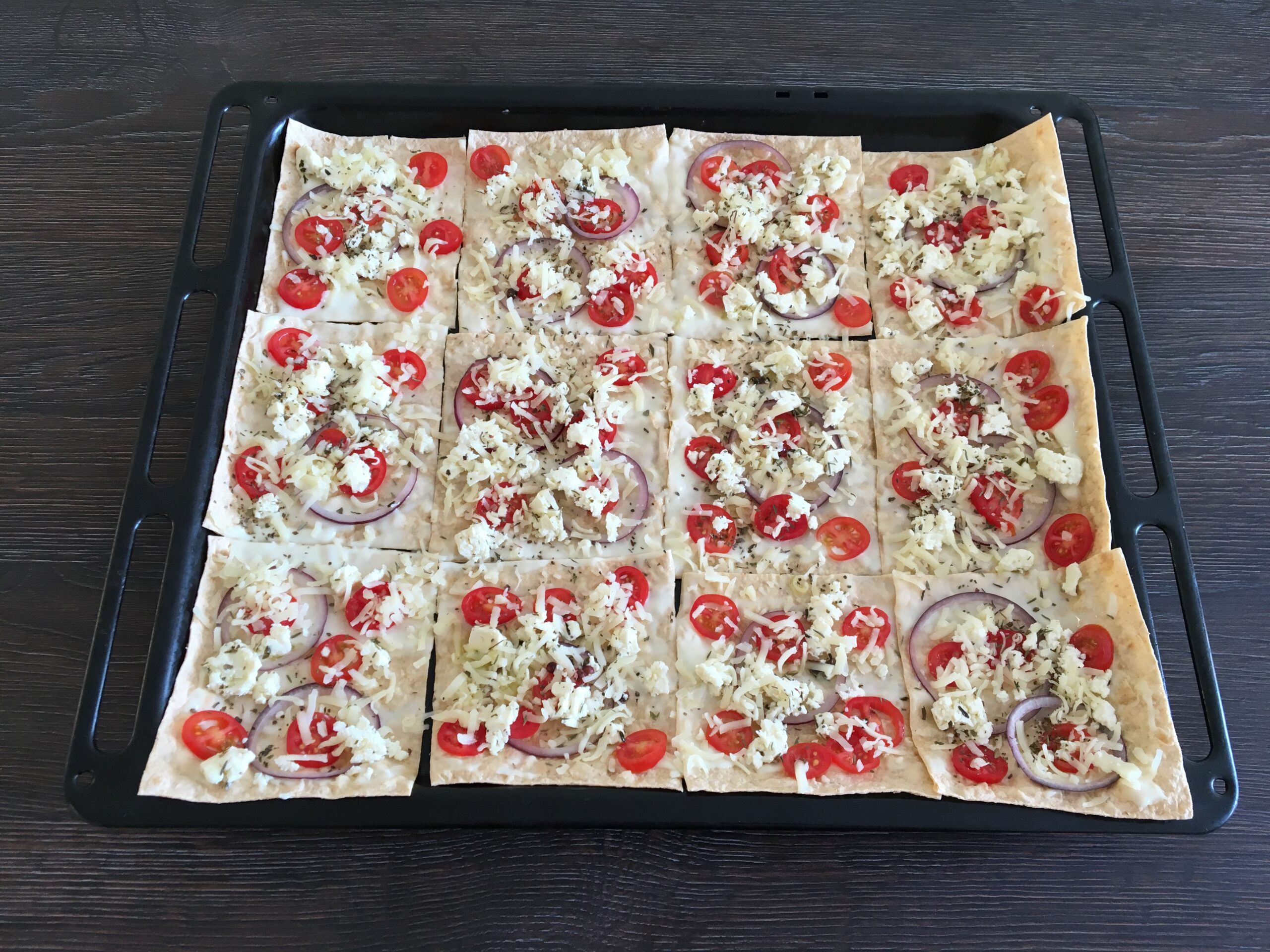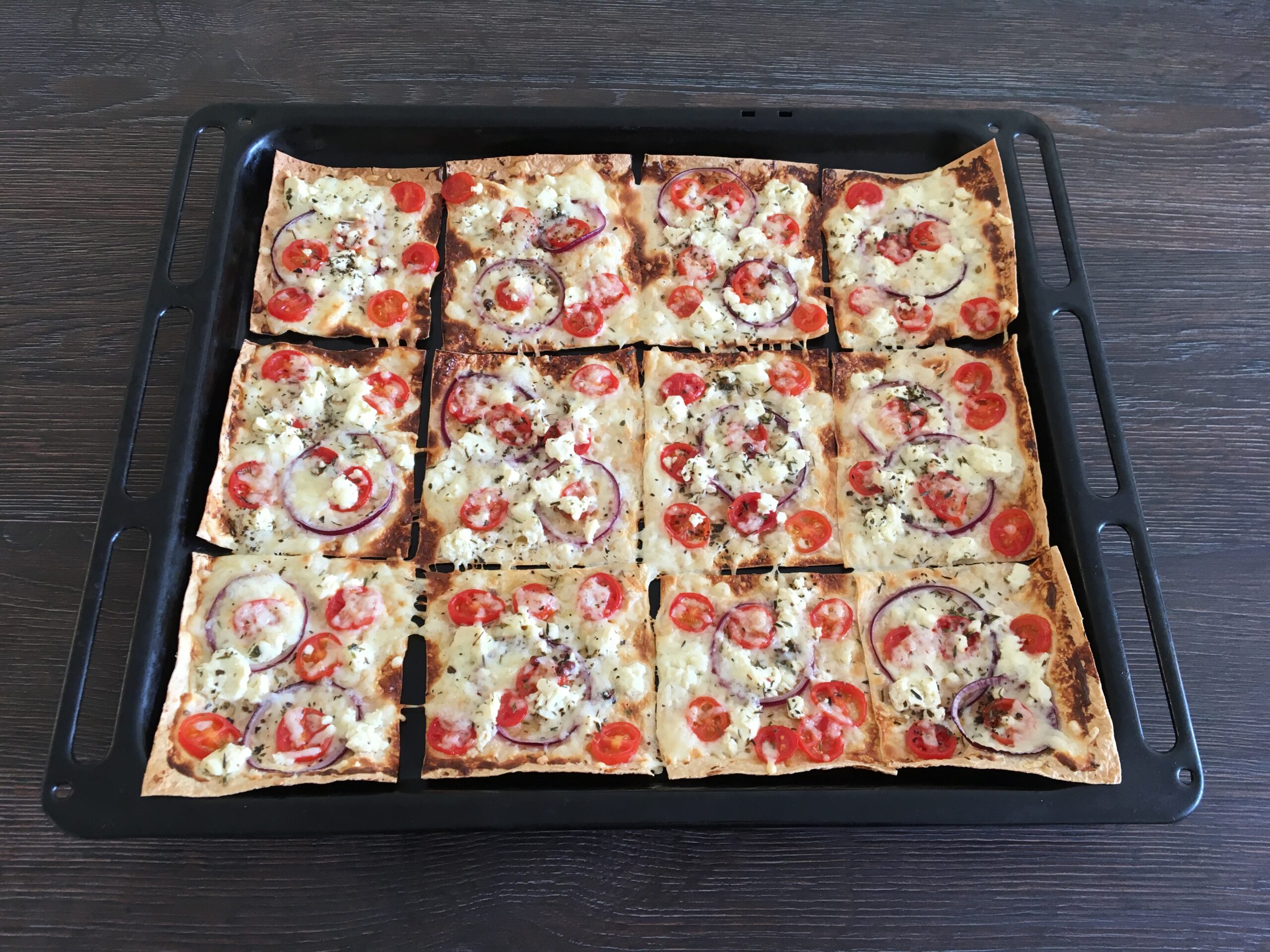 Crispy lavash squares
You need:
LameLeib Wholegrain Lavash

 

200g cream cheese
1 middle sized red onion
2 handfuls of cherry tomatoes
200g white cheese
50g grated cheese
Rucola
Preparation:
Add thin layer of cream cheese on lavash.
Cut lavash into small squares with scissors.
Slice red onion and cherry tomates and put them on lavash.
Add white cheese and grated cheese.
Preheat oven at 185 degrees.
Put lavash on hot baking tray and bake at 185 degrees about 10 minutes. (You have to put lavash on hot baking tray to get nice crispy finish)
Add some rucola and ENJOY!
ENJOY!