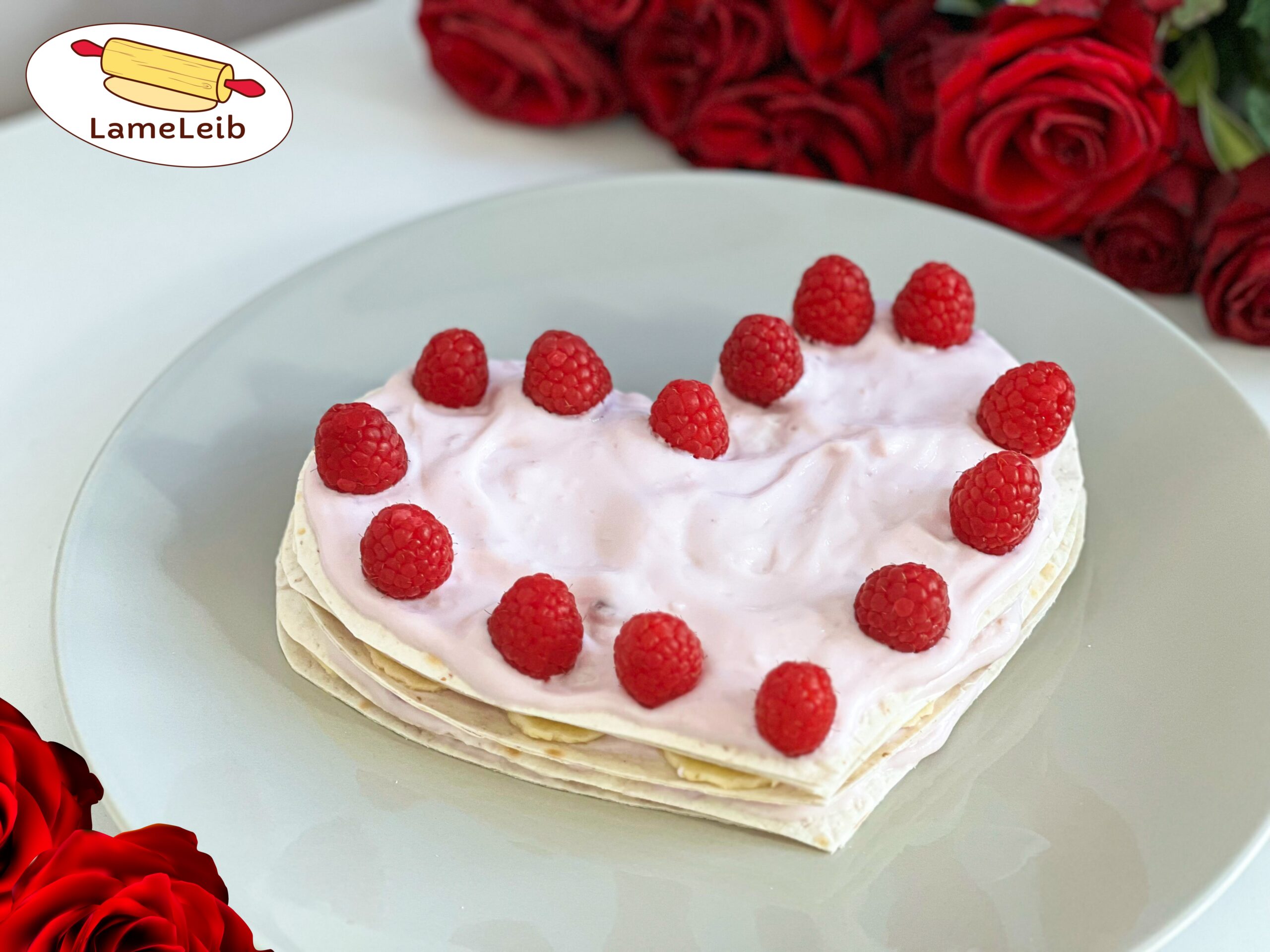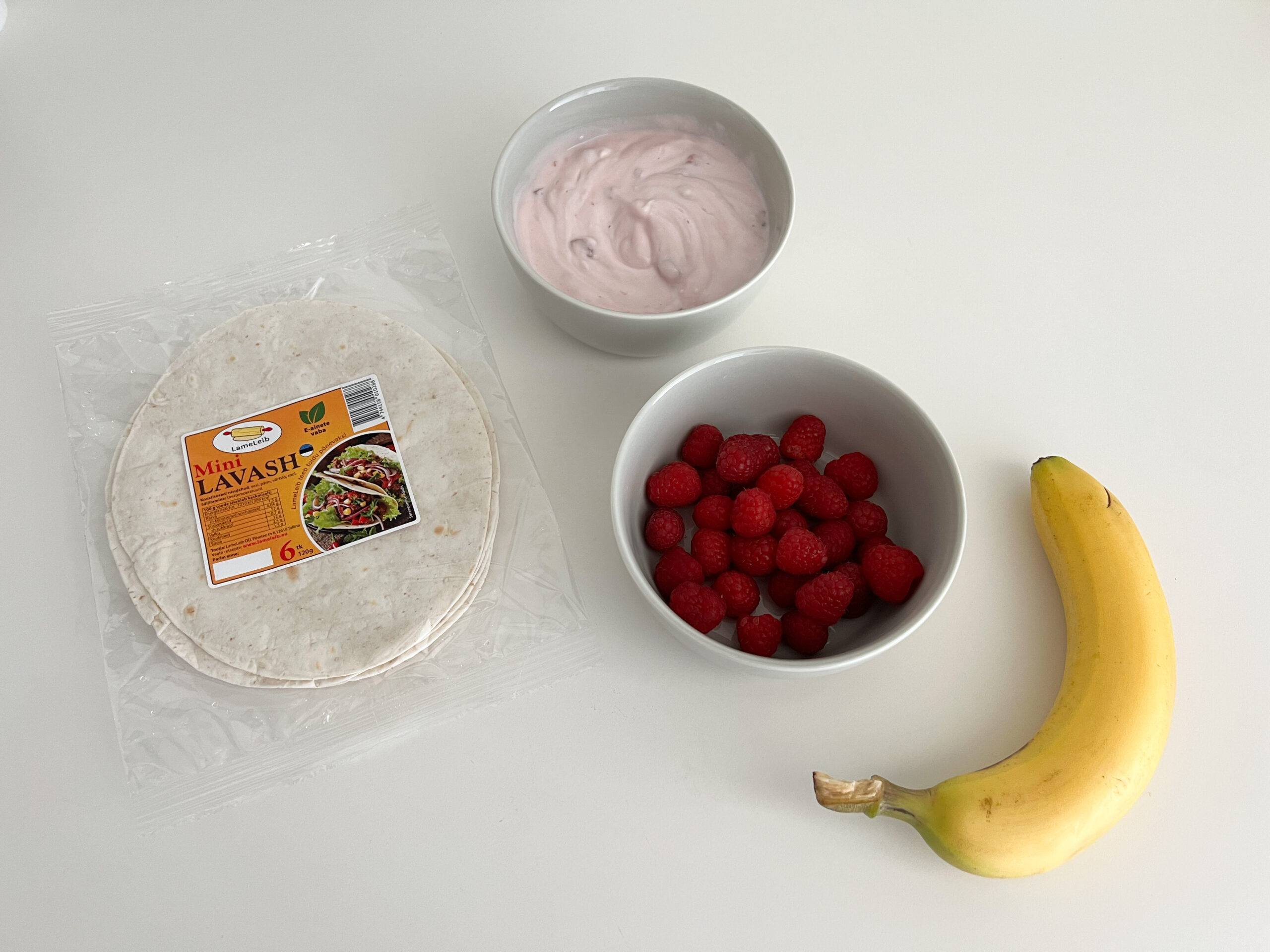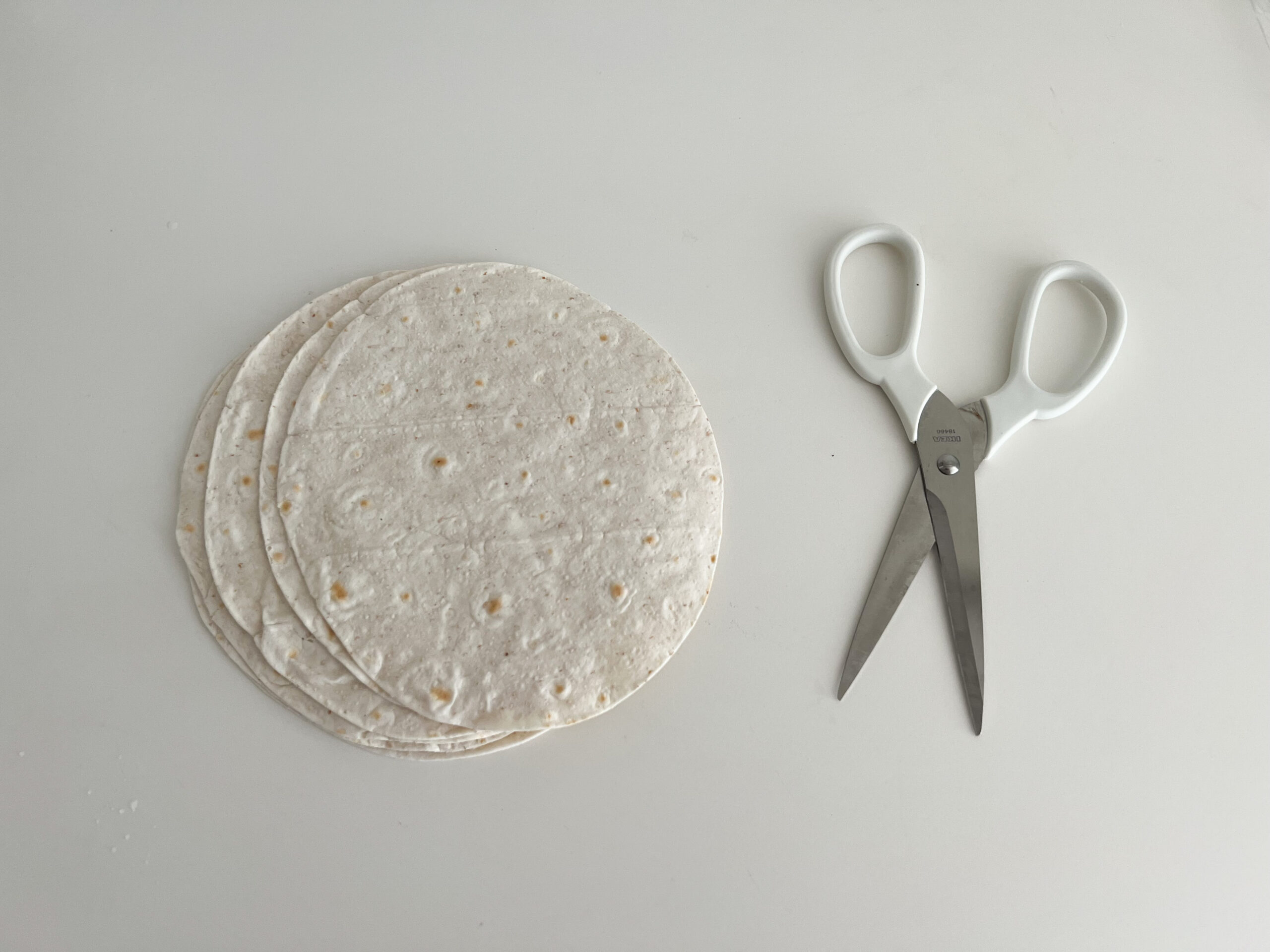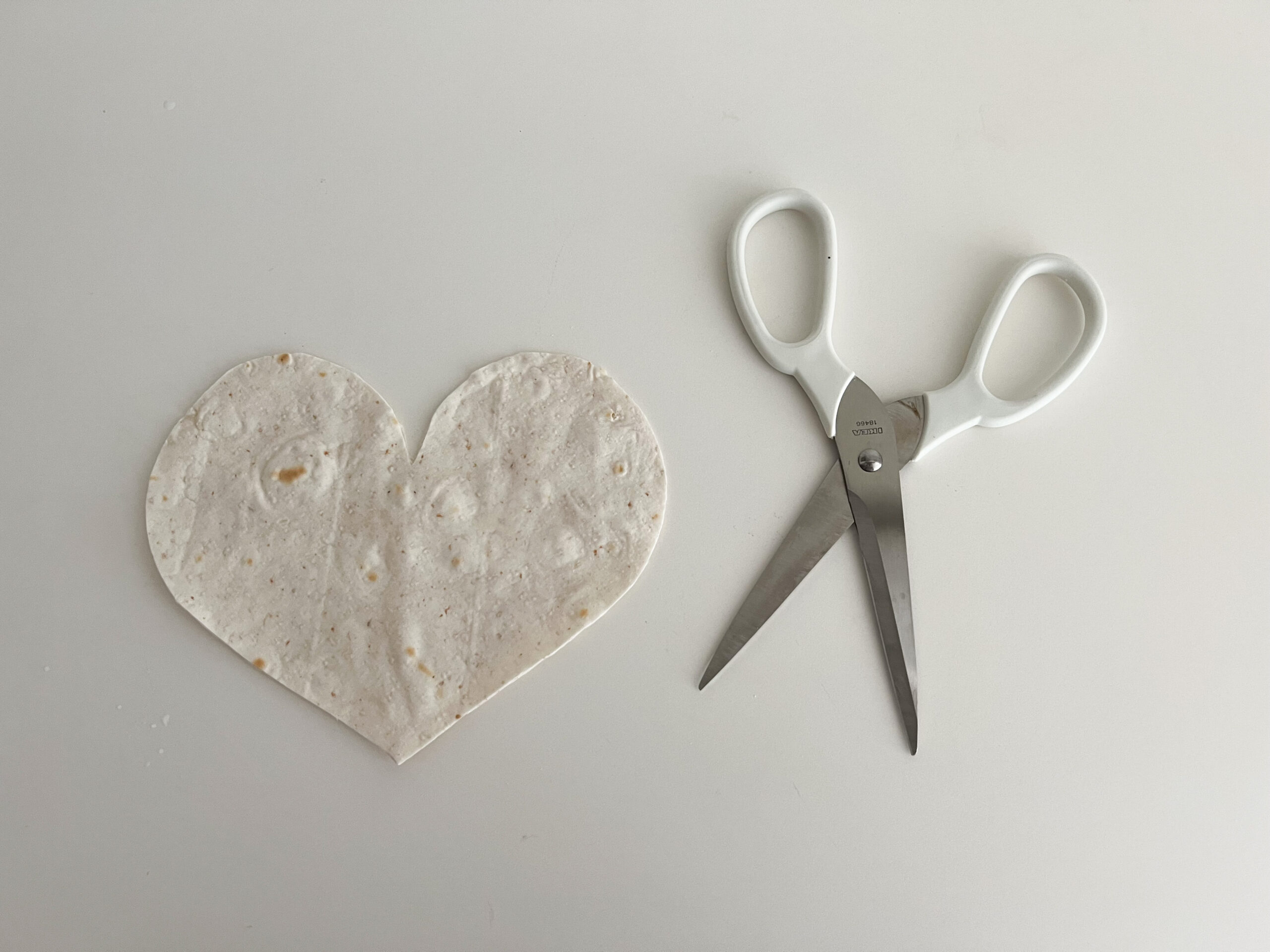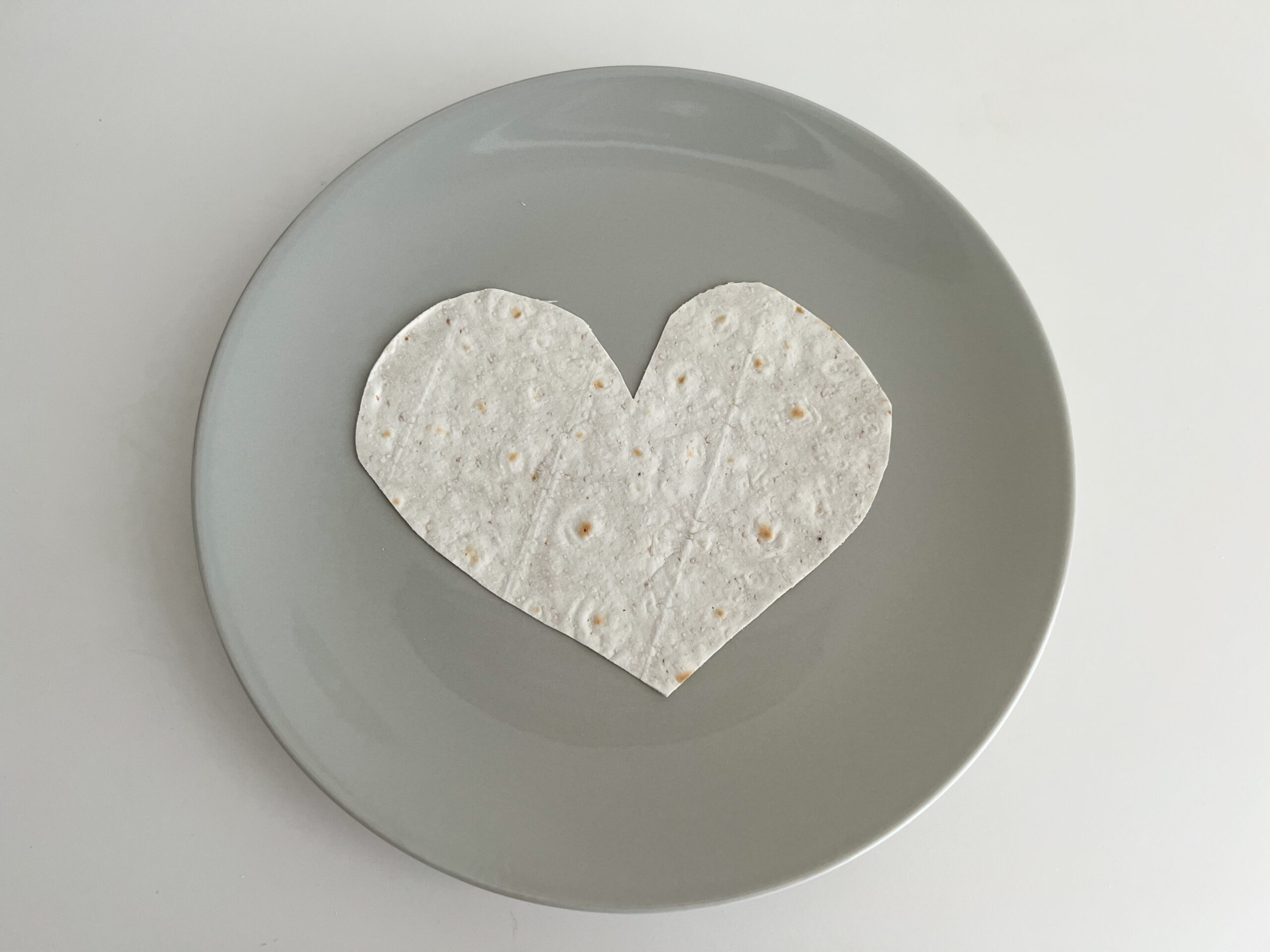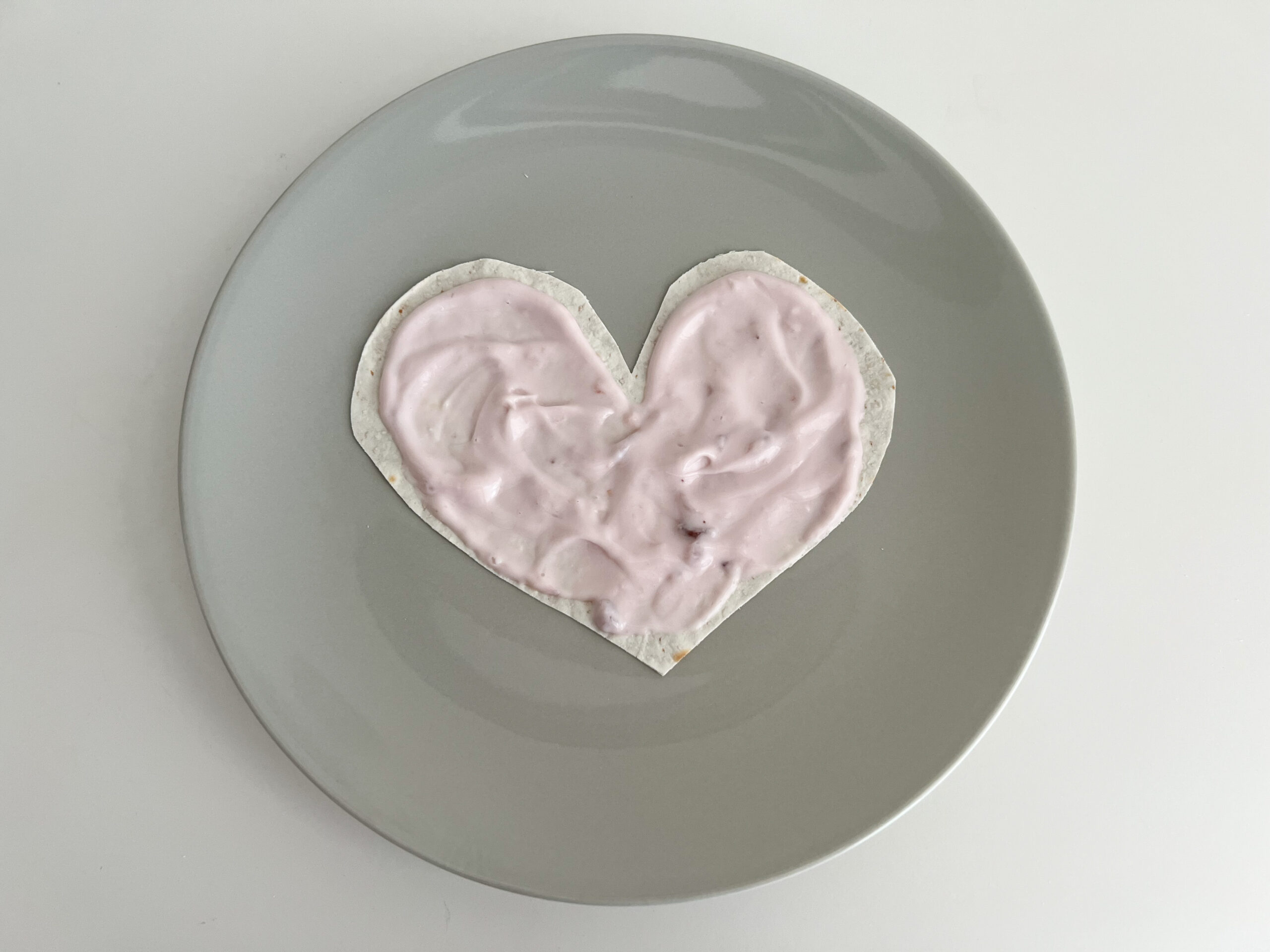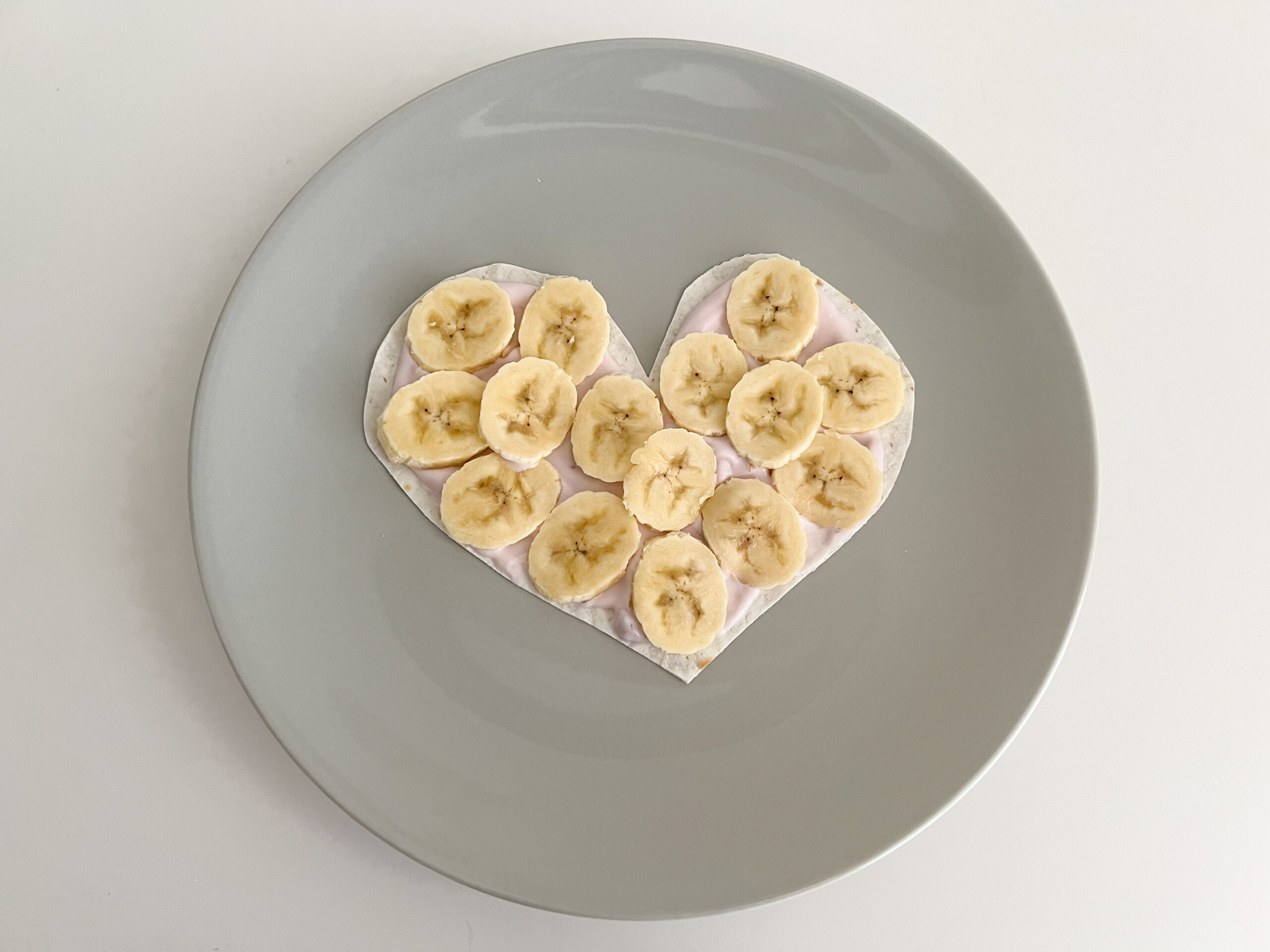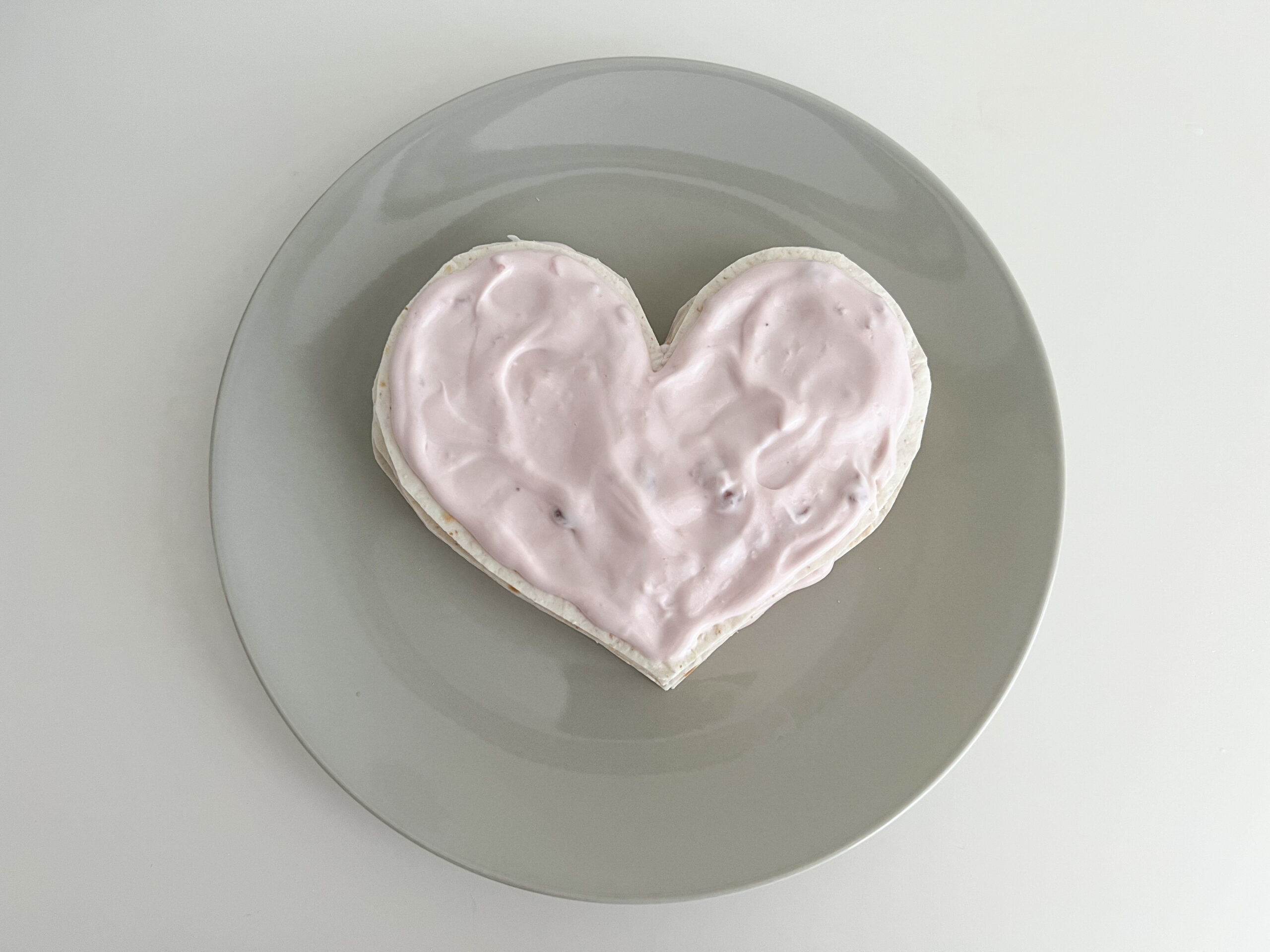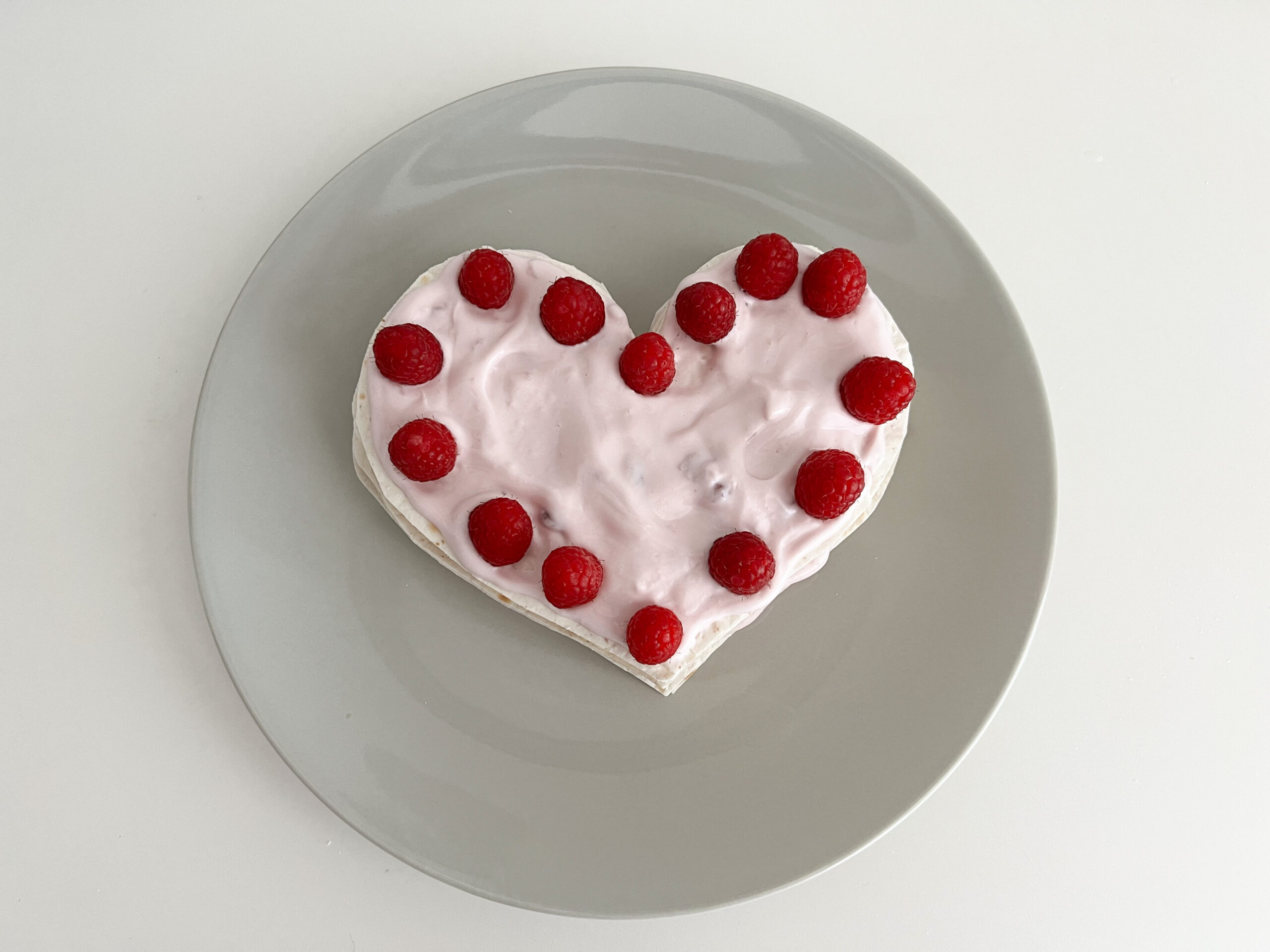 Valentine's Day Cake
You need:
LameLeib Mini Lavash
400g strawberry curd cream
1 banana
Raspberries
Preparation:
Slice banana
Use scissors and cut heart shapes out of Mini Lavash (in total 6 pcs)
First put lavash on a plate, then add curd cream and sliced banana.
Repeat the same, in total you will get 2 banana layers and 6 curd cream layers.
Top layer is curd cream.
Decorate with raspberries.
Before servind hold it in fridge 6-8 hours or overnight.
ENJOY!