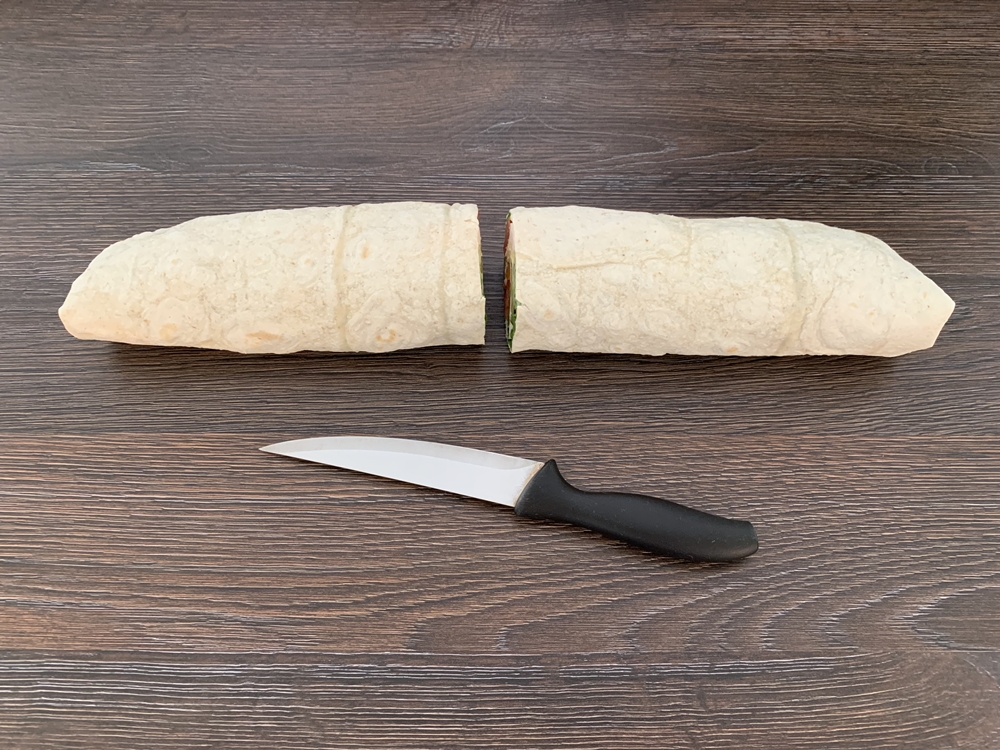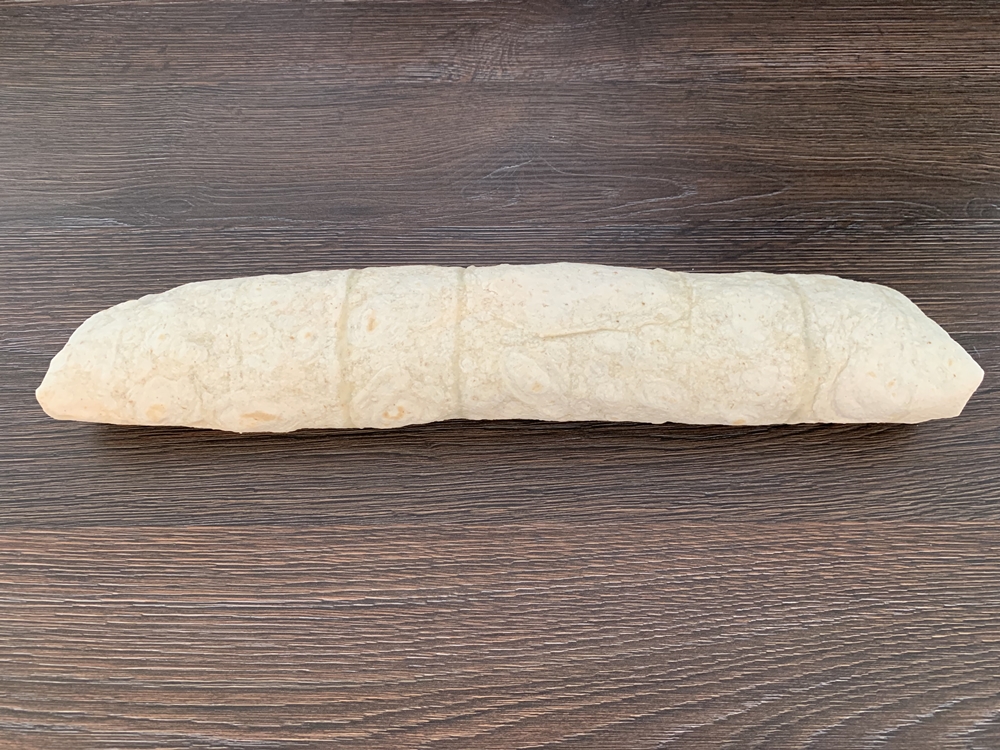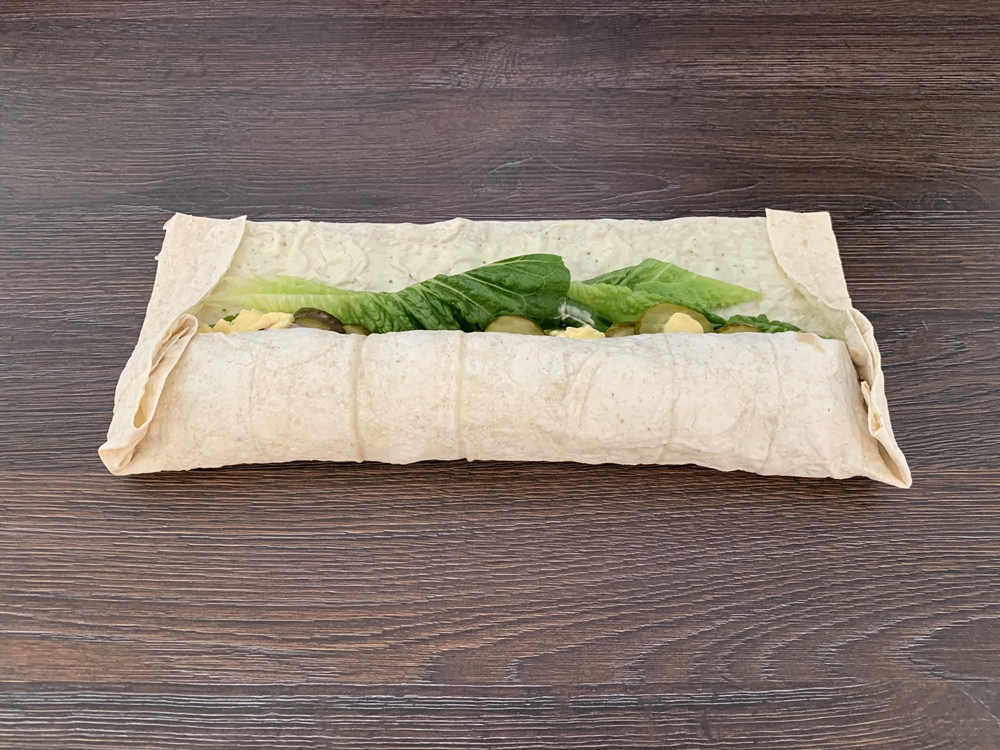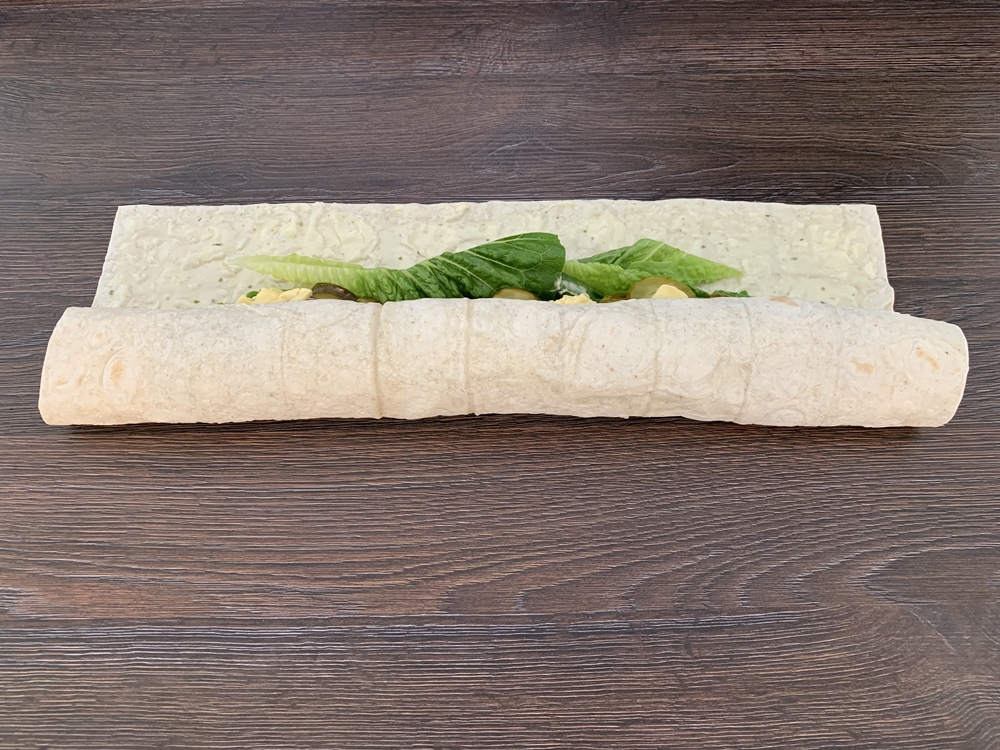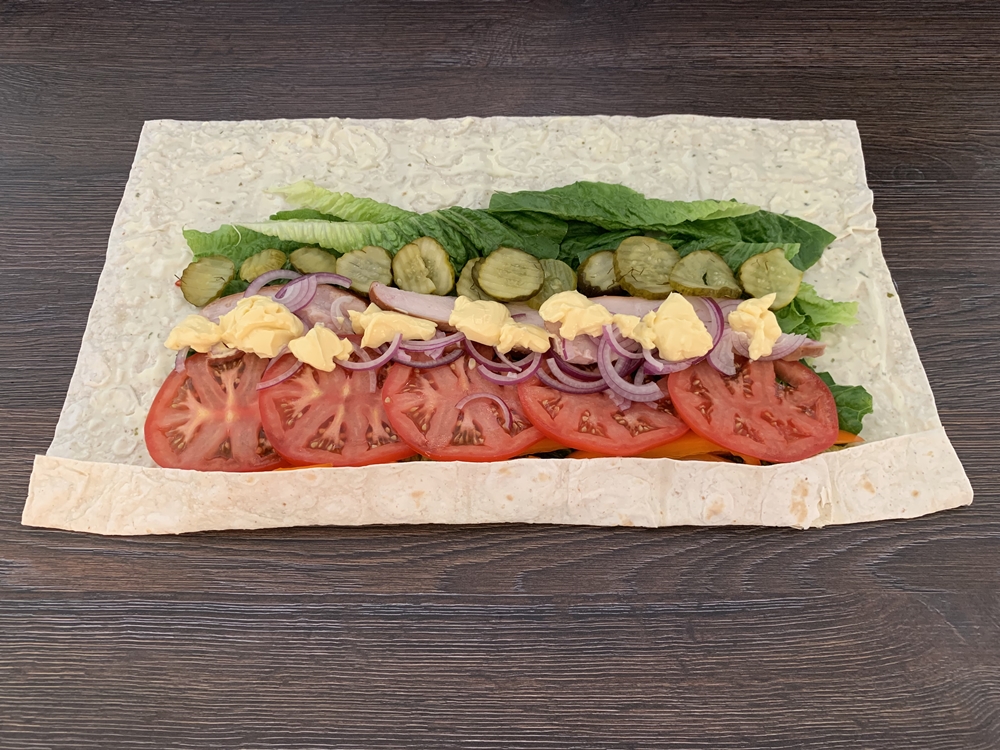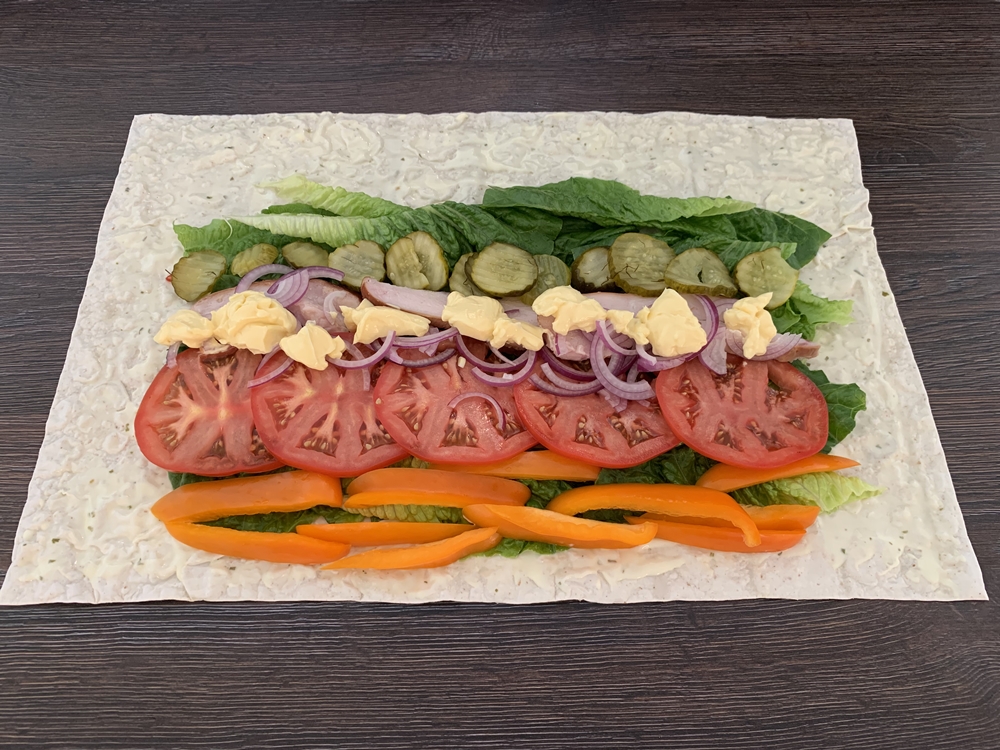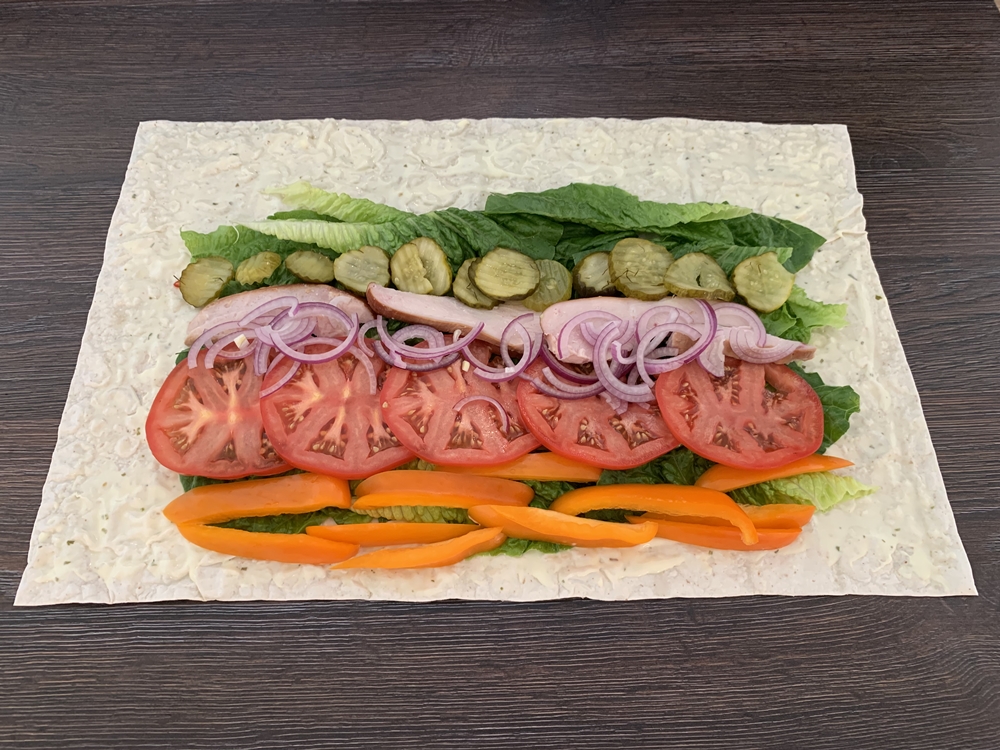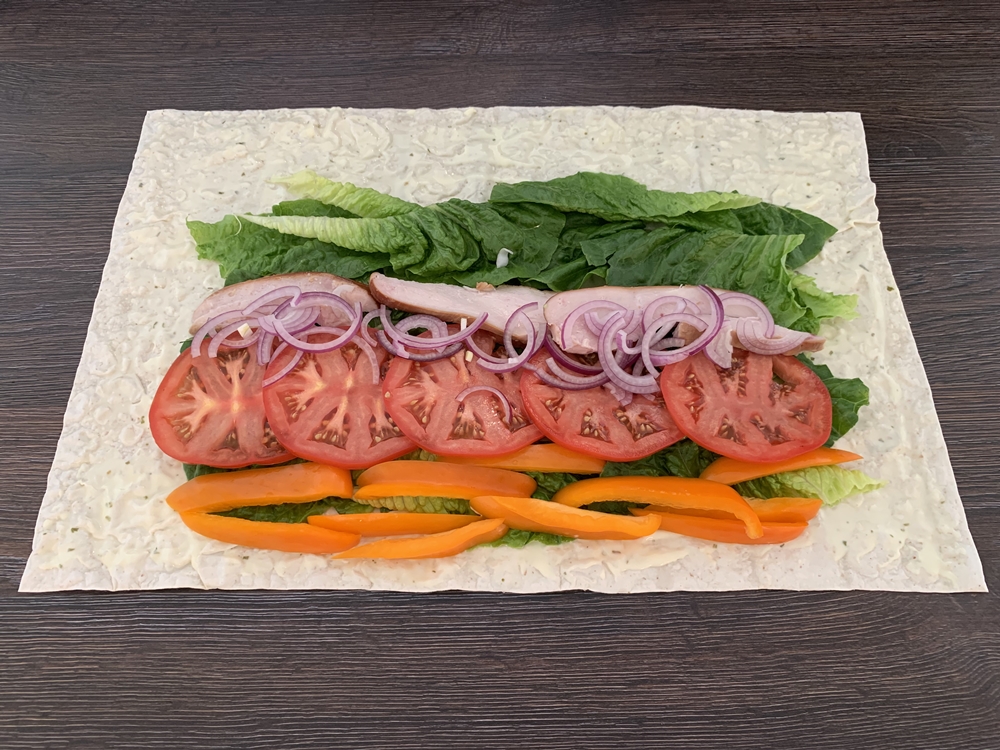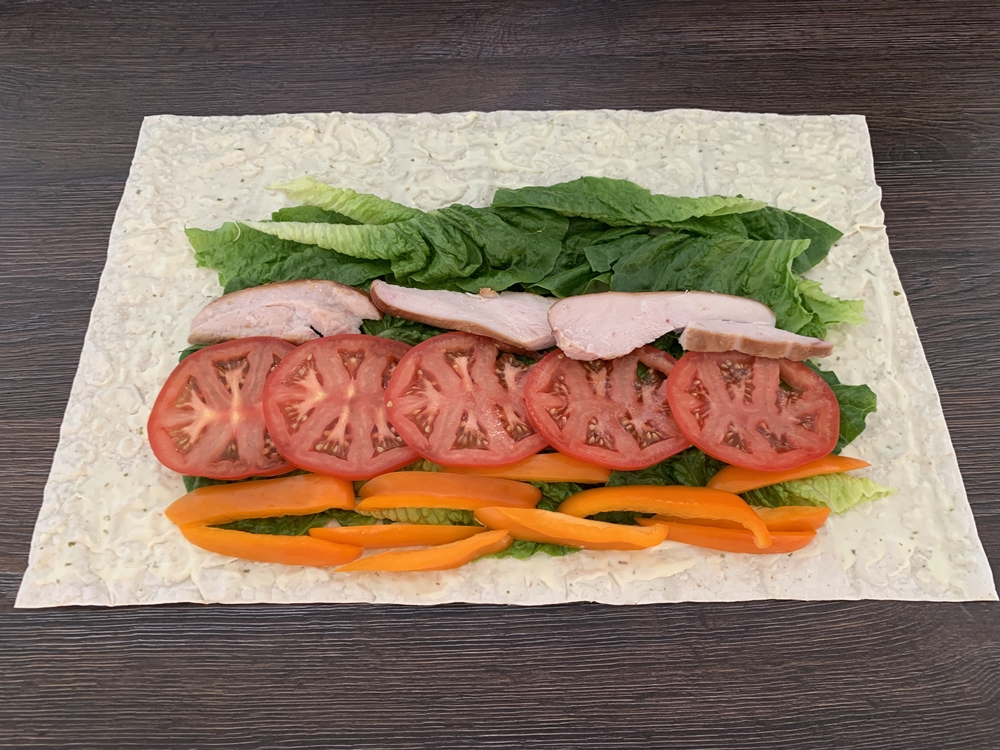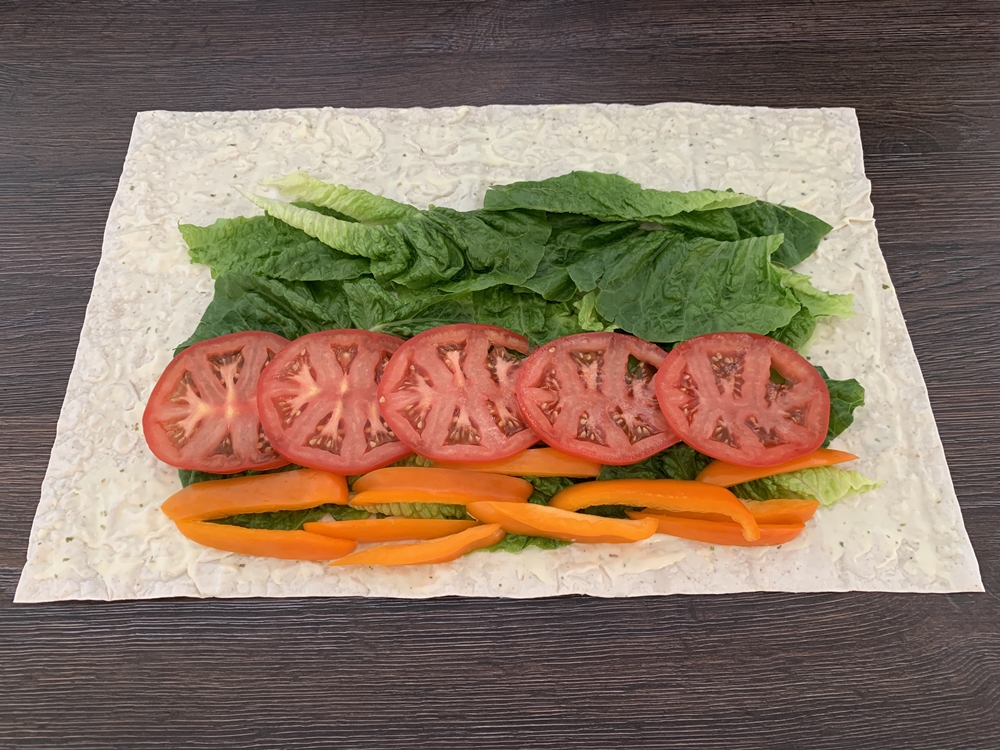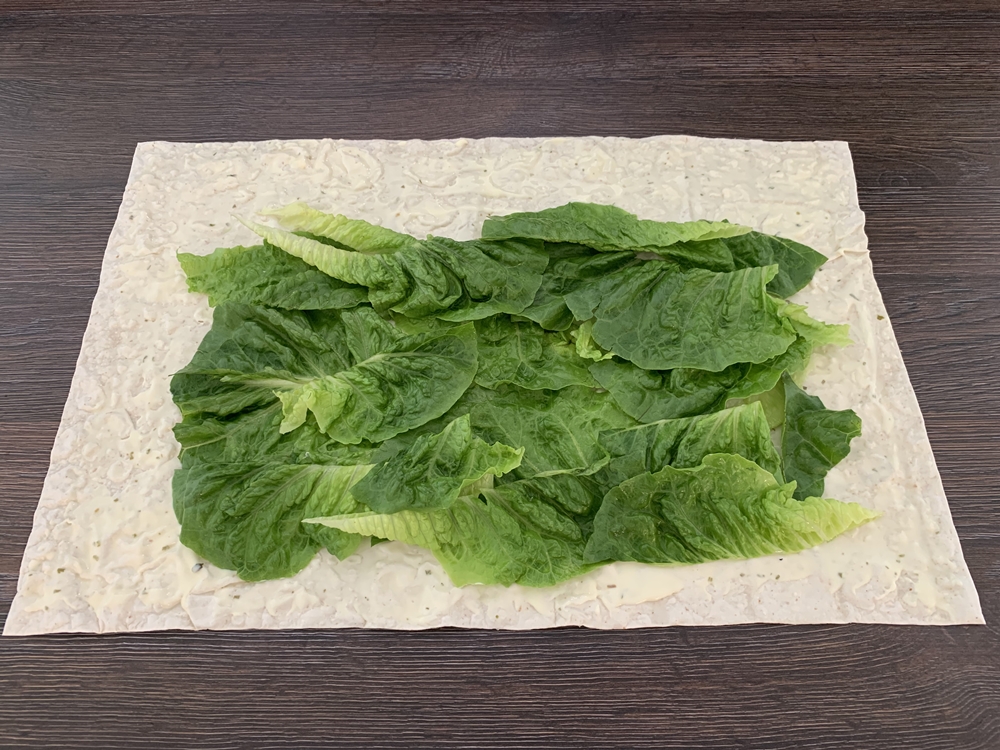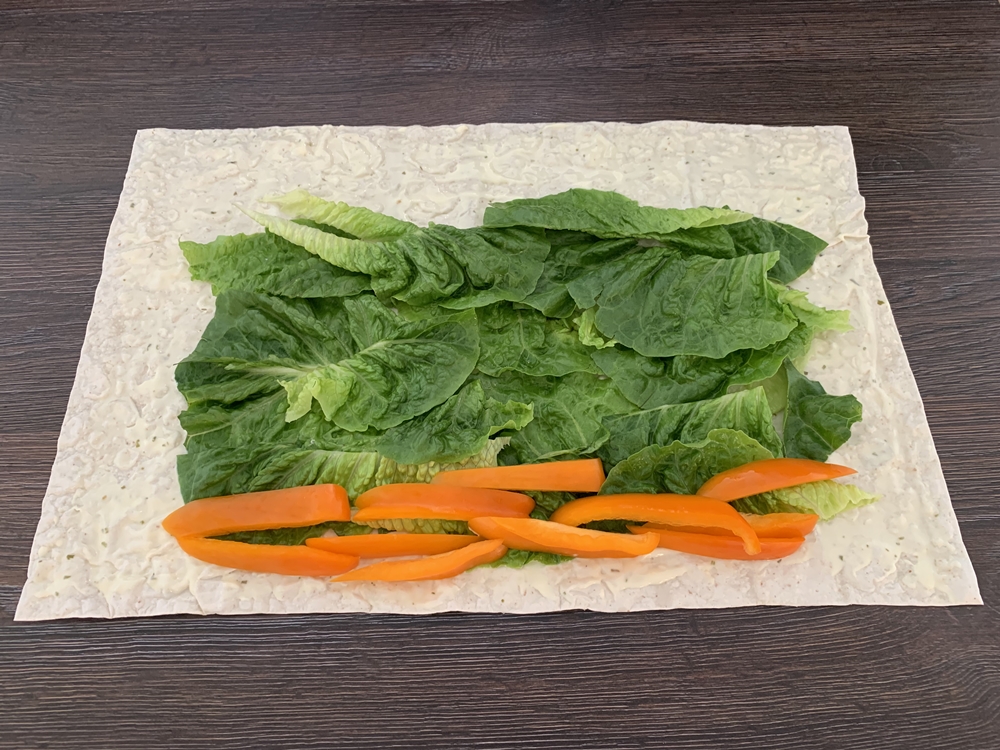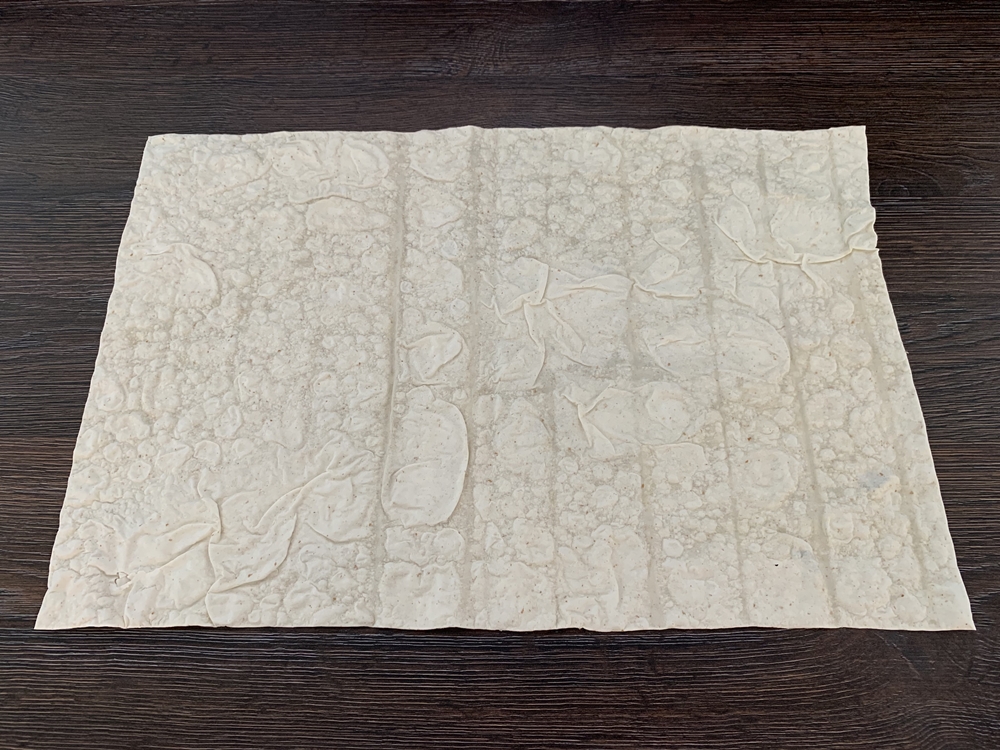 Smoked chicken wrap
You need:
1 LameLeib Classic Lavash
100g cream cheese with herbs
60g romaine lettuce
1 big tomato
60g paprika
70g smoked chicken fillet
20g red onion
60g sliced pickles
70g mayonnaise
Preparation:
Slice tomato, paprika, smoked chicken fillet and red onion.
Take Classic Lavash and spread cream cheese evenly on it.
Add all ingredients.
Spread all ingredients evenly on lavash and keep free space in the corners on lavash so it's easier for you to roll lavash together.
Roll lavash tightly together! Look at the pictures!
Cut into half and ENJOY!
ENJOY!