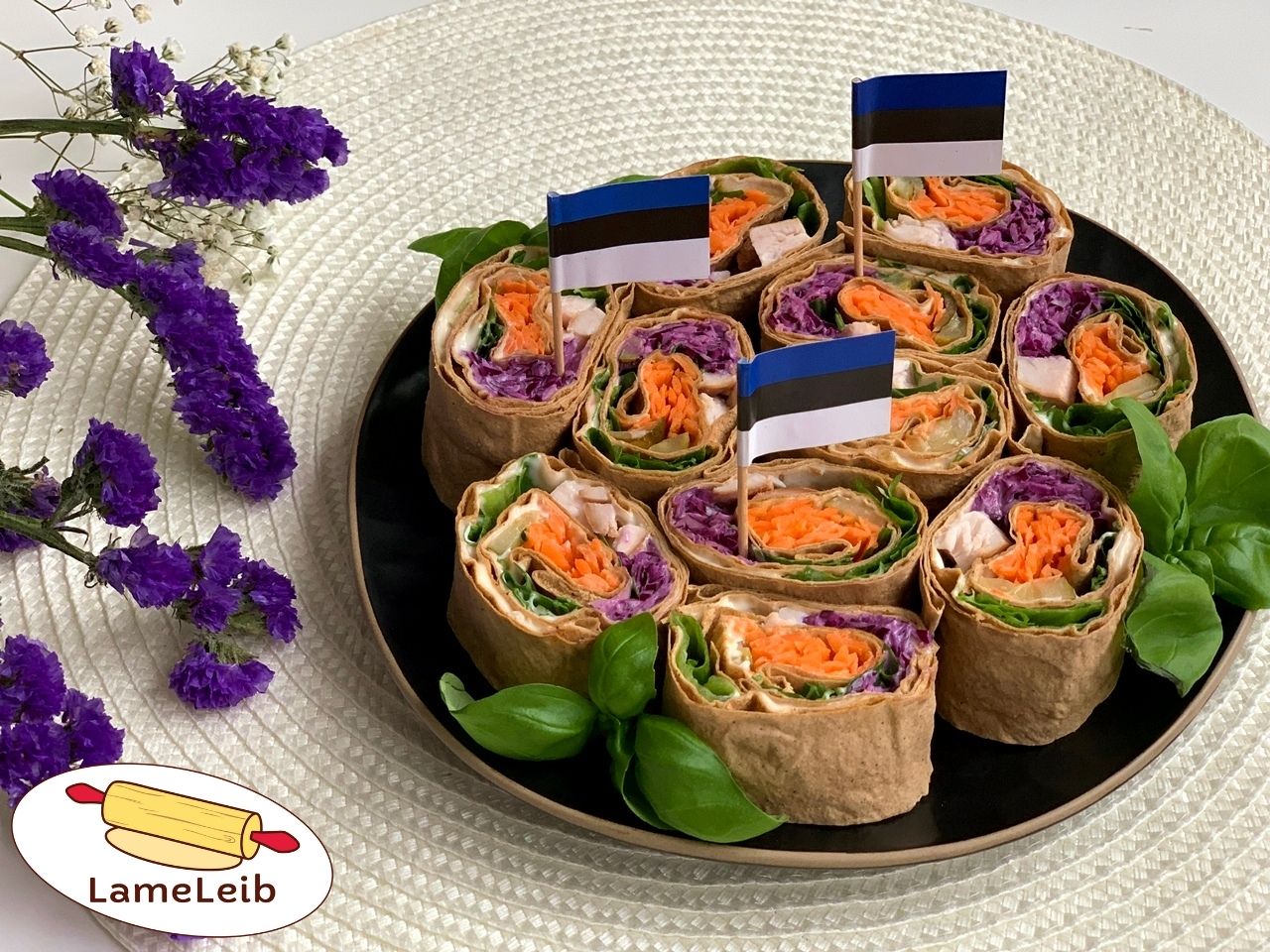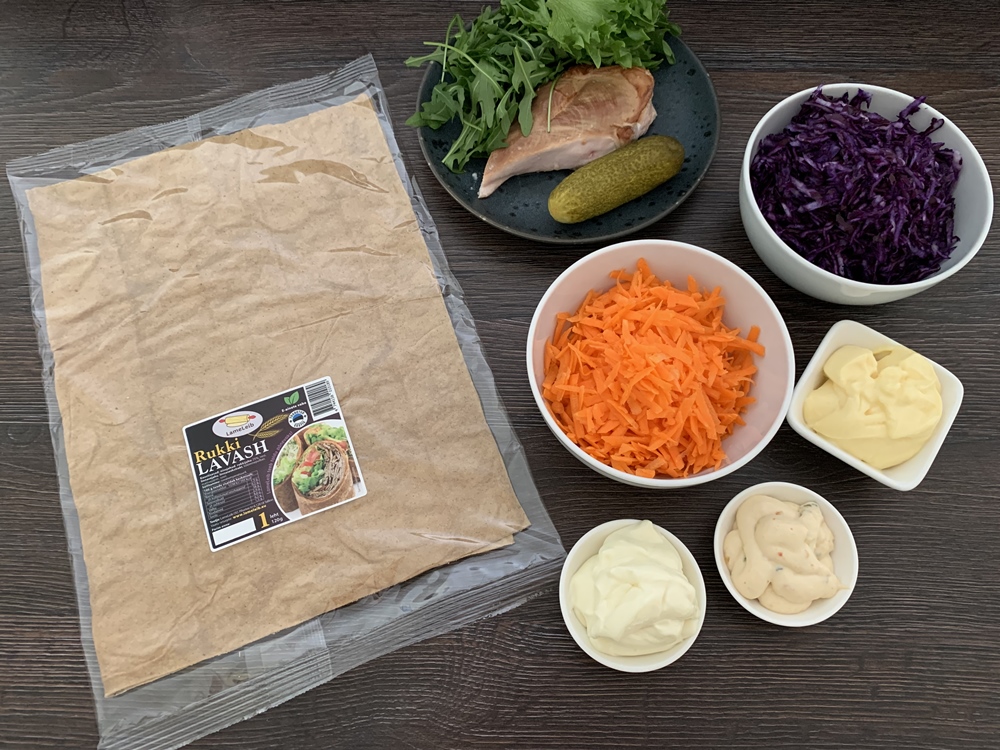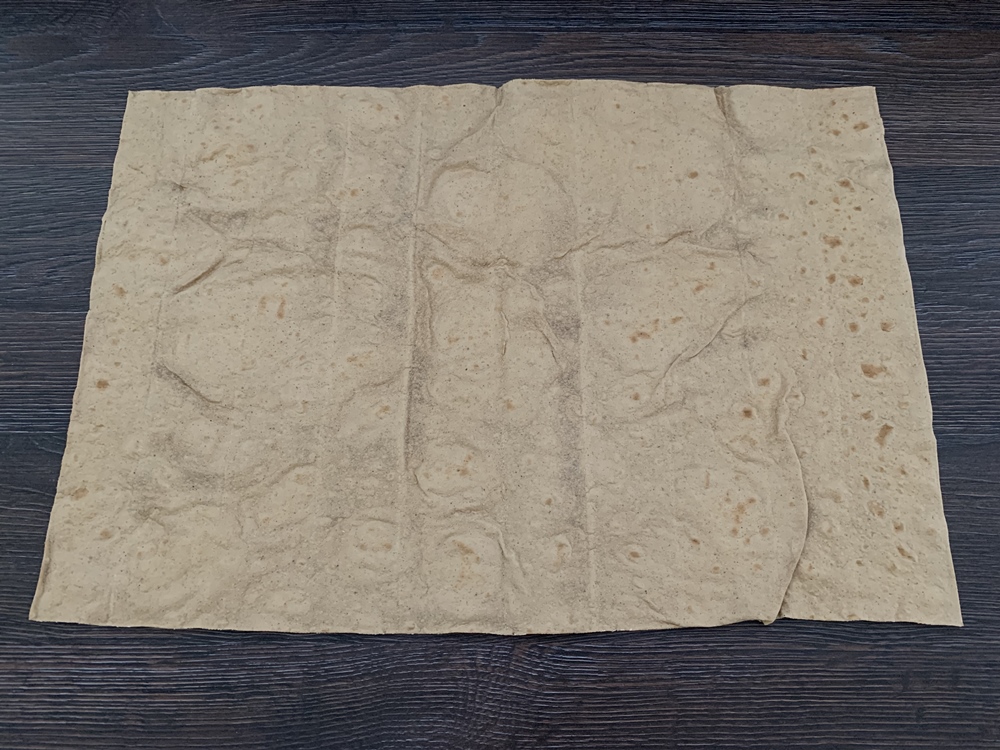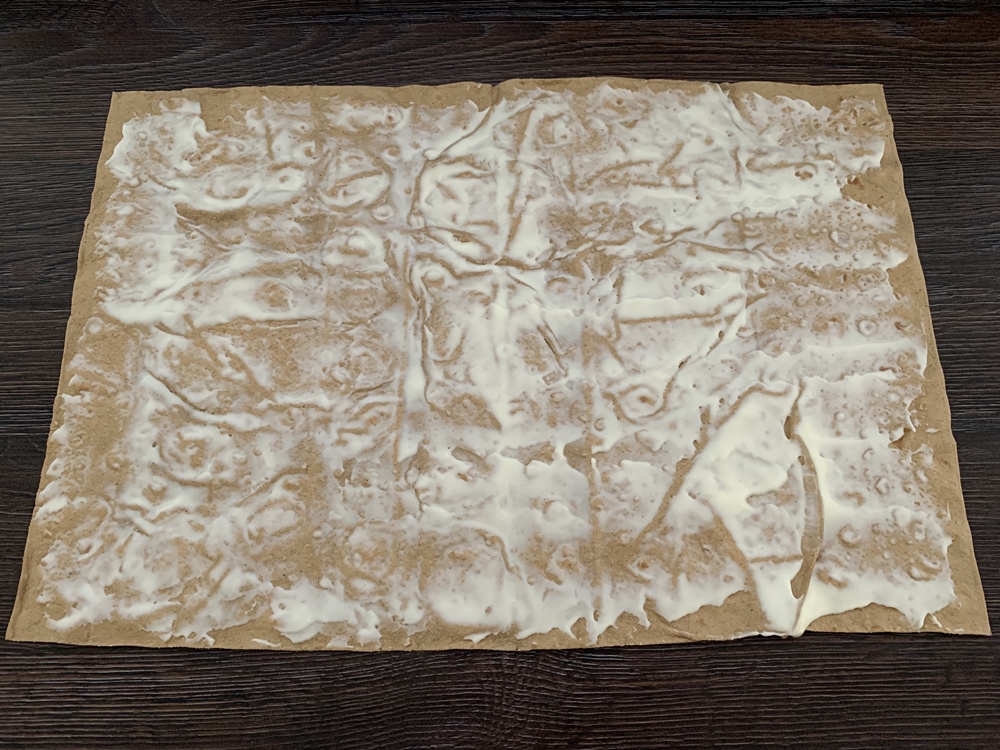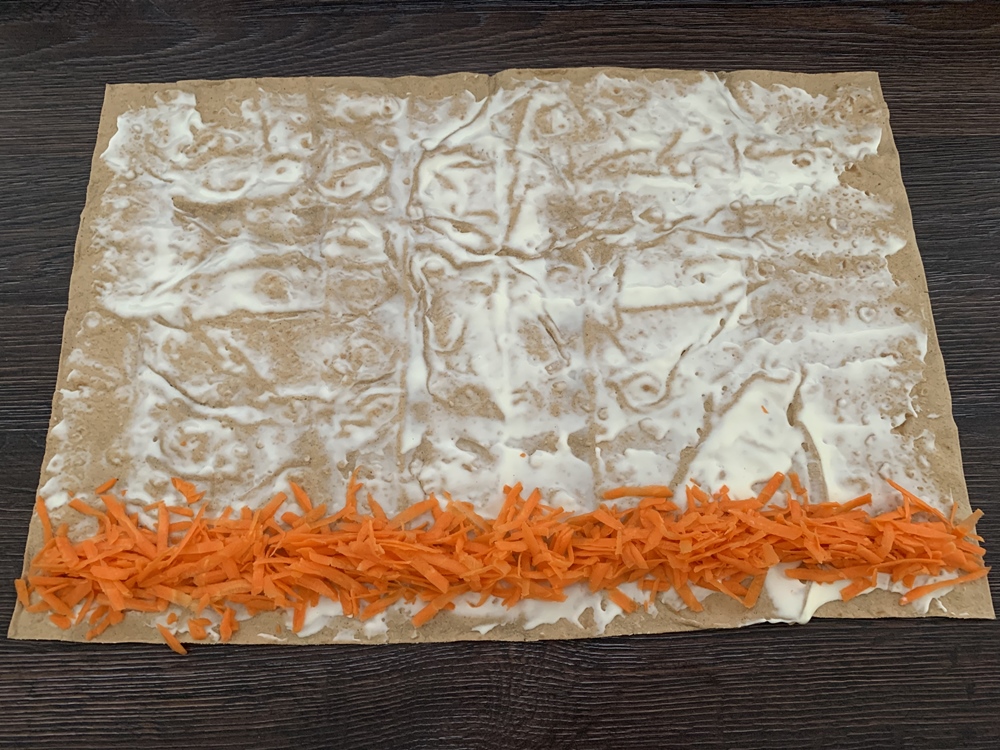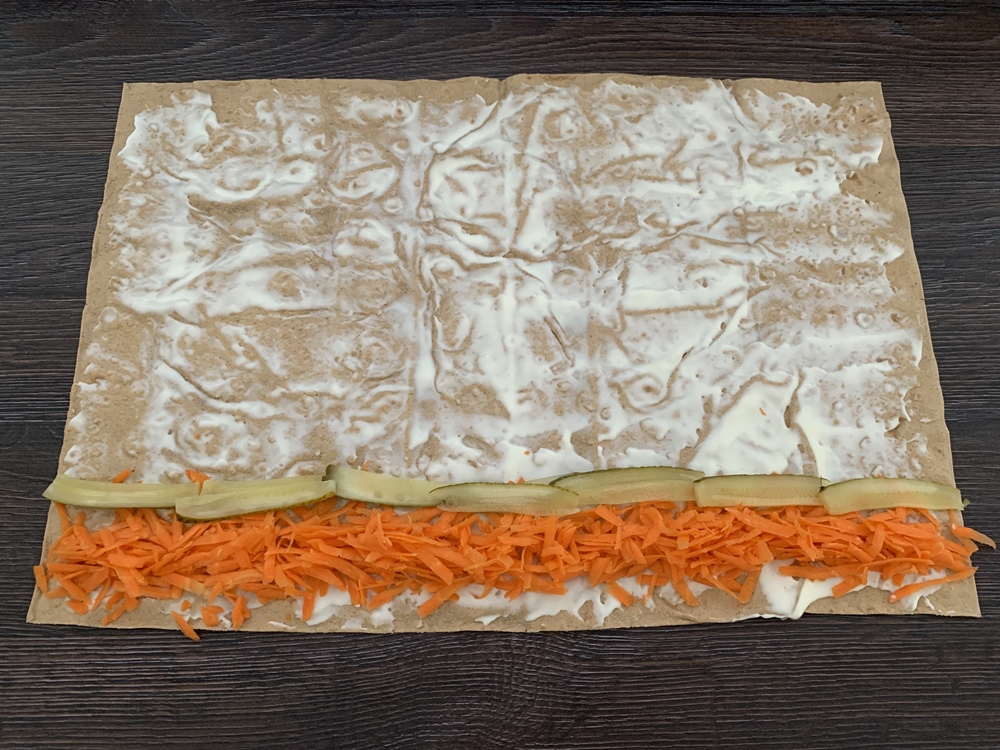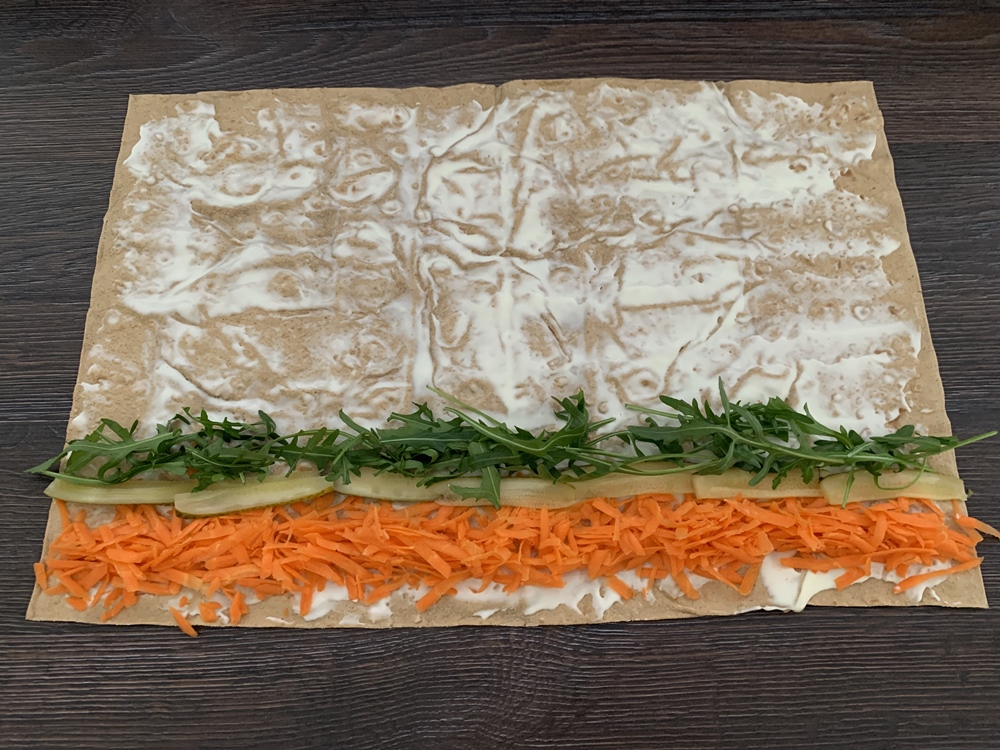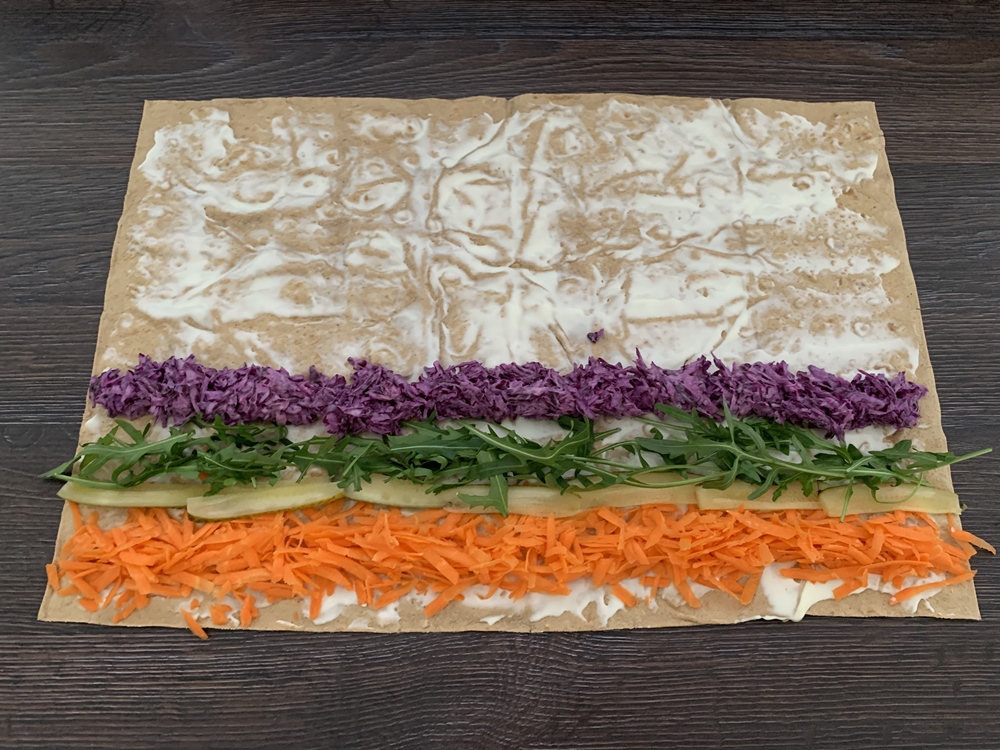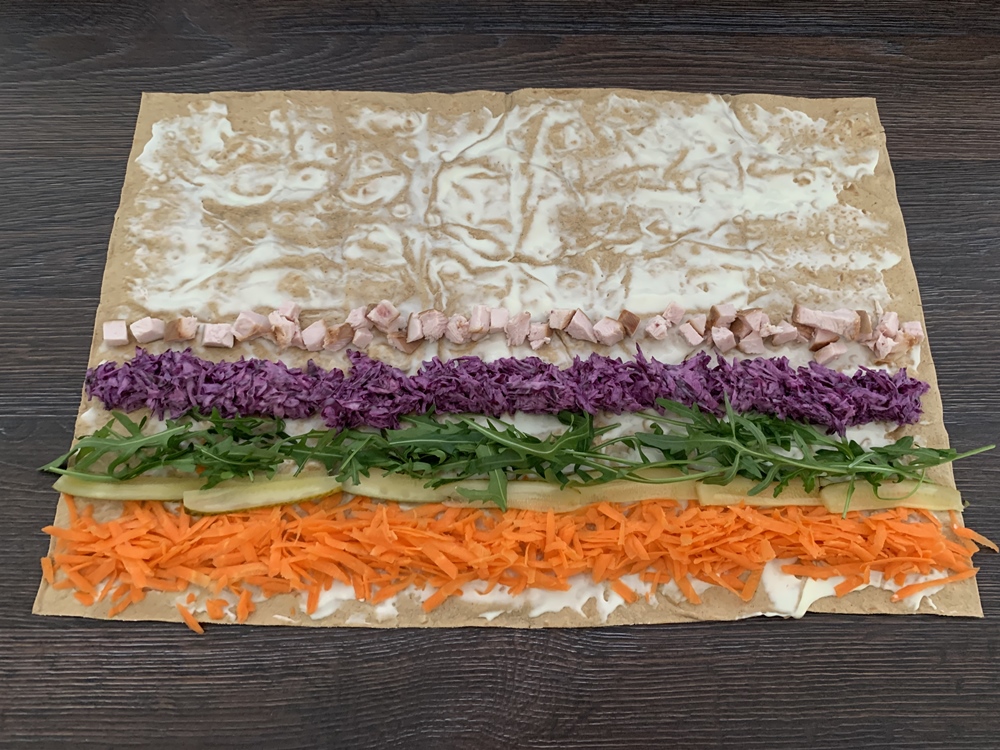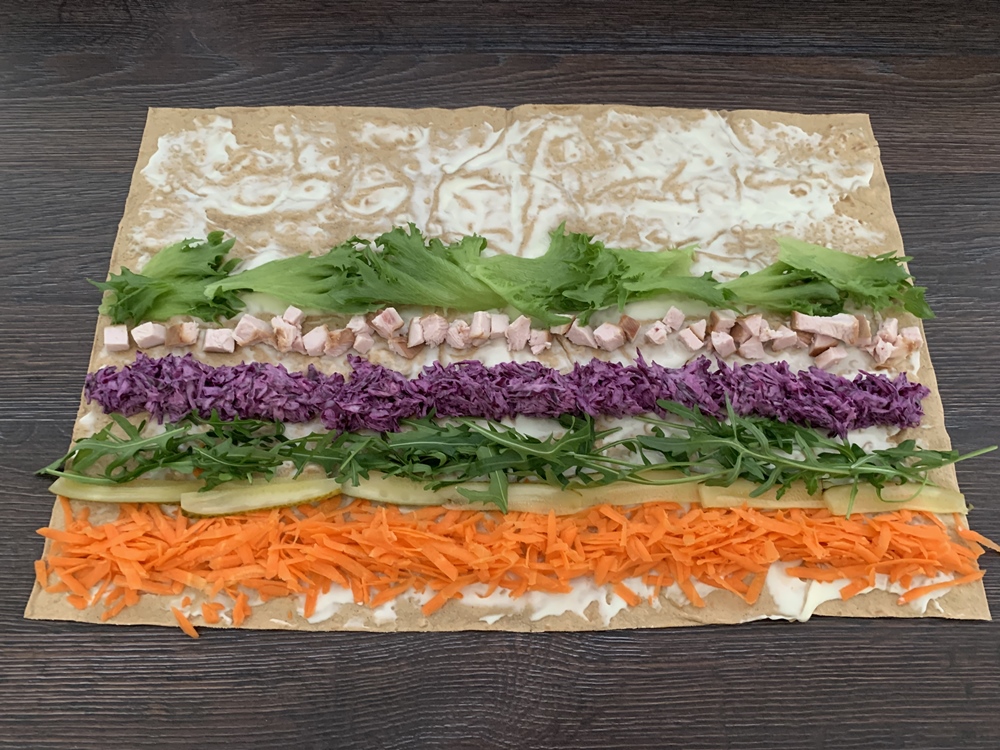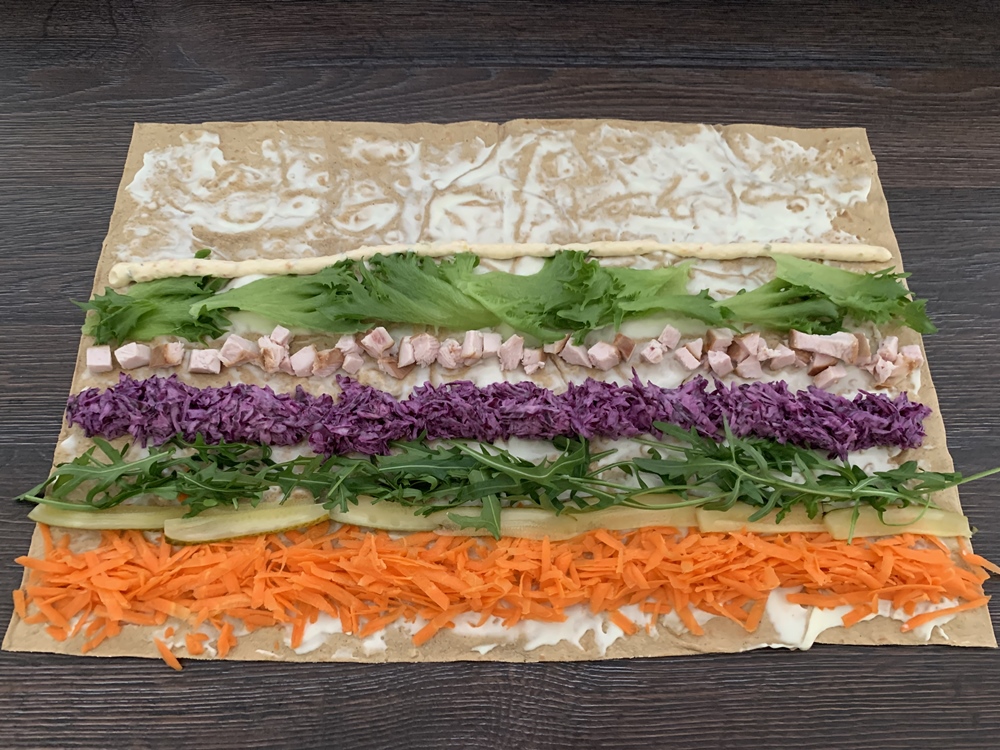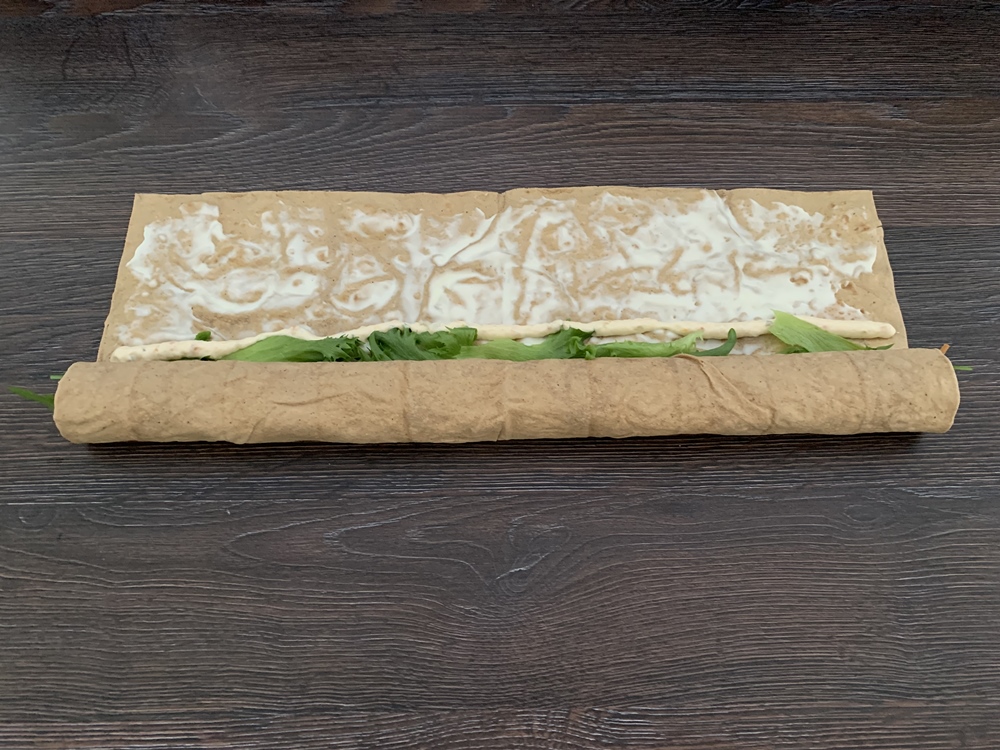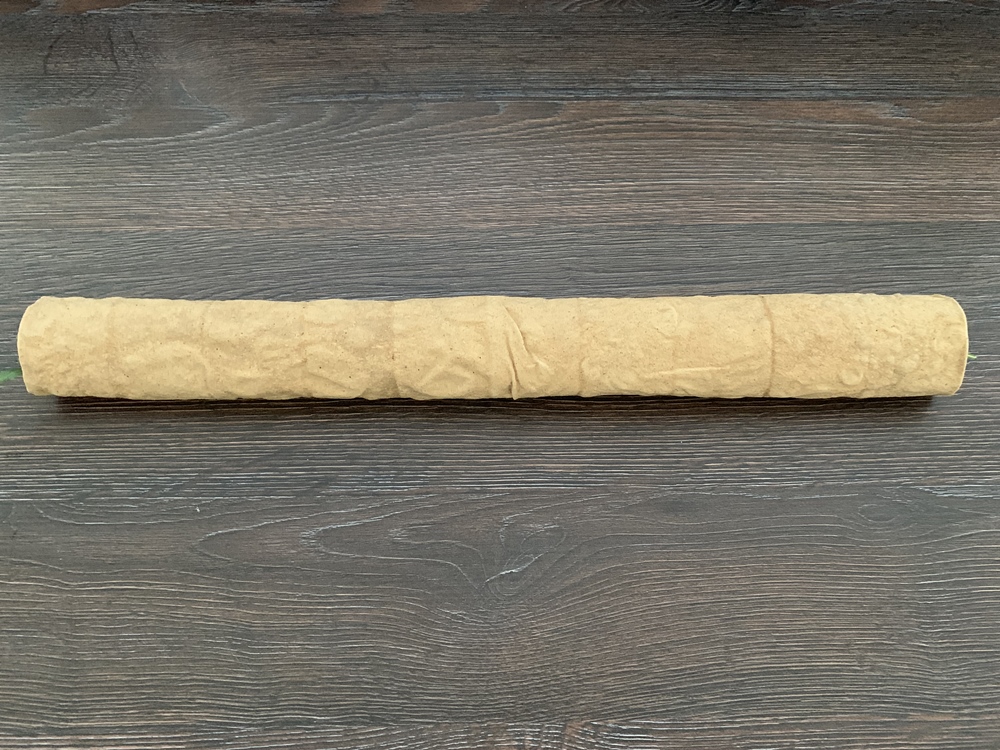 Rye rolls
You need:
LameLeib Rye Lavash
80g cream cheese
70g grated carrot
1 sliced pickle
Handful of rucola
100g grated red cabbage
50g Hellmann's mayonnaise
80g smocked chicken cubes
Few lettuce leaves
Sauce
Preparation:
Spread cream cheese on lavash.
Add grated carrot, pickles, rucola on lavash. Look at the pictures!
In a bowl mix cabbage and mayonnaise. Add it on lavash.
Next add smocked chicken cubes, lettuce leaves and some sauce.
Roll tightly together!
Cut into smaller rolls.
ENJOY!