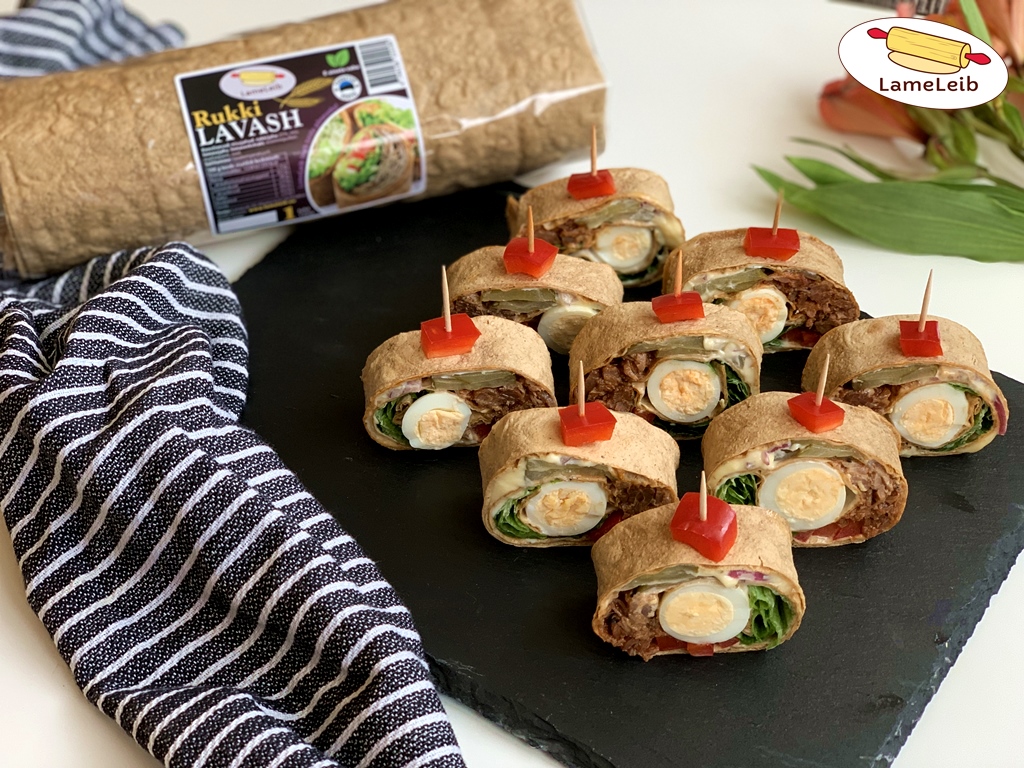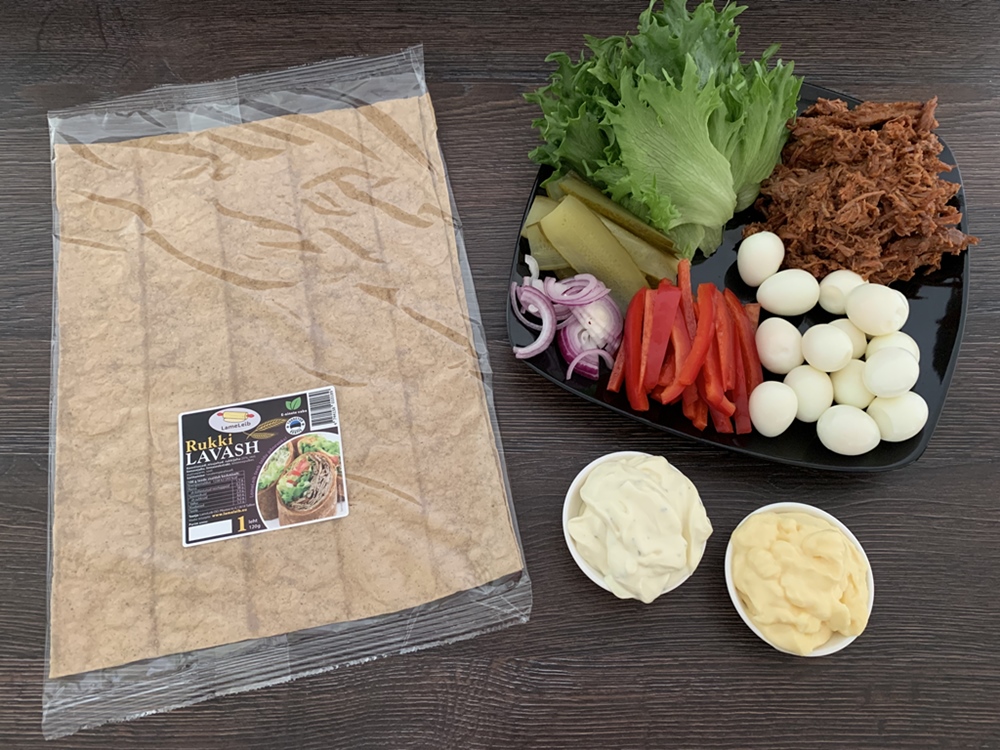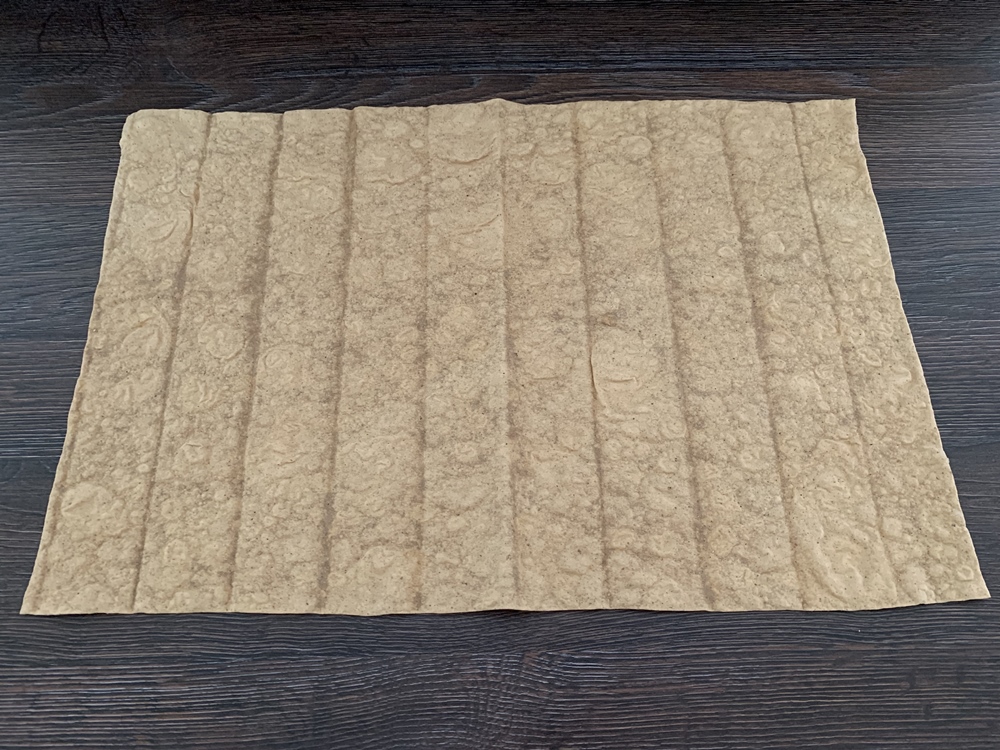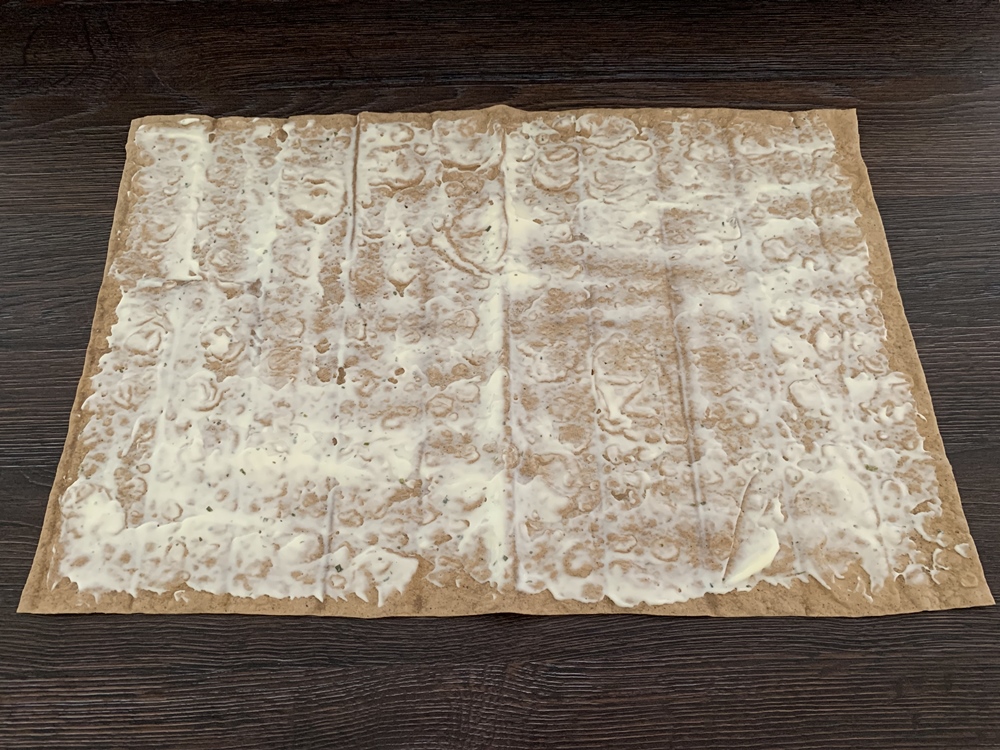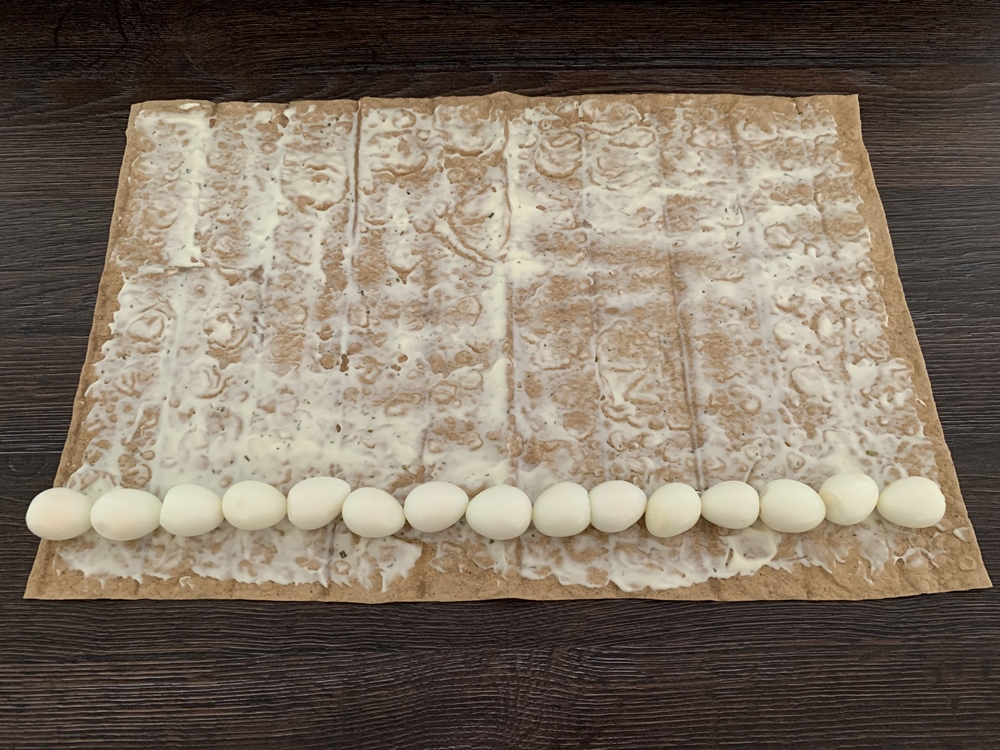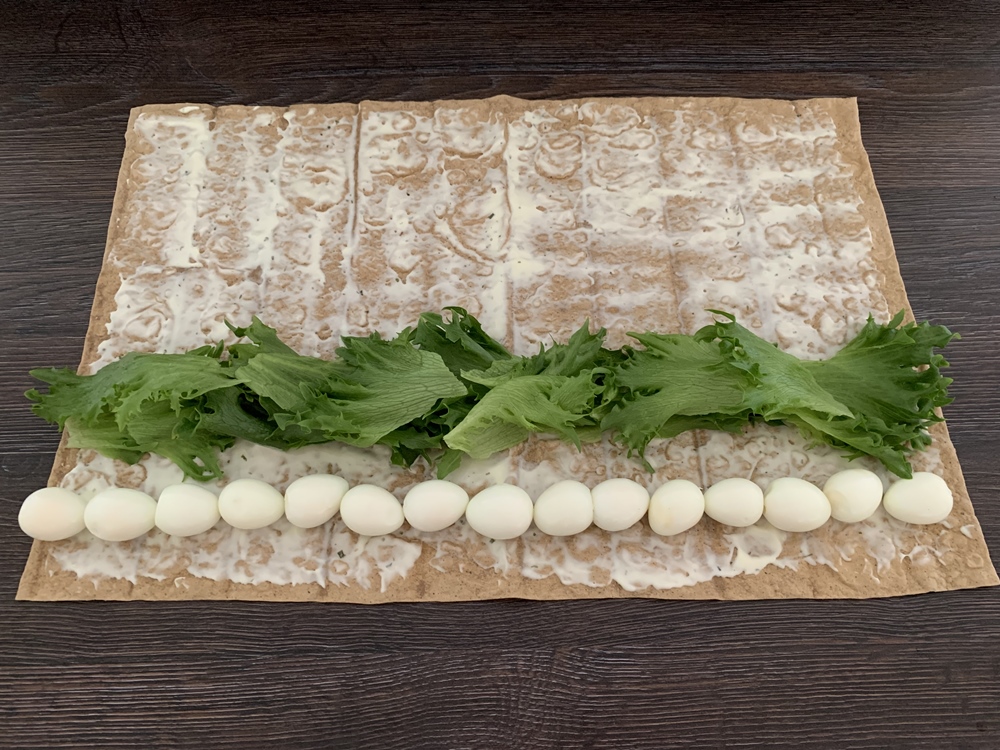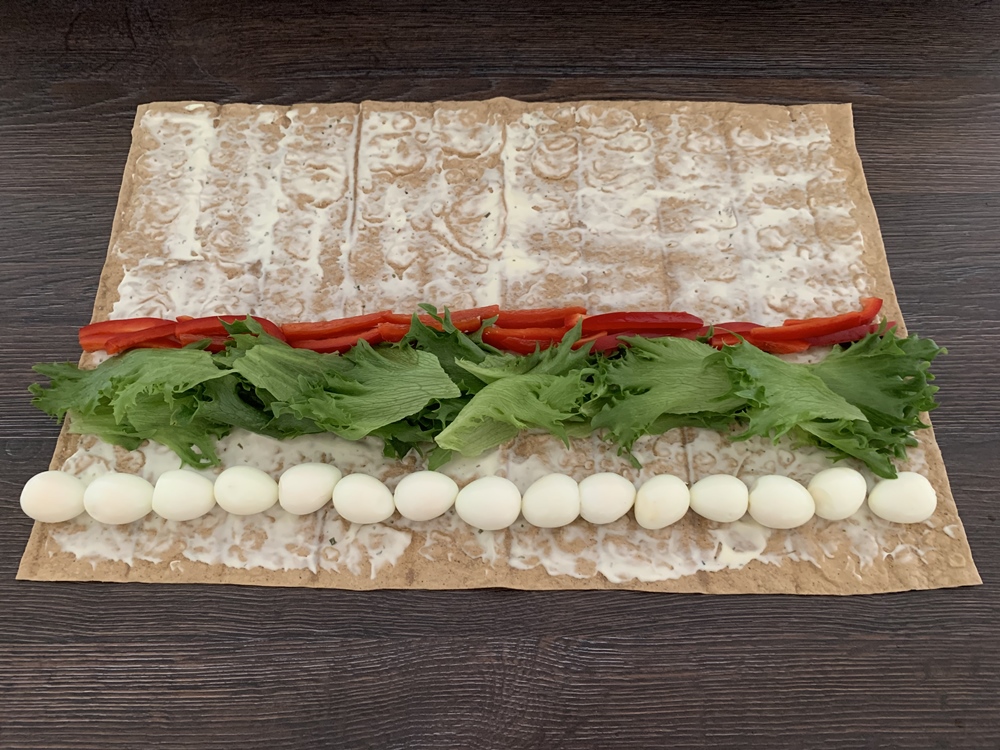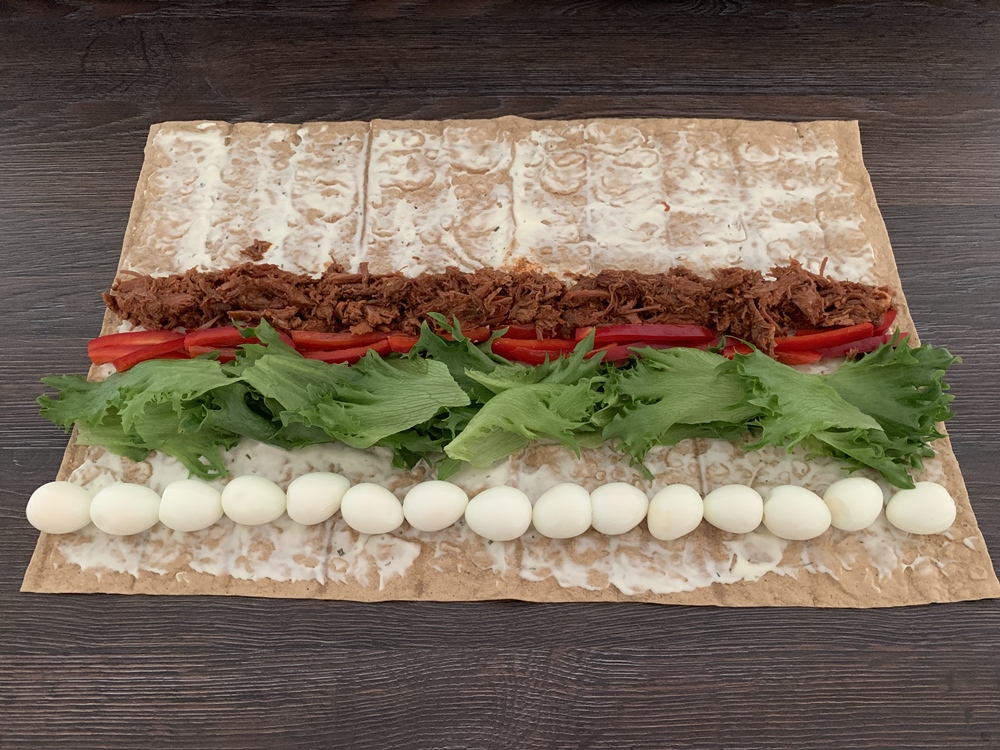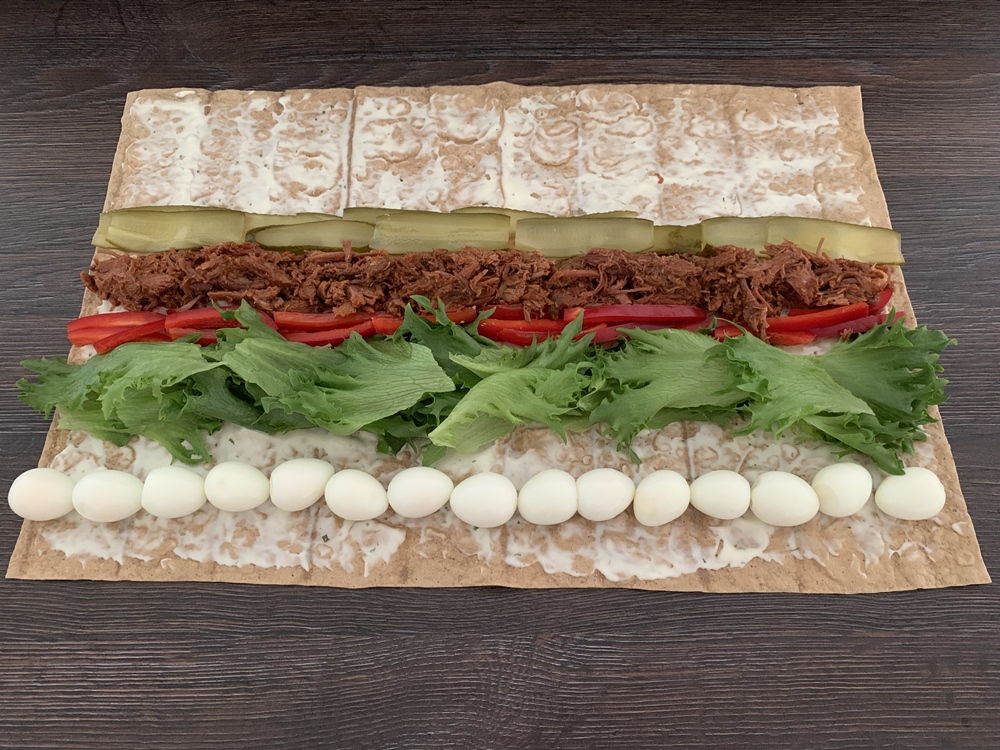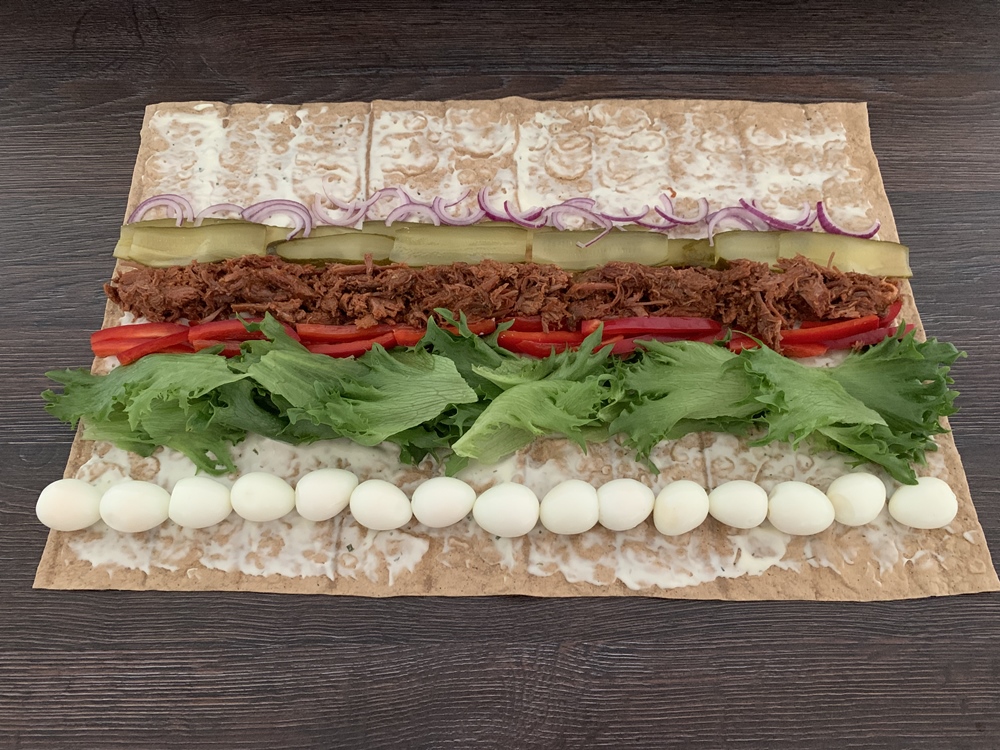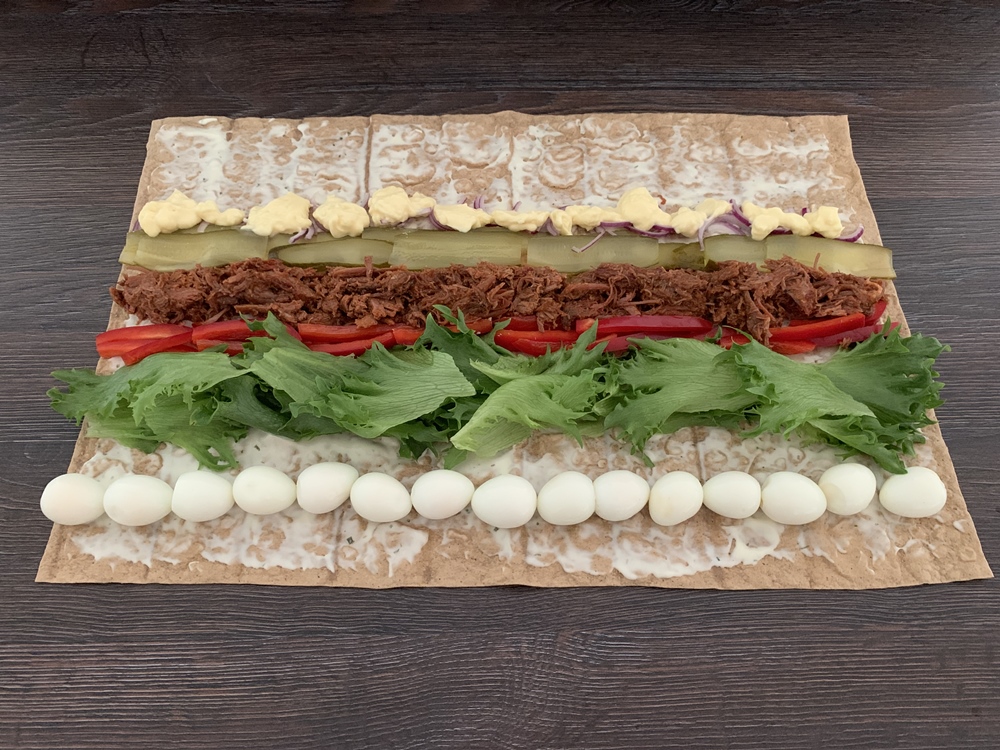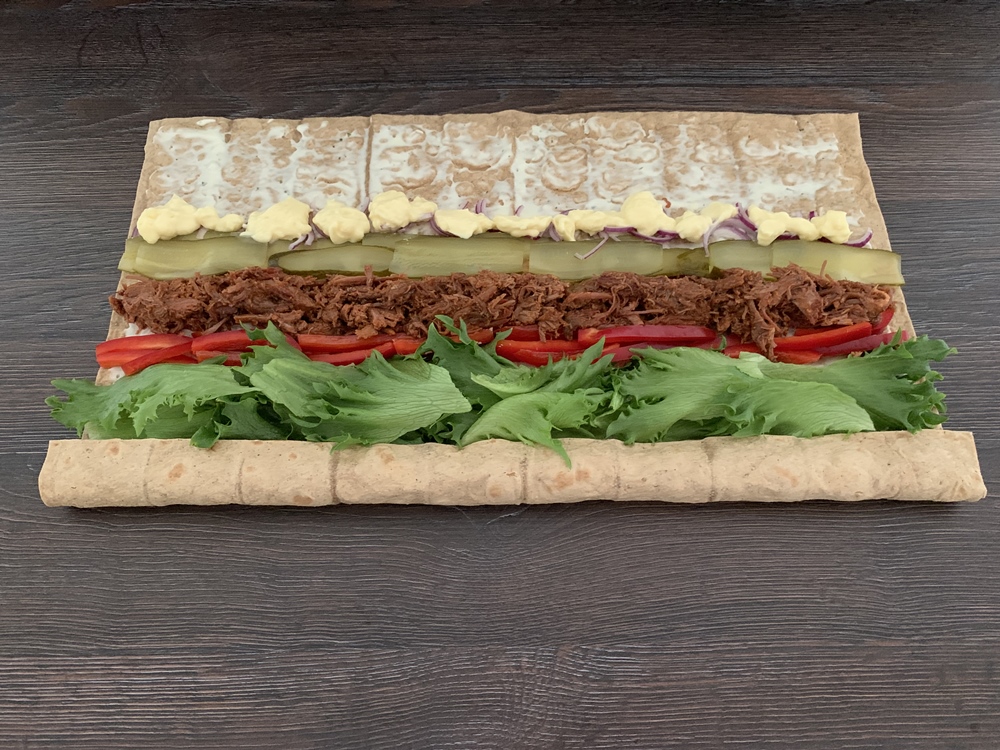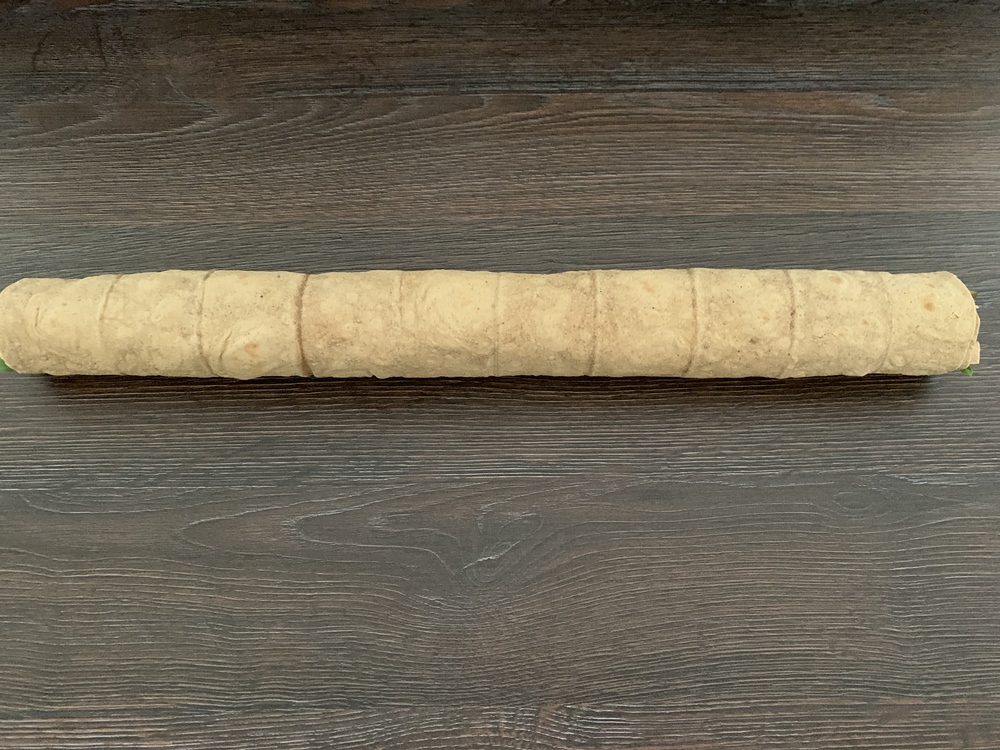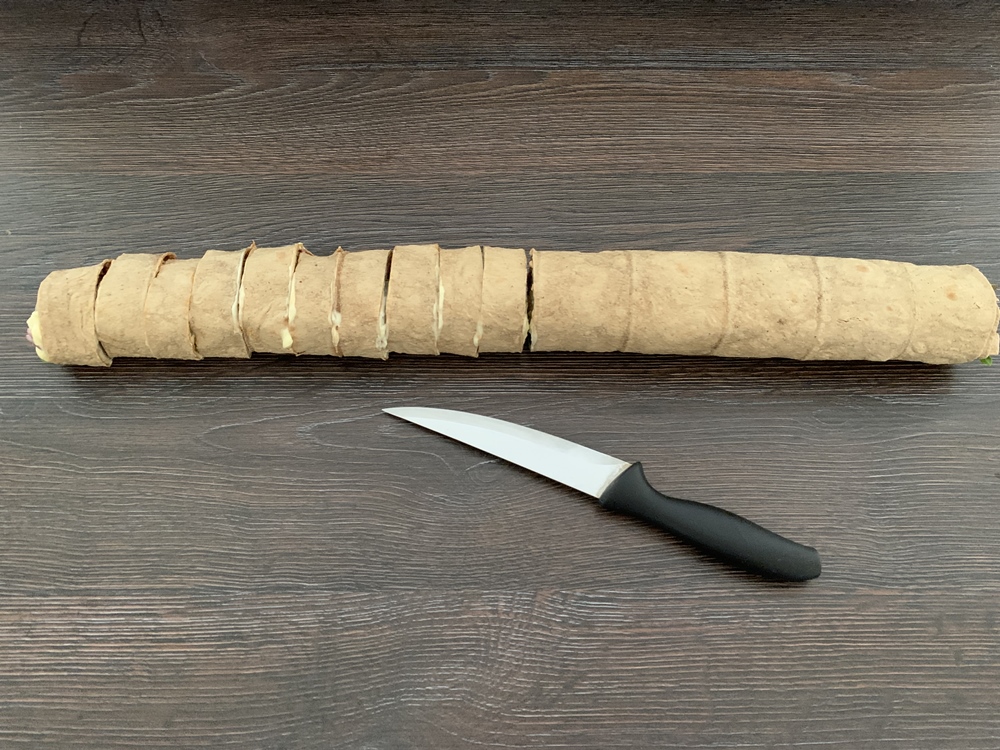 Rye rolls with meat
You need:
LameLeib Rye Lavash
80g cream cheese
15 boiled quail eggs
Few lettuce leaves
½ red paprika
200g seasoned torn meat
2 sliced pickles
¼ red onion
8-10 tsp Hellmann's mayonnaise
Preparation:
Spread cream cheese all over lavash.
On the bottom part add boiled quail eggs, so it's easier for you to roll lavash together. Look at the pictures!
Add lettuce, paprika, torn meat, pickles, red onion and Hellmann's mayonnaise.
Roll lavash tightly together! Look at the pictures!
Cut into smaller pieces.
ENJOY!