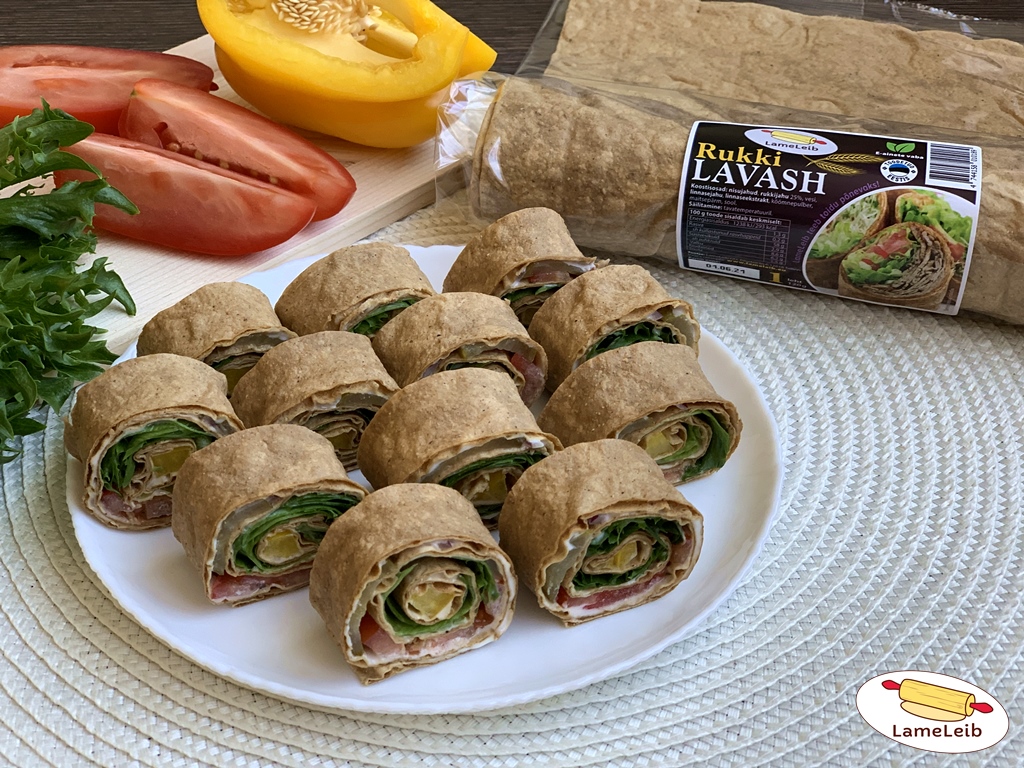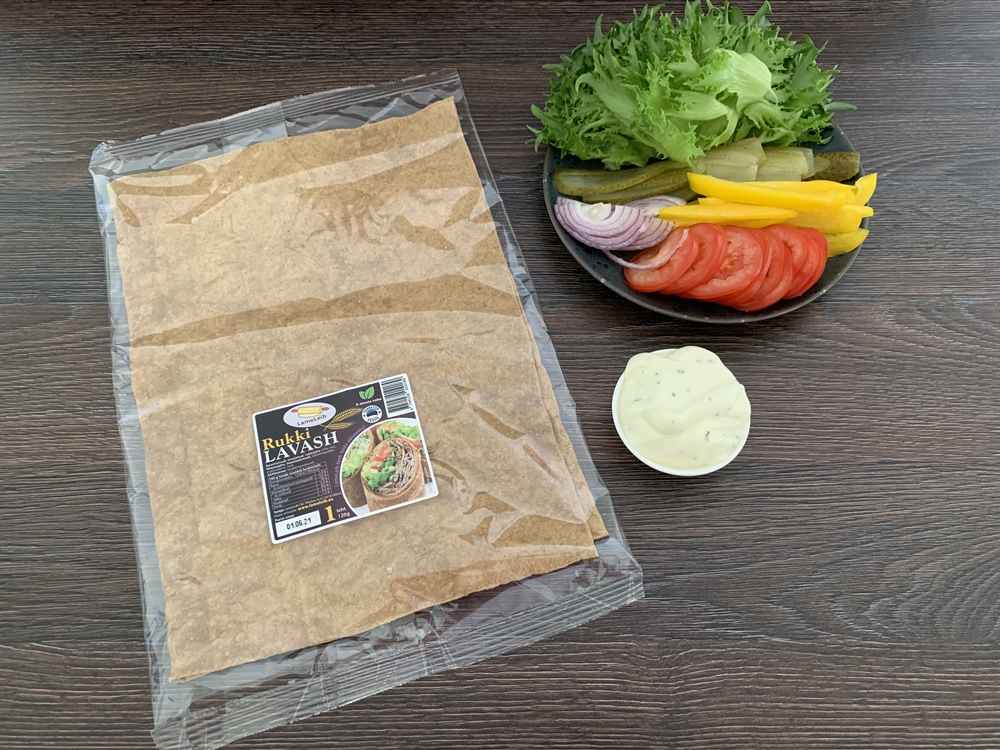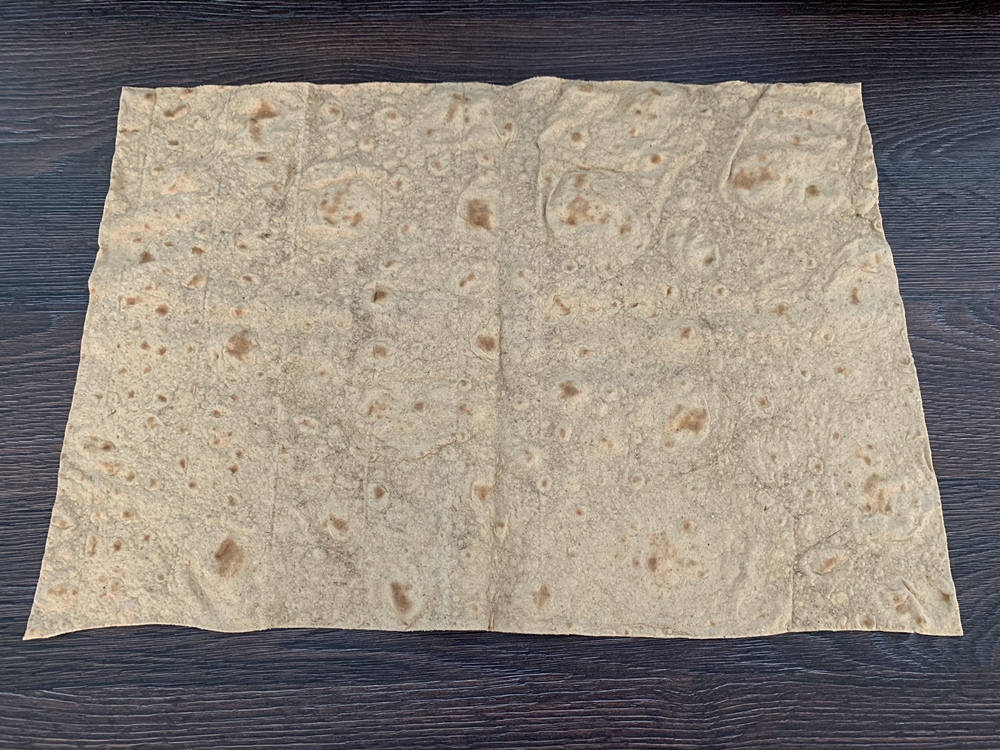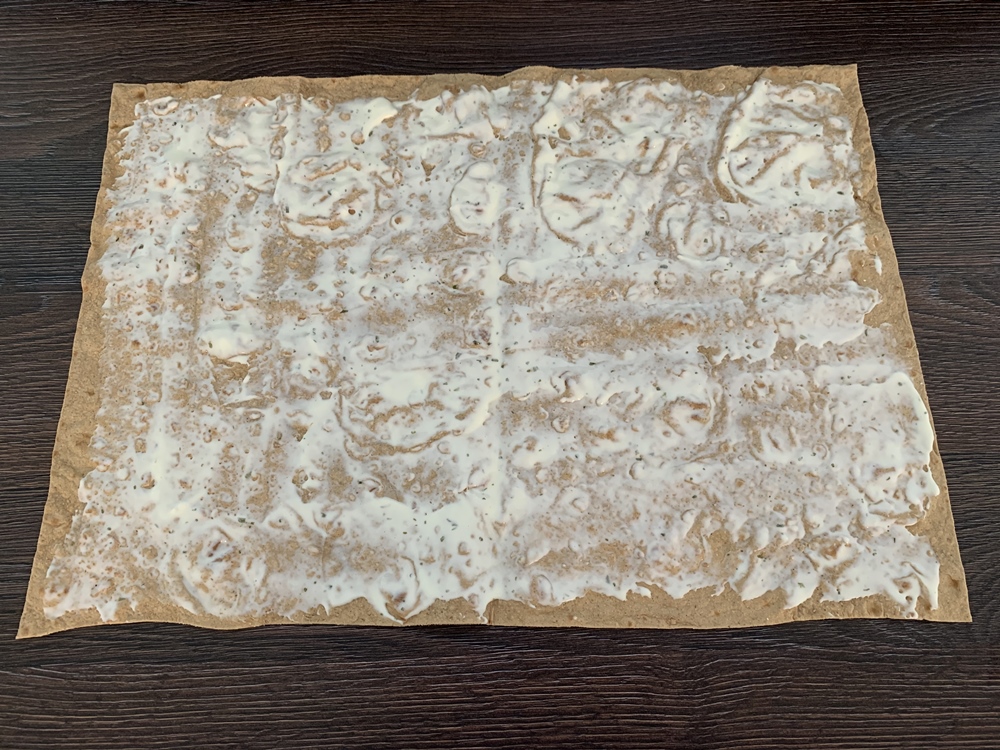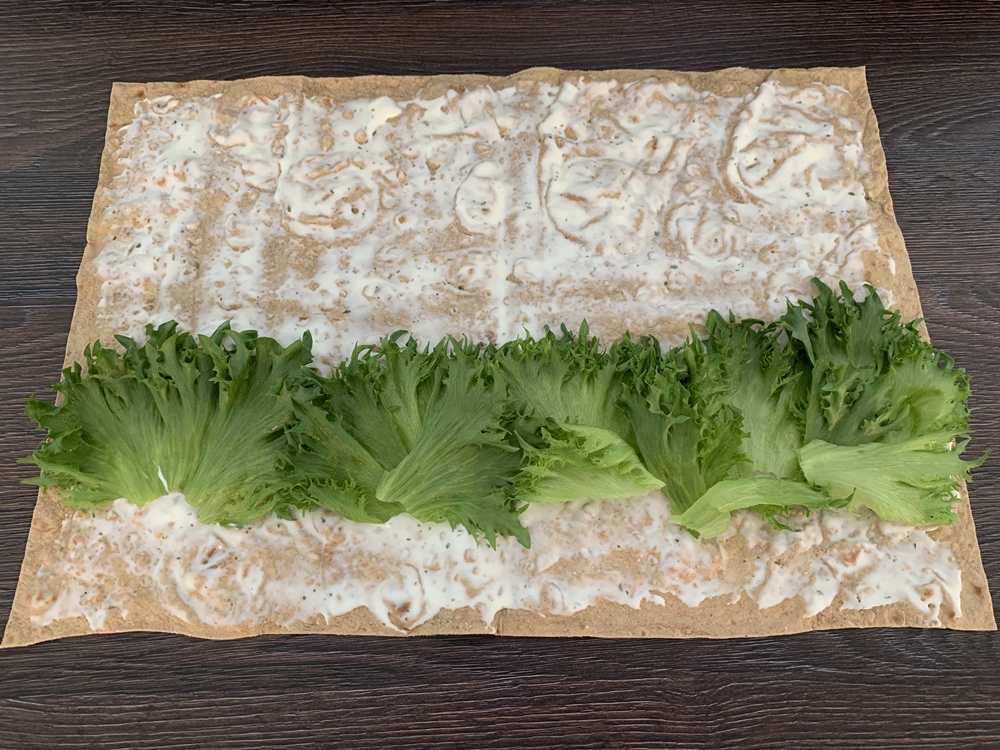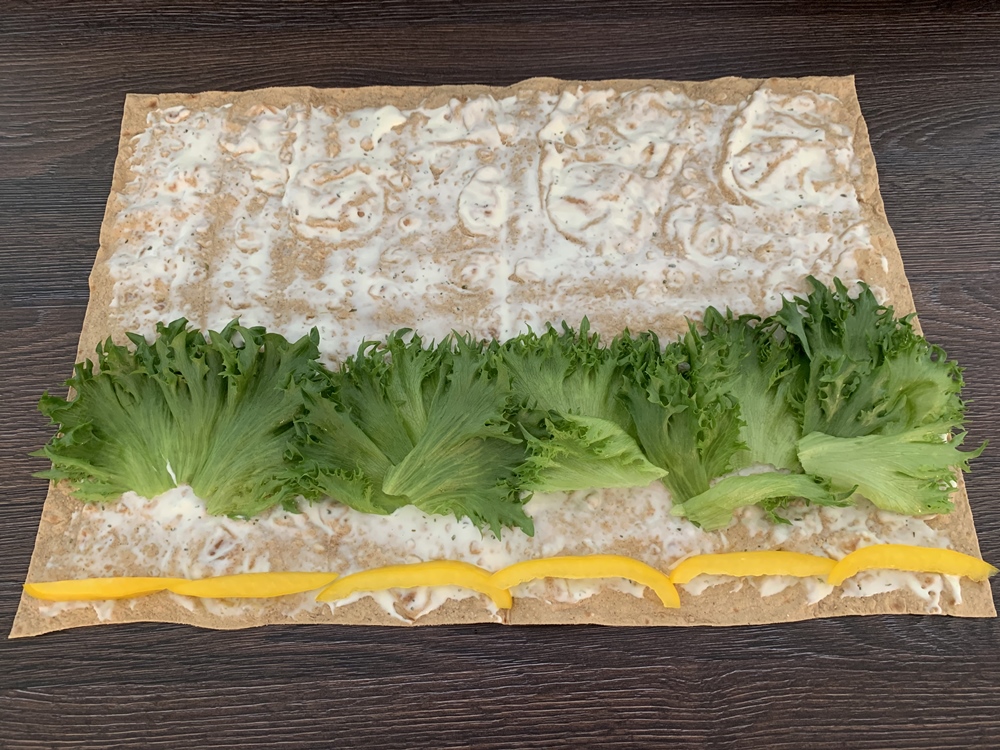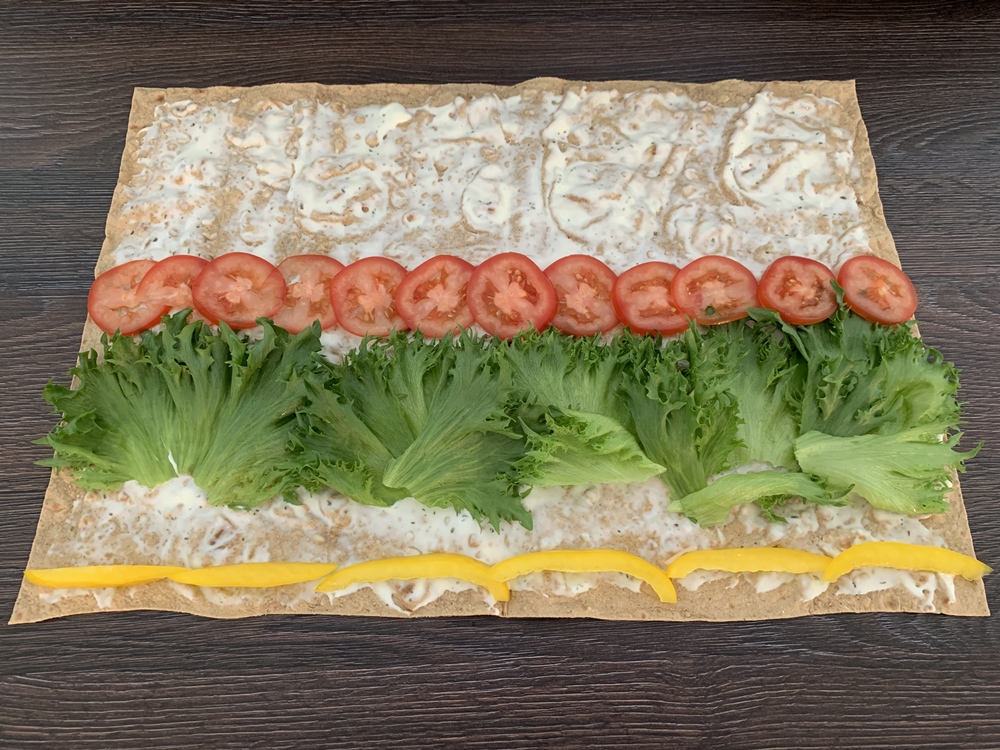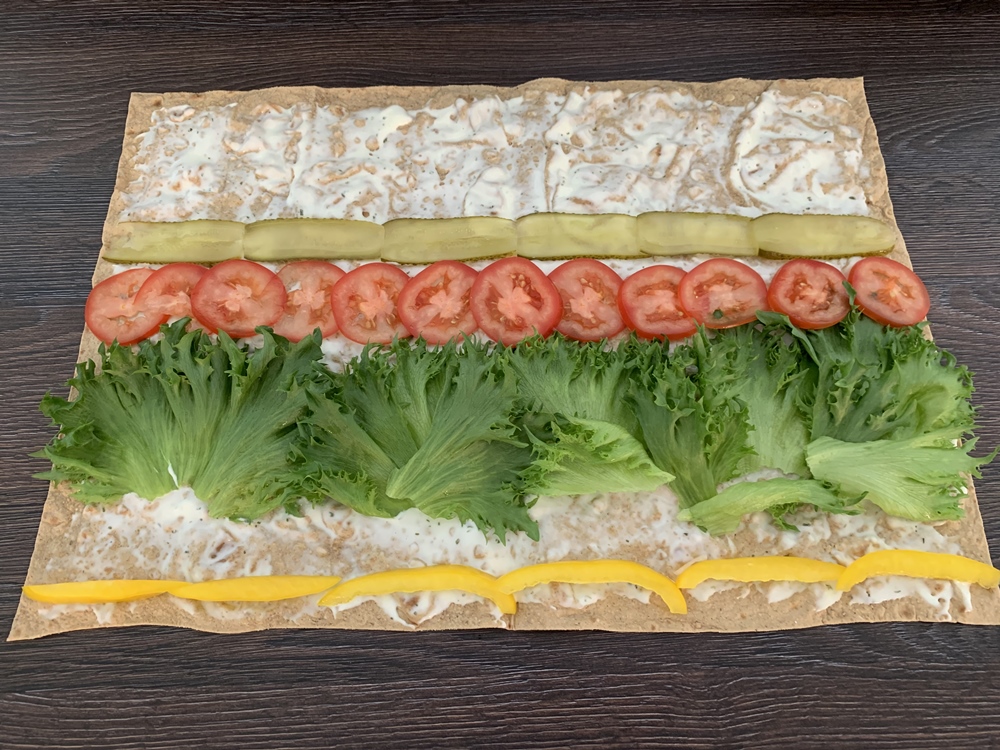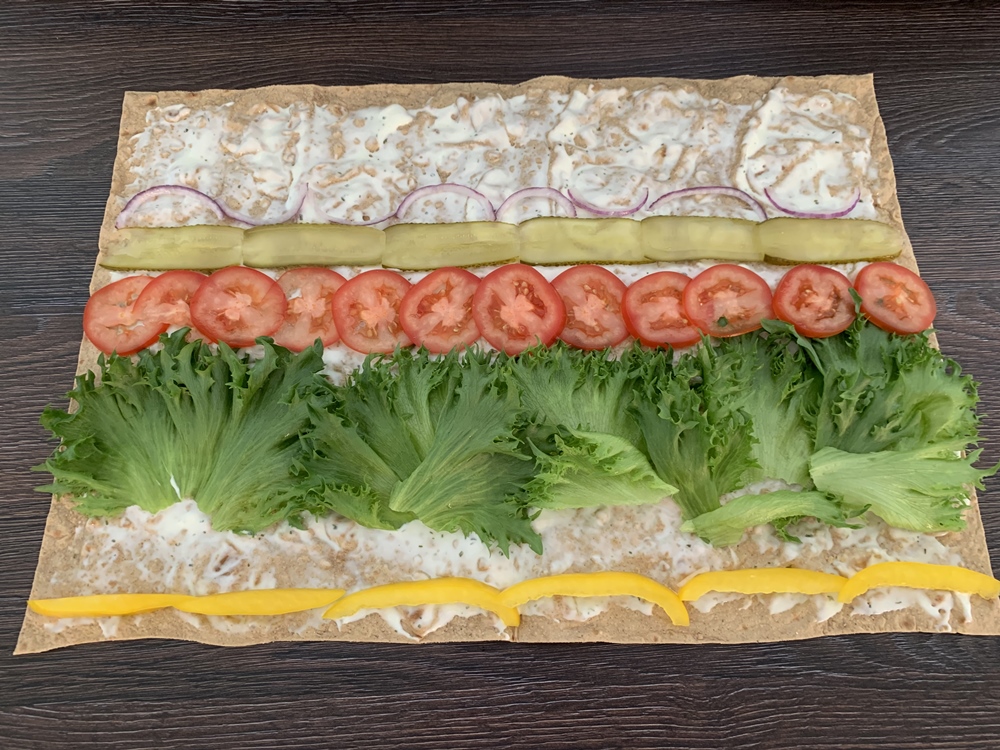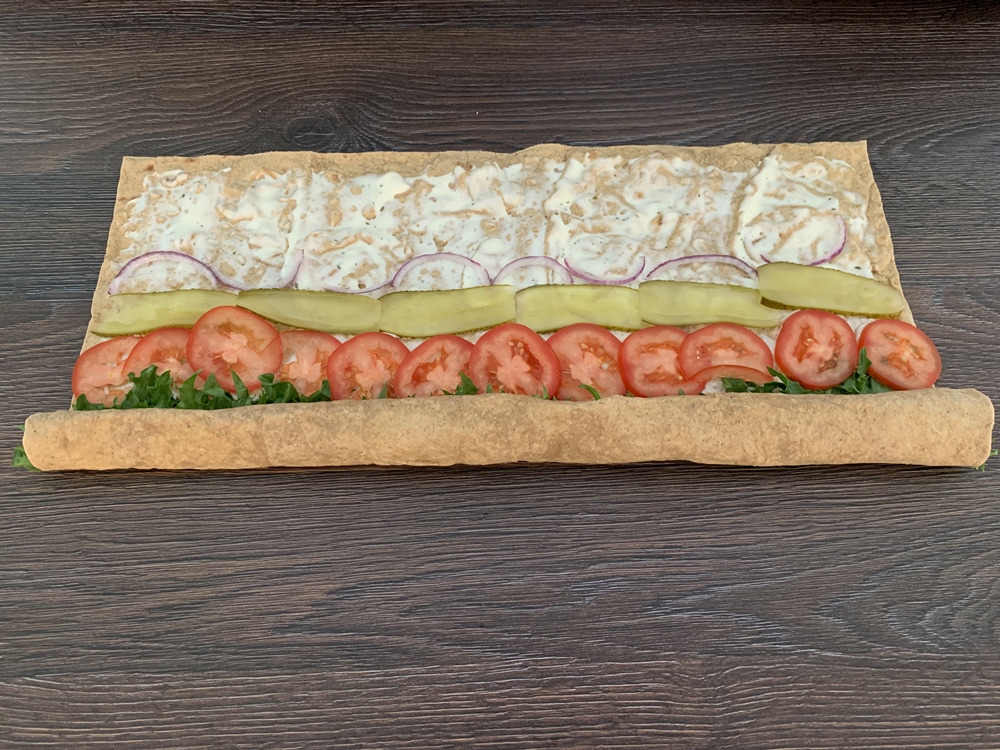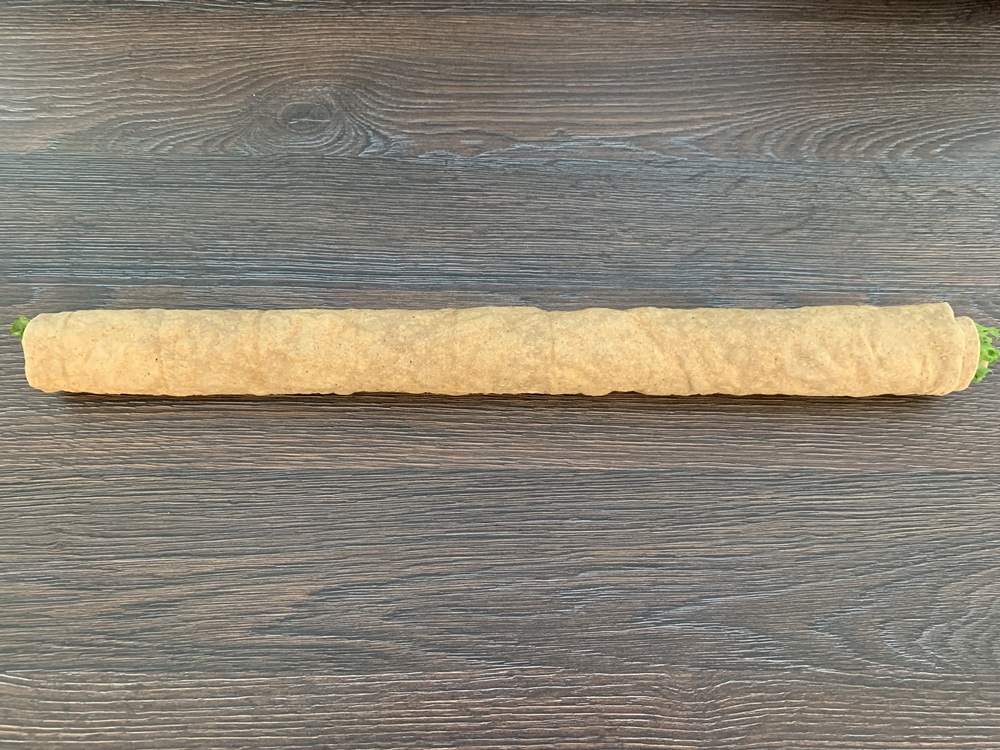 Rye lavash rolls
You need:
LameLeib Rye Lavash
100g cream cheese
5 lettuce leaves
1 tomato
1 pickle
¼ yellow paprika
Few red onion slices
Preparation:
Slice tomato, pickle and paprika.
Spread cream cheese all over lavash.
Add lettuce, tomato, pickles, paprika and onion. Look at the pictures!
Roll lavash tightly together.
Cut into small rolls.
ENJOY!