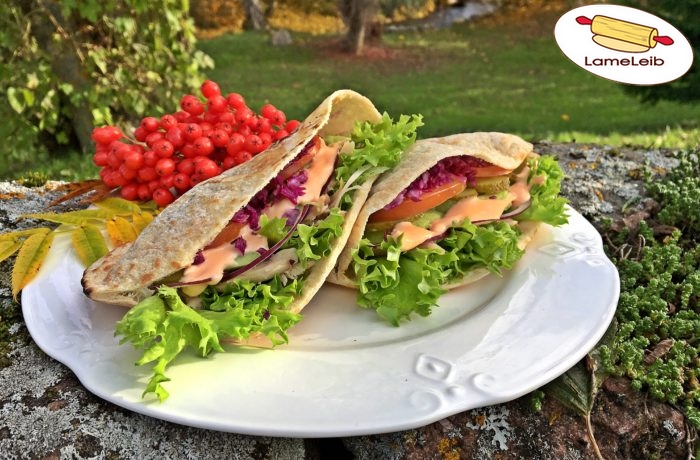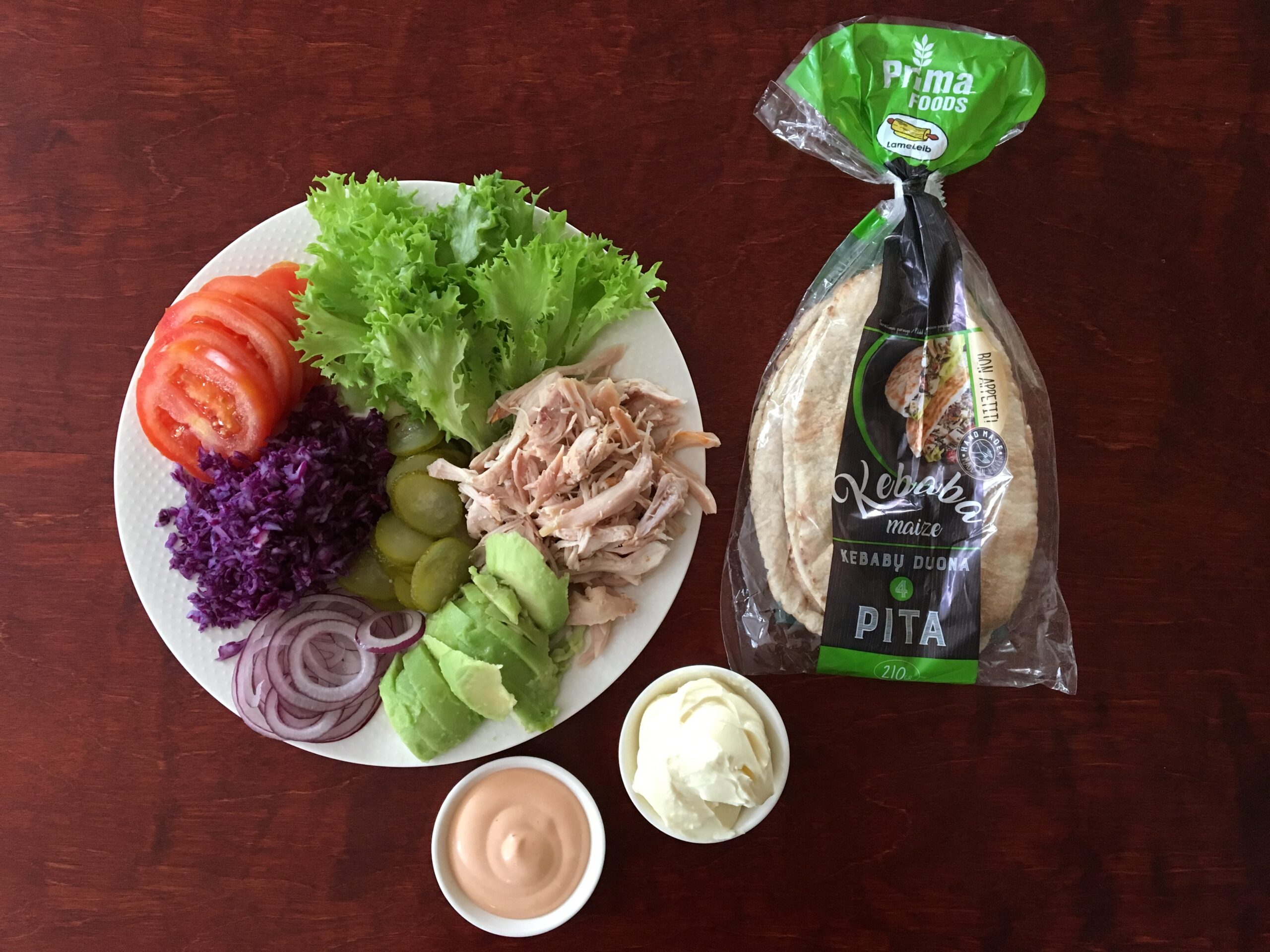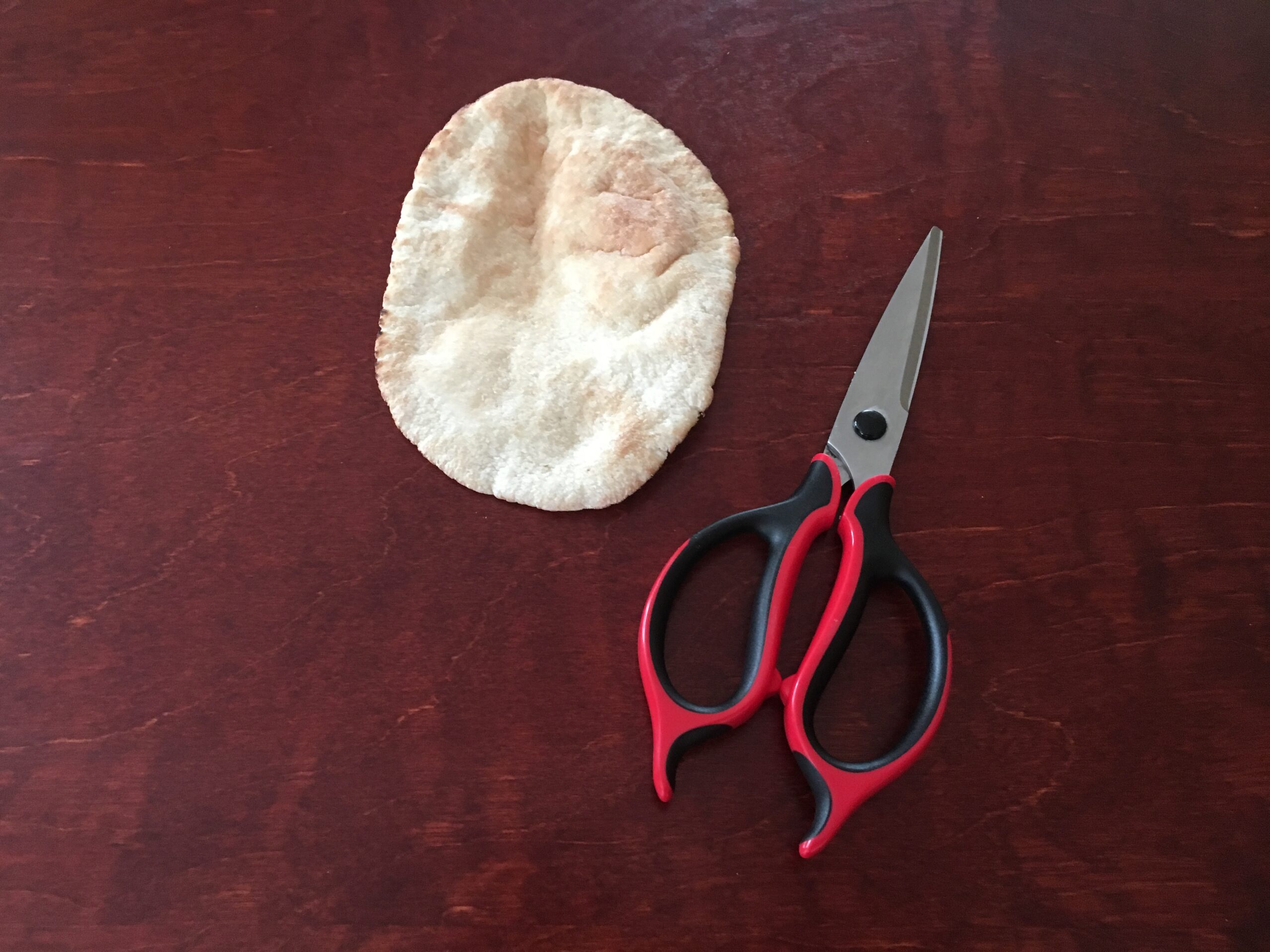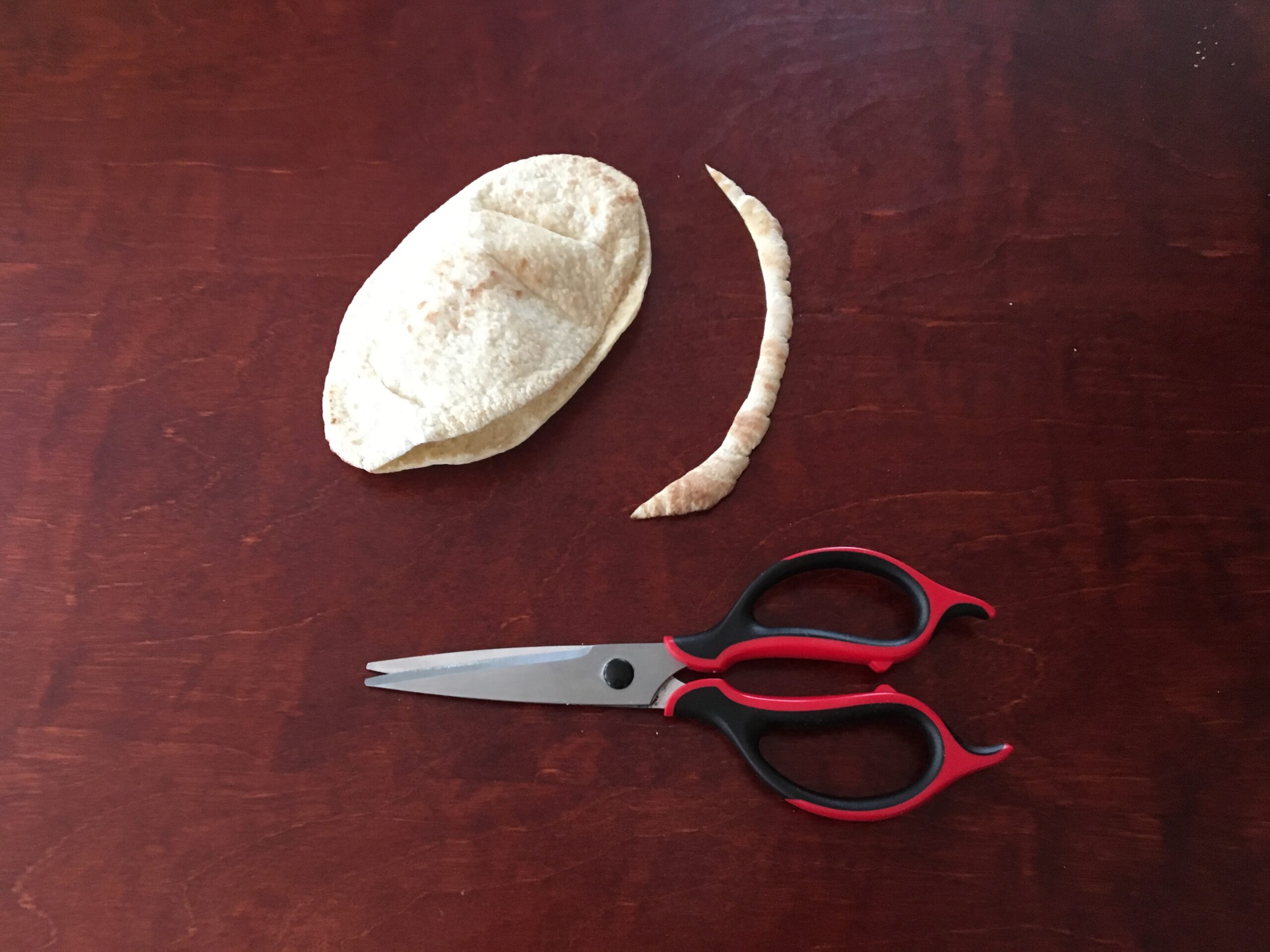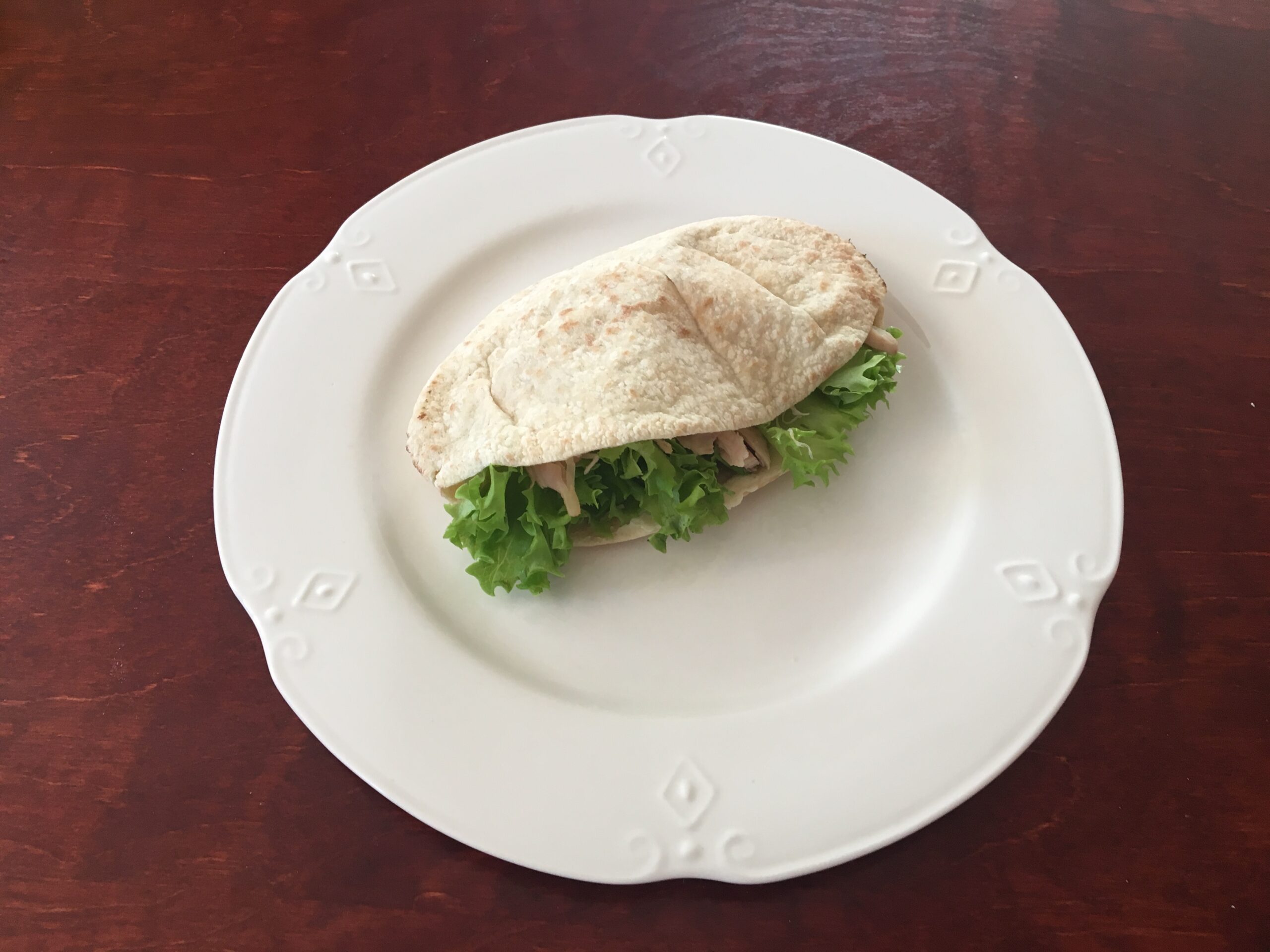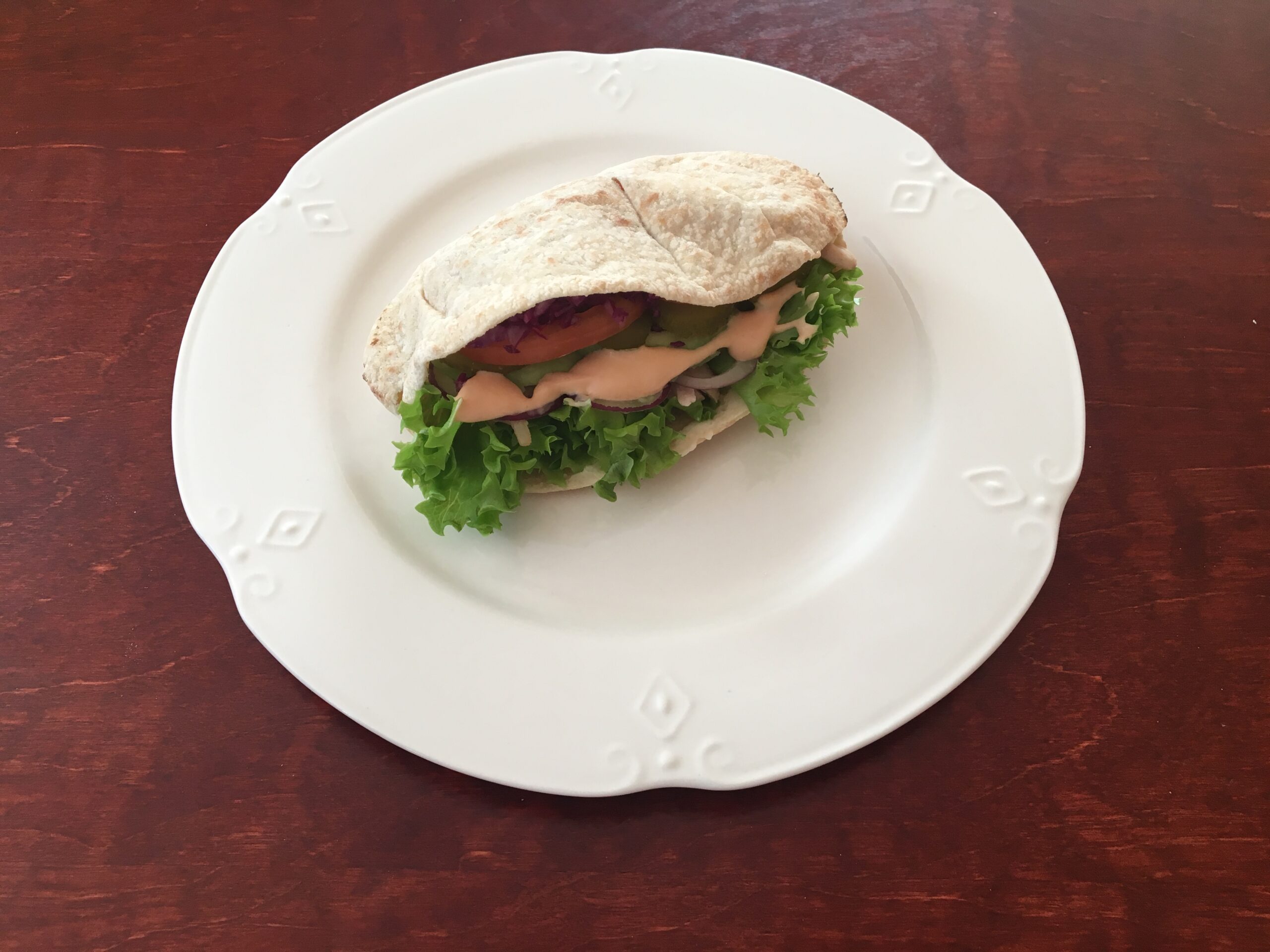 Pita with chicken
You need:
LameLeib Pita
Shredded chicken
Cream cheese
Ketchup and sourcream sauce
Avocado
Tomato
Green salad
Red onion
Chopped red cabbage
Pickles
Preparation:
Put Pita into microwave for 20-30 seconds, to get airbubble in the middle.
Let it cool down for few seconds.
With scissors cut thin piece on one side. Look at the pictures1
Carefully open pita.
Add all ingredients into Pita pocket.
ENJOY!