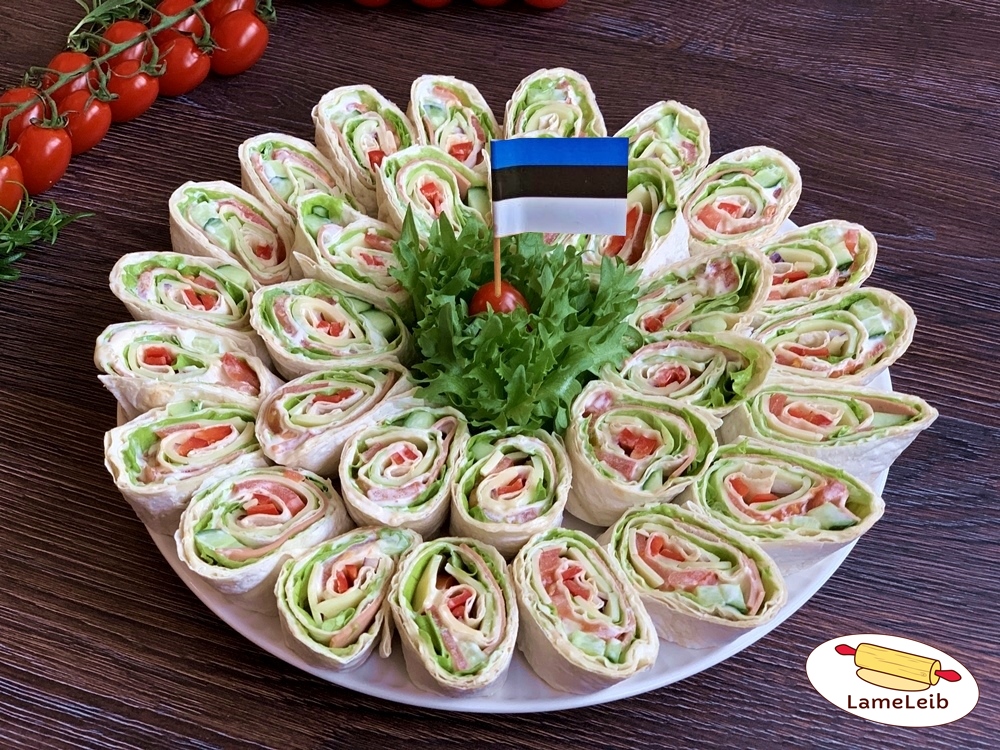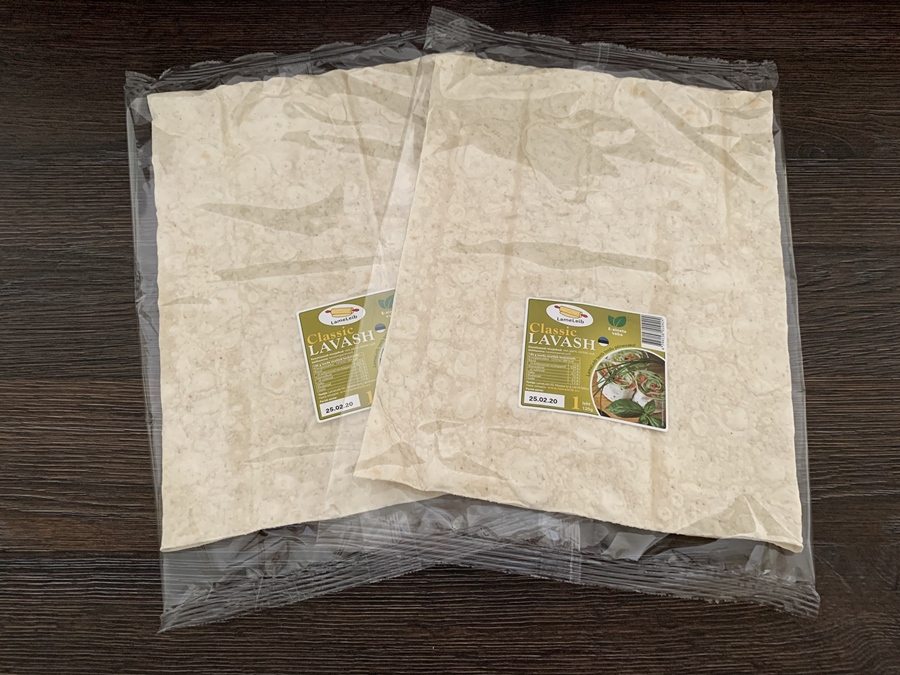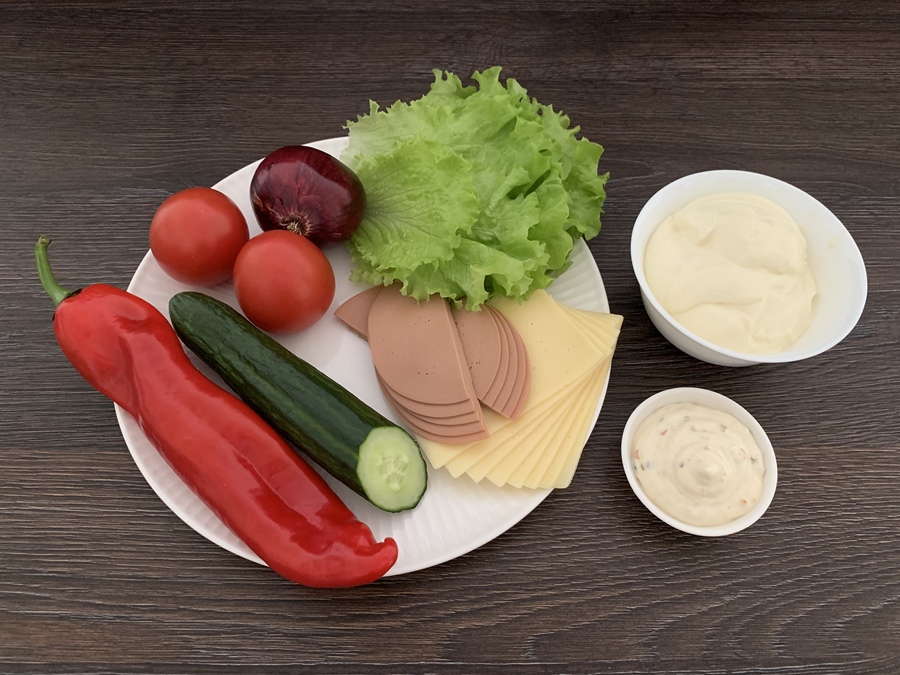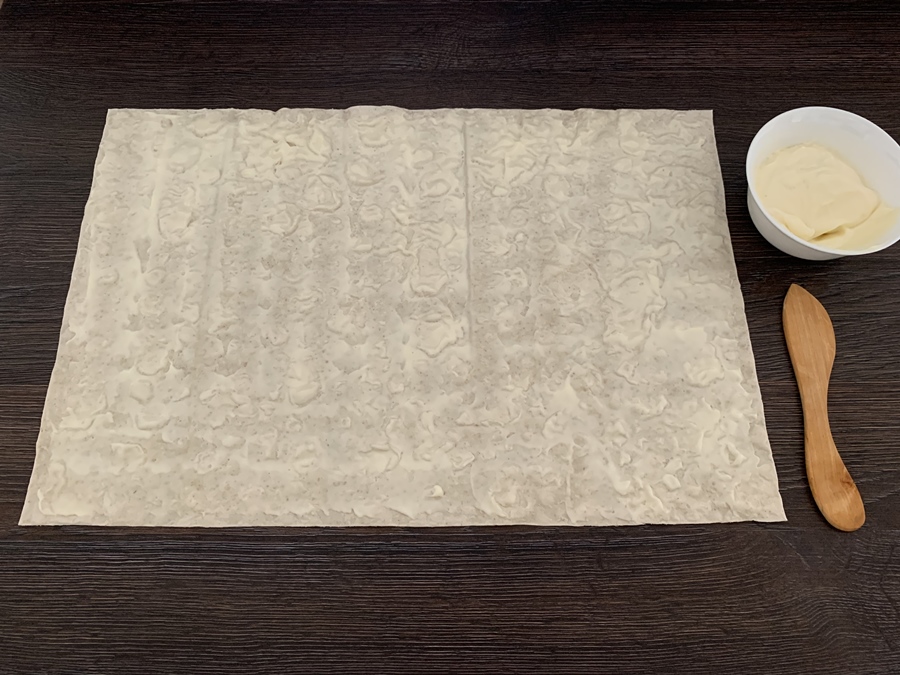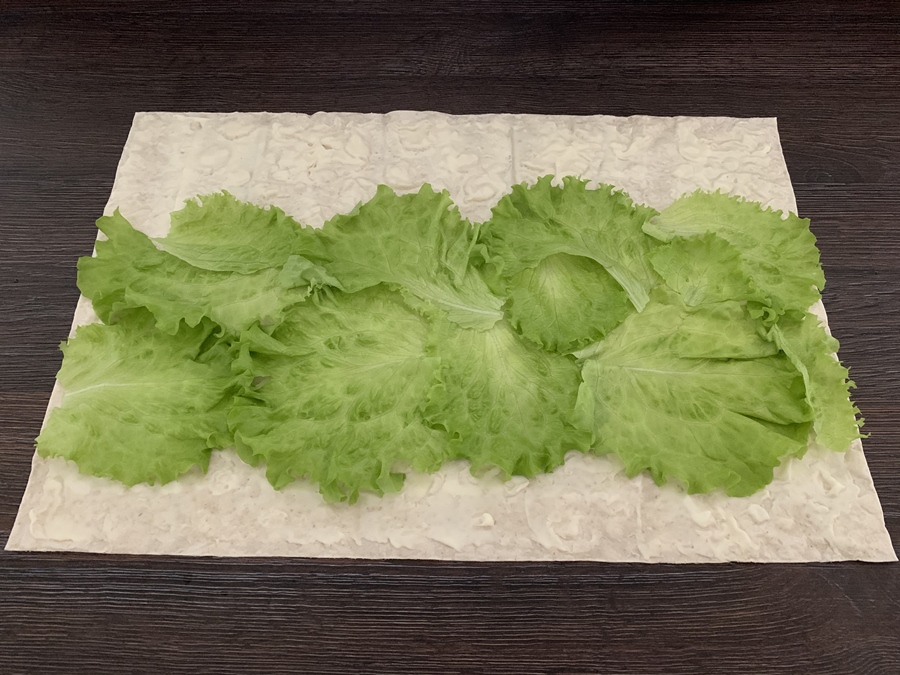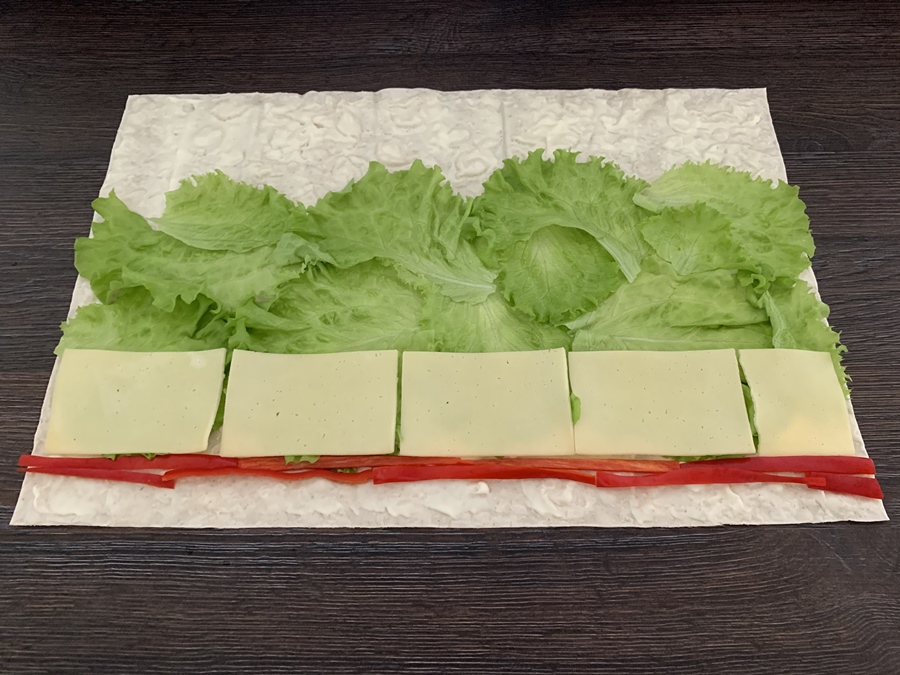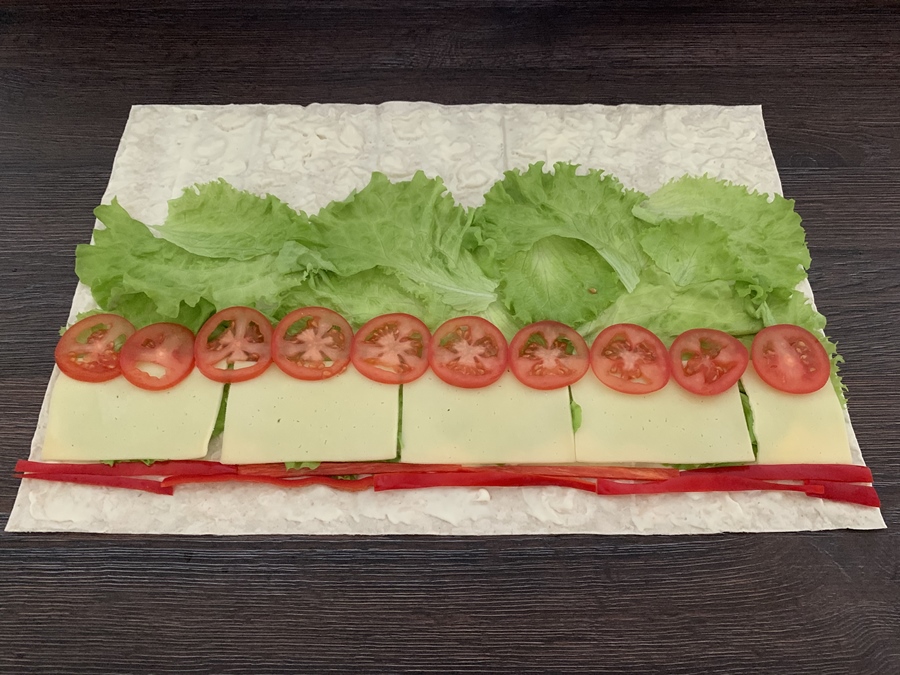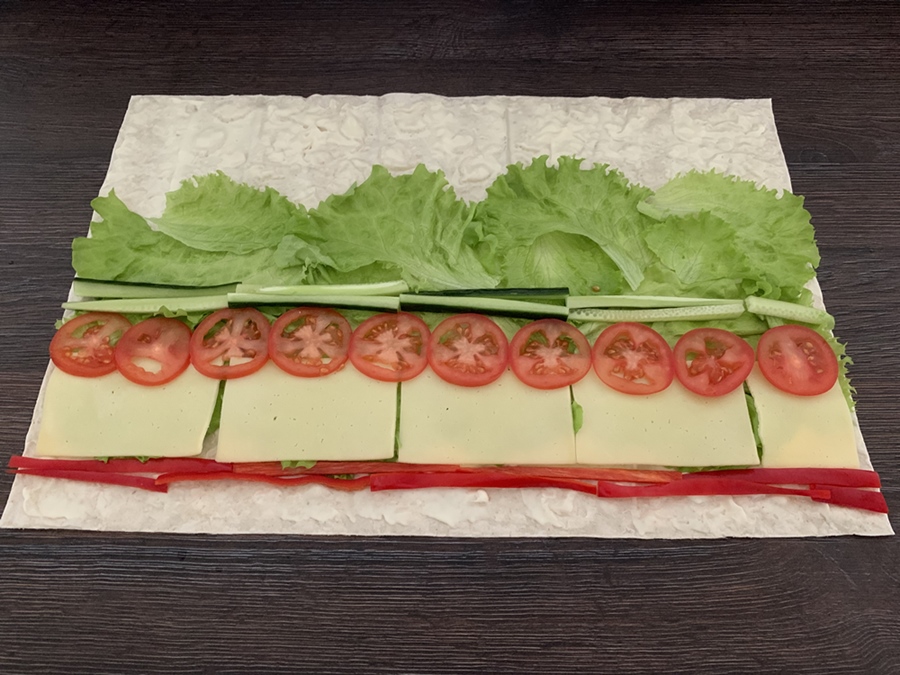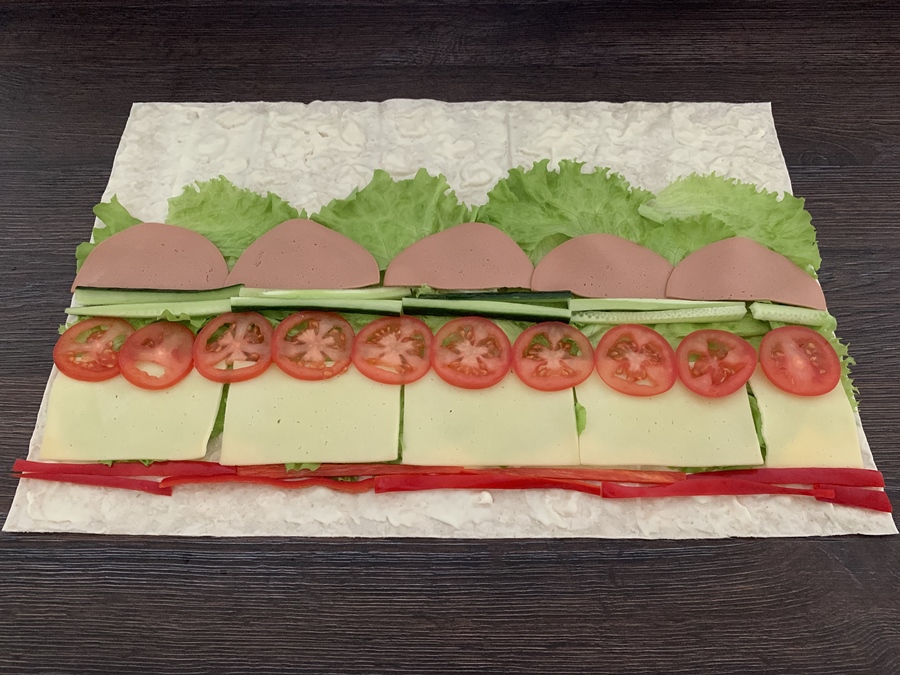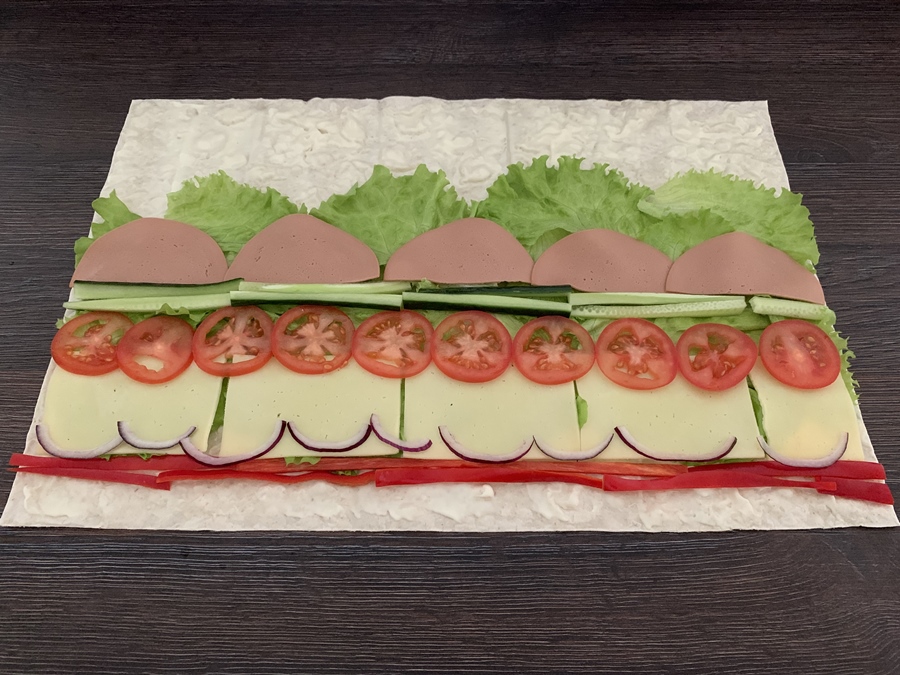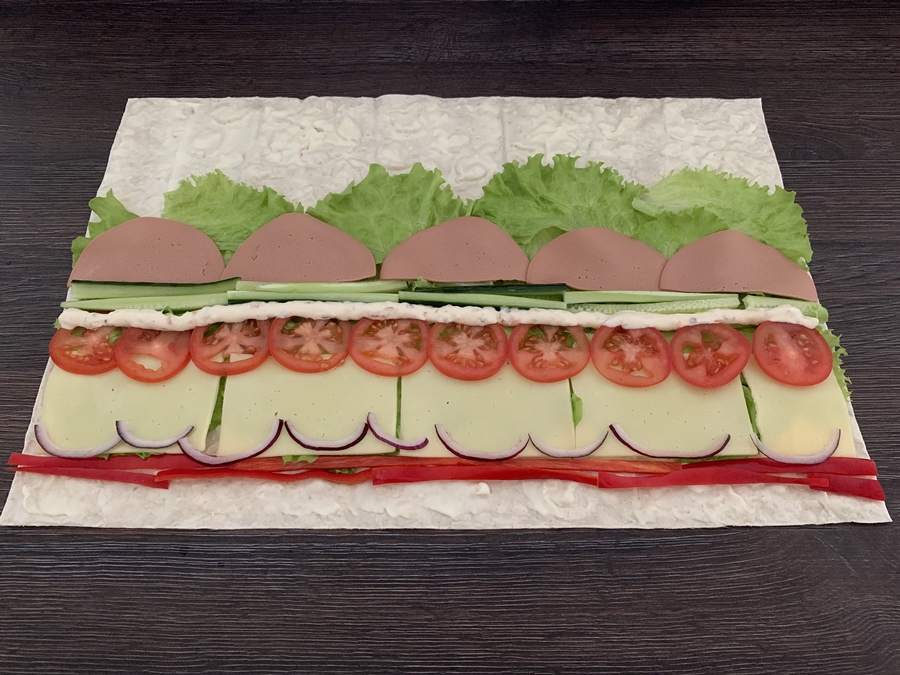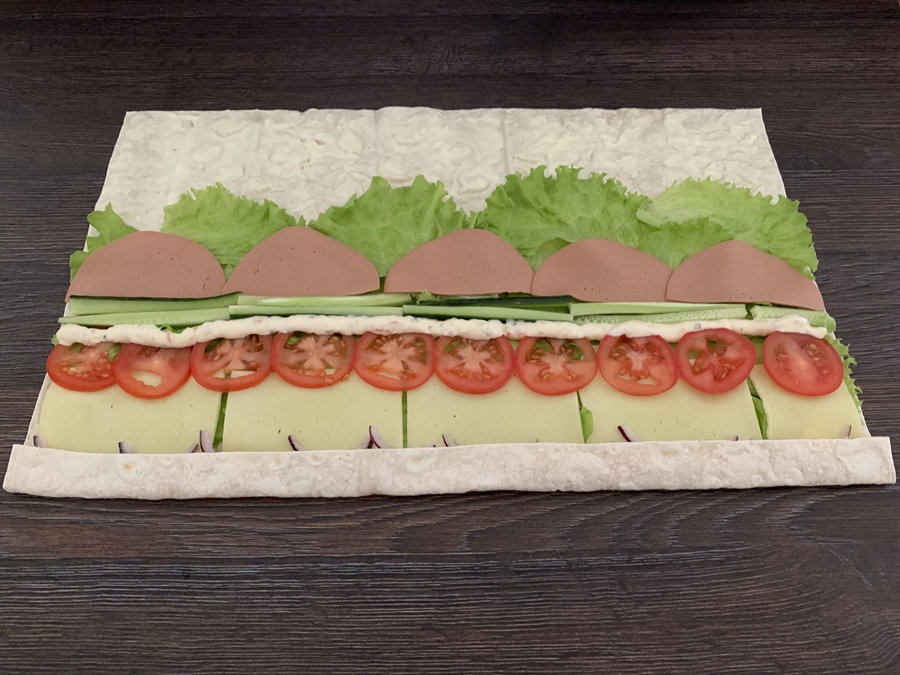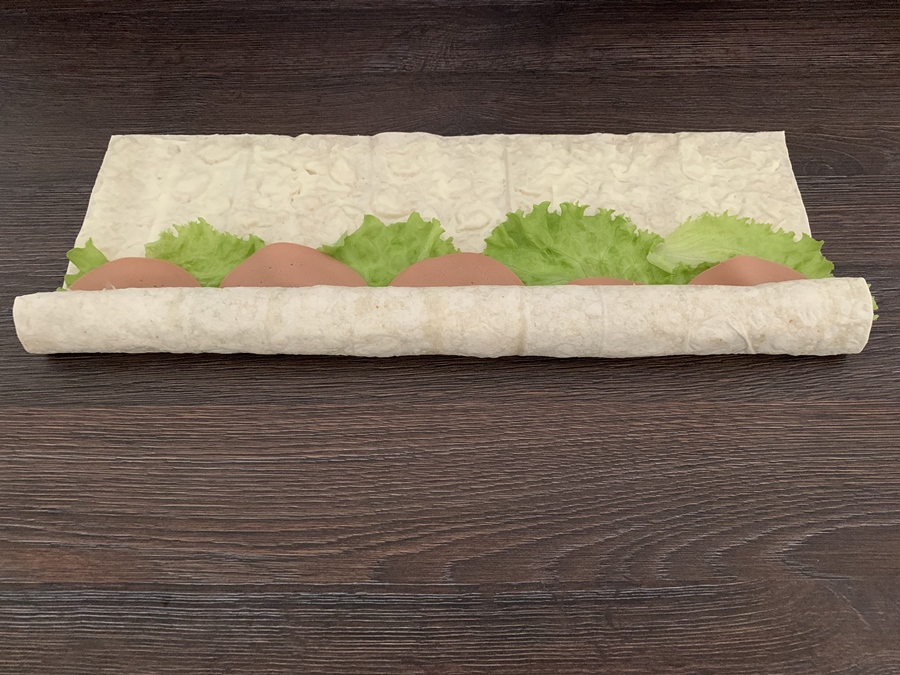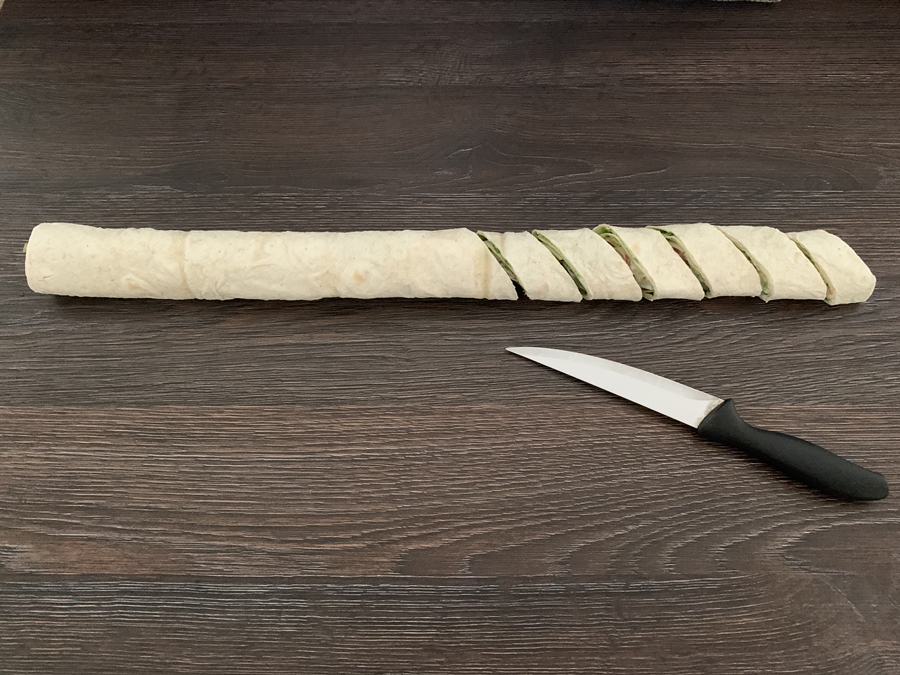 Lavash rolls
You need:
2 packages of LameLeib Classic Lavash
200g cream cheese
Lettuce (16-18 big lettuce leaves)
½ sweet paprika
9 cheese slices
2 tomatoes
¼ cucumber
5 slices of ham
¼ red onion
Potato sauce (crunchy cucumber)
Preparation:
Slice paprika, tomato, cucumber, onion and ham.
Put layer of cream cheese on lavash.
Add lettuce leaves all over lavash and add all ingredients one after another, so it's easier for you to roll lavash together. Look at the pictures!
Add sauce and roll lavash tightly together.
Cut diagonally into smaller pieces.
Do the same with other lavash.
ENJOY!