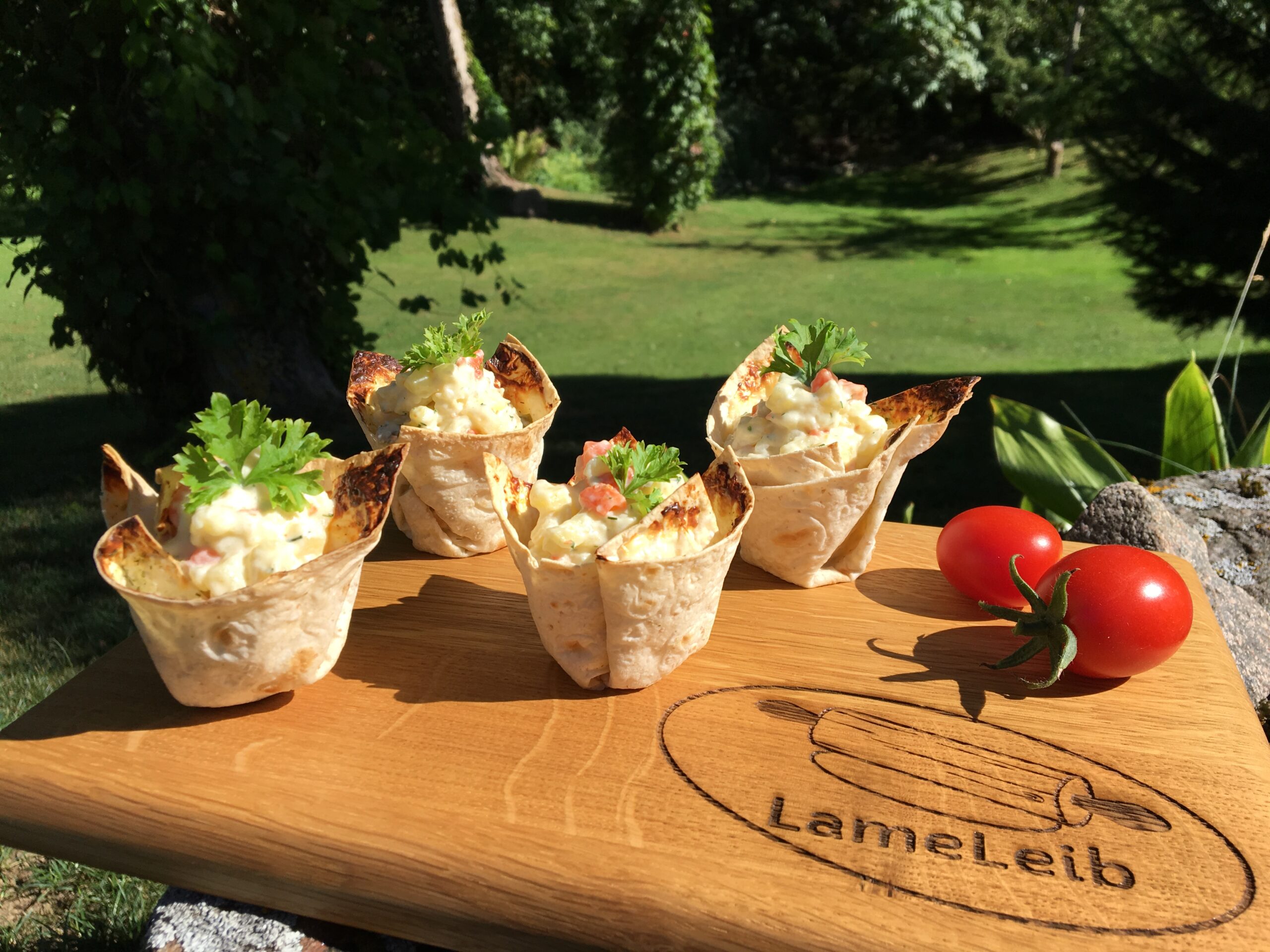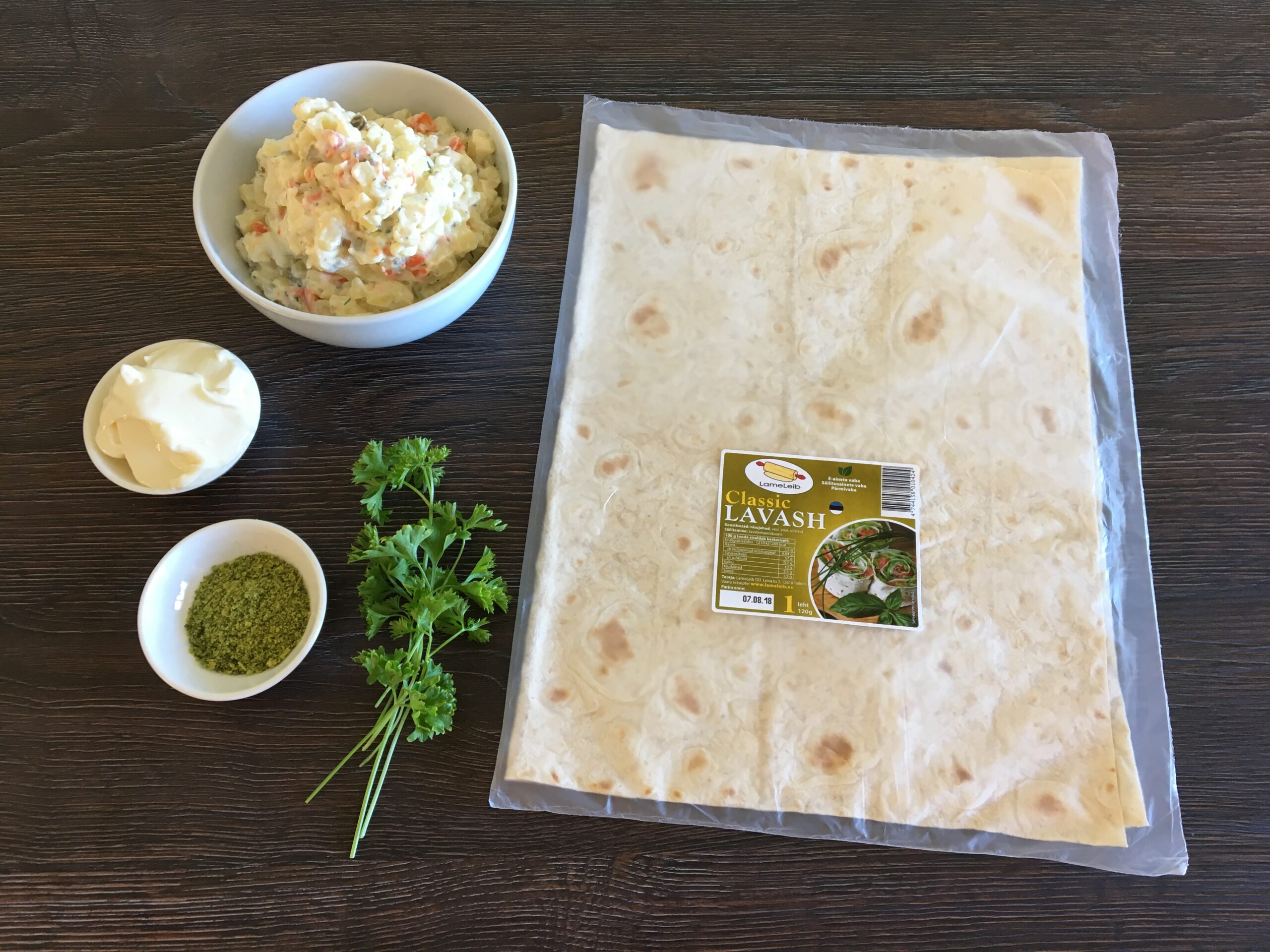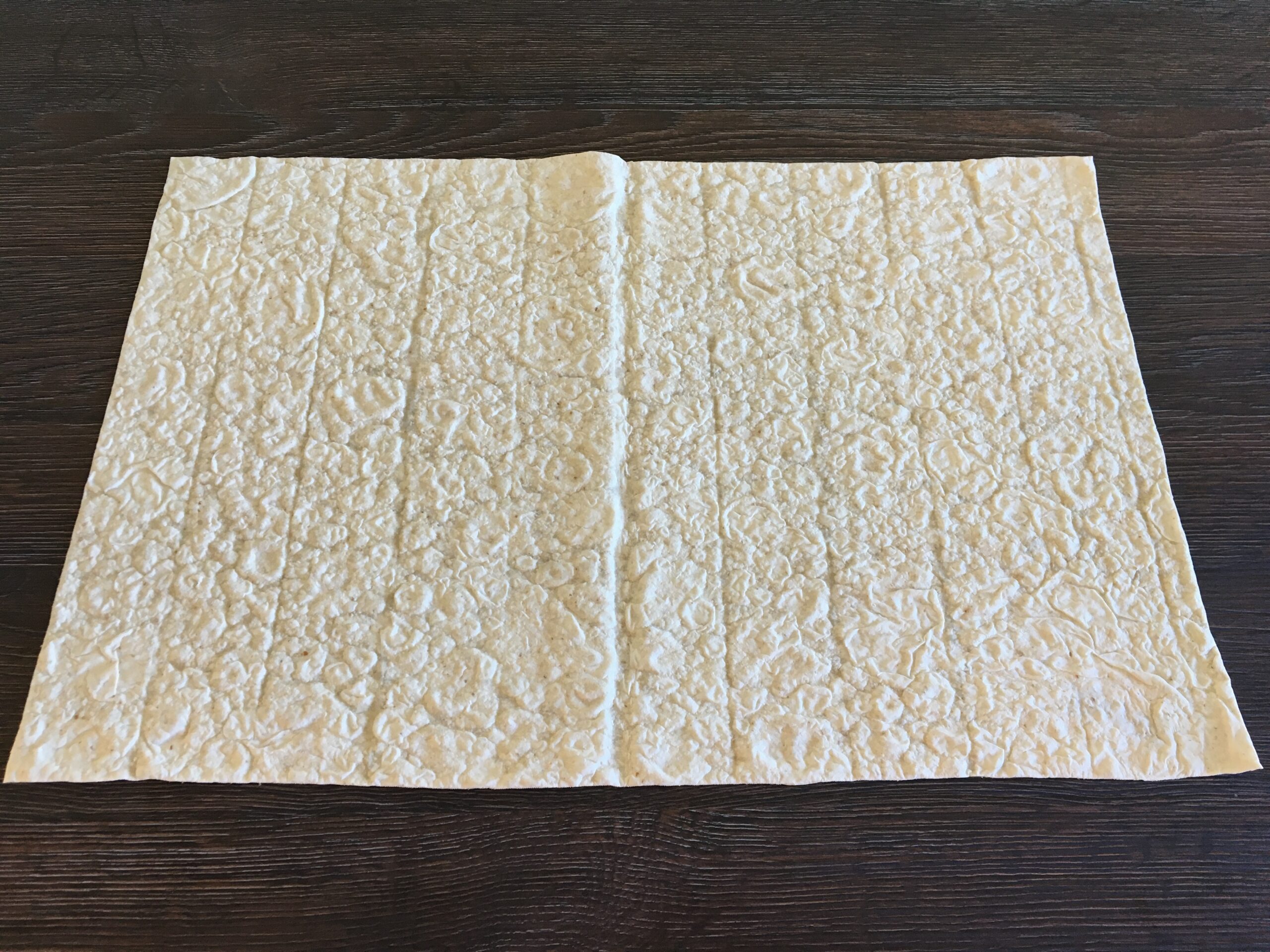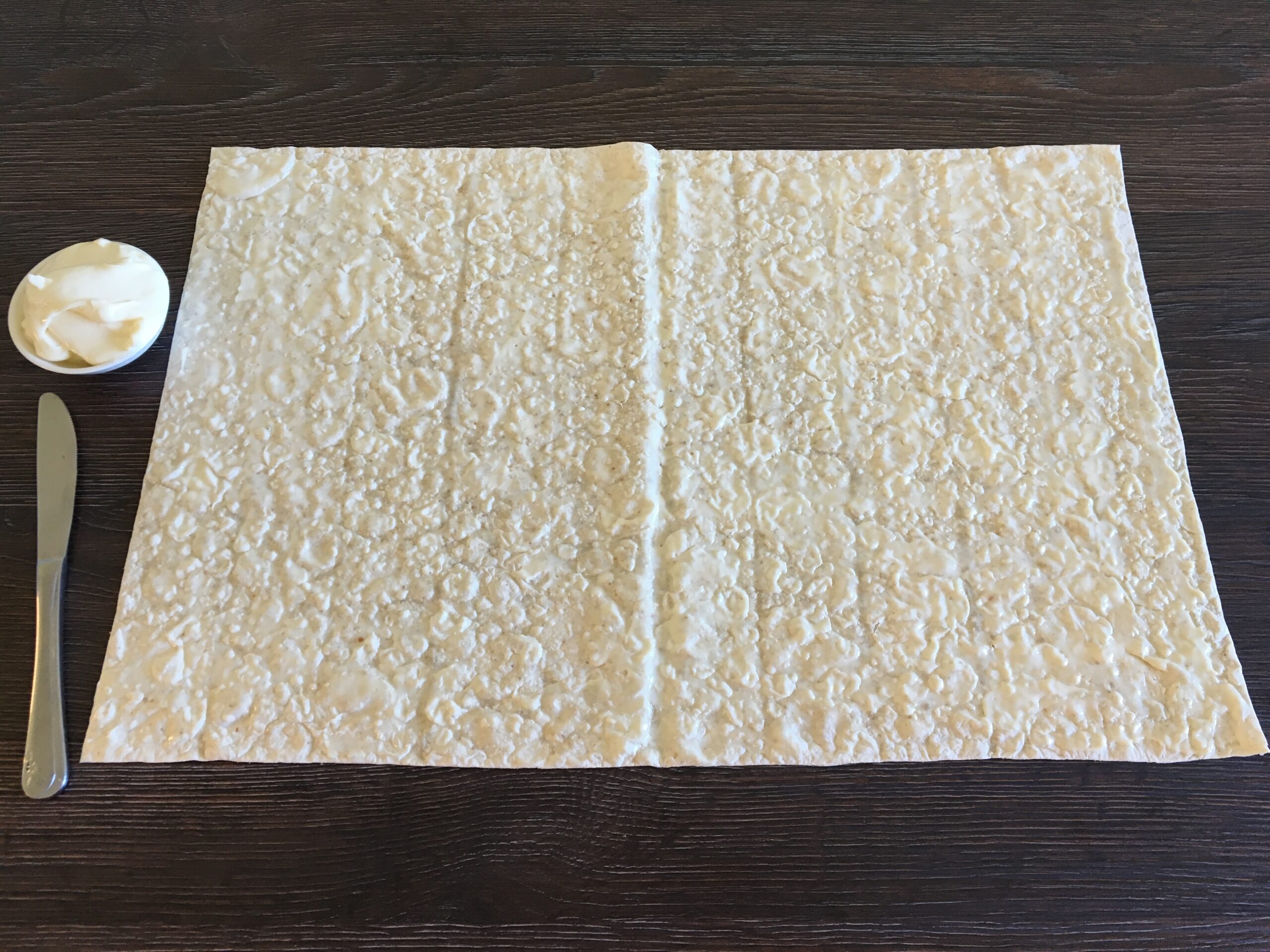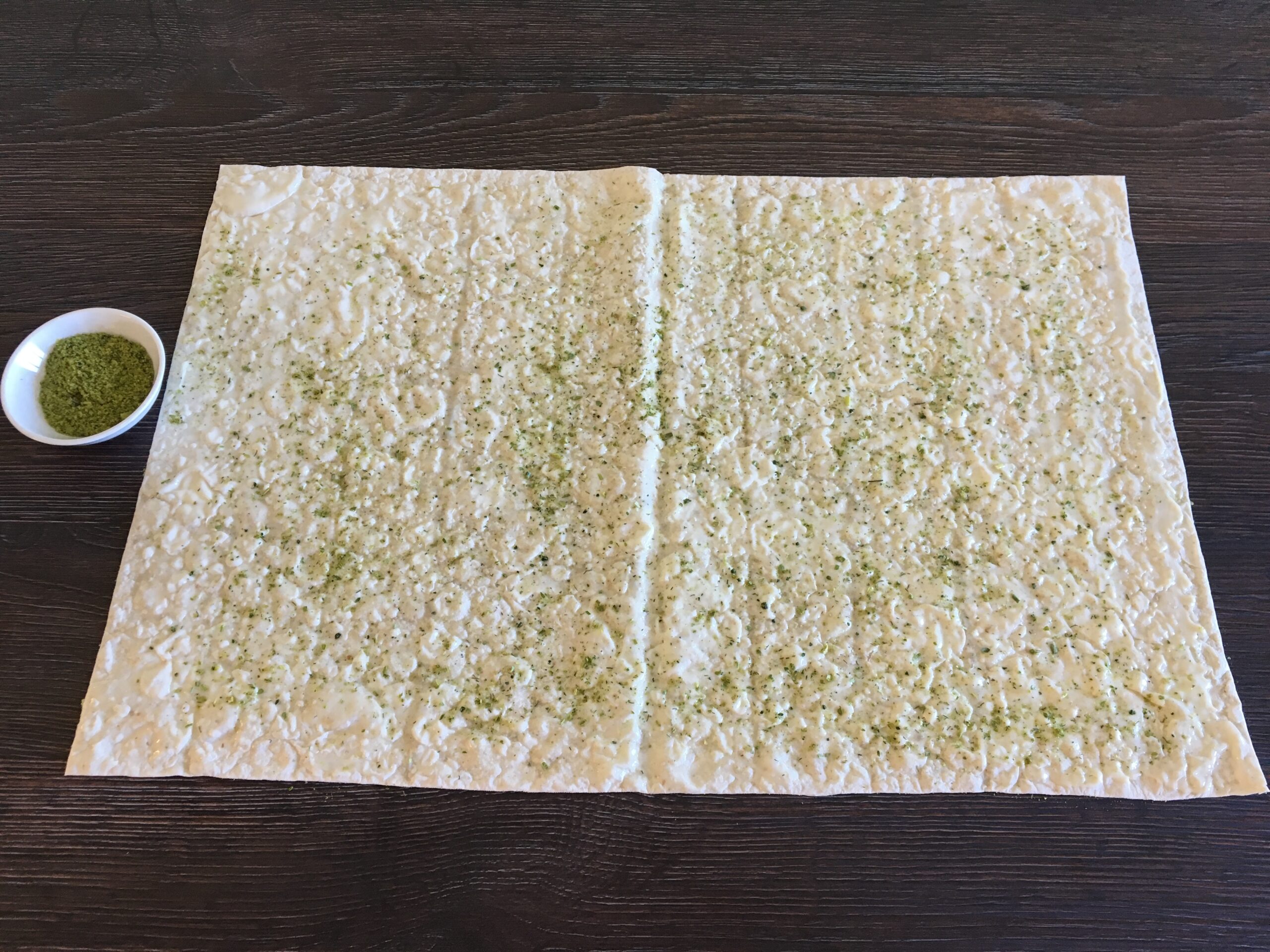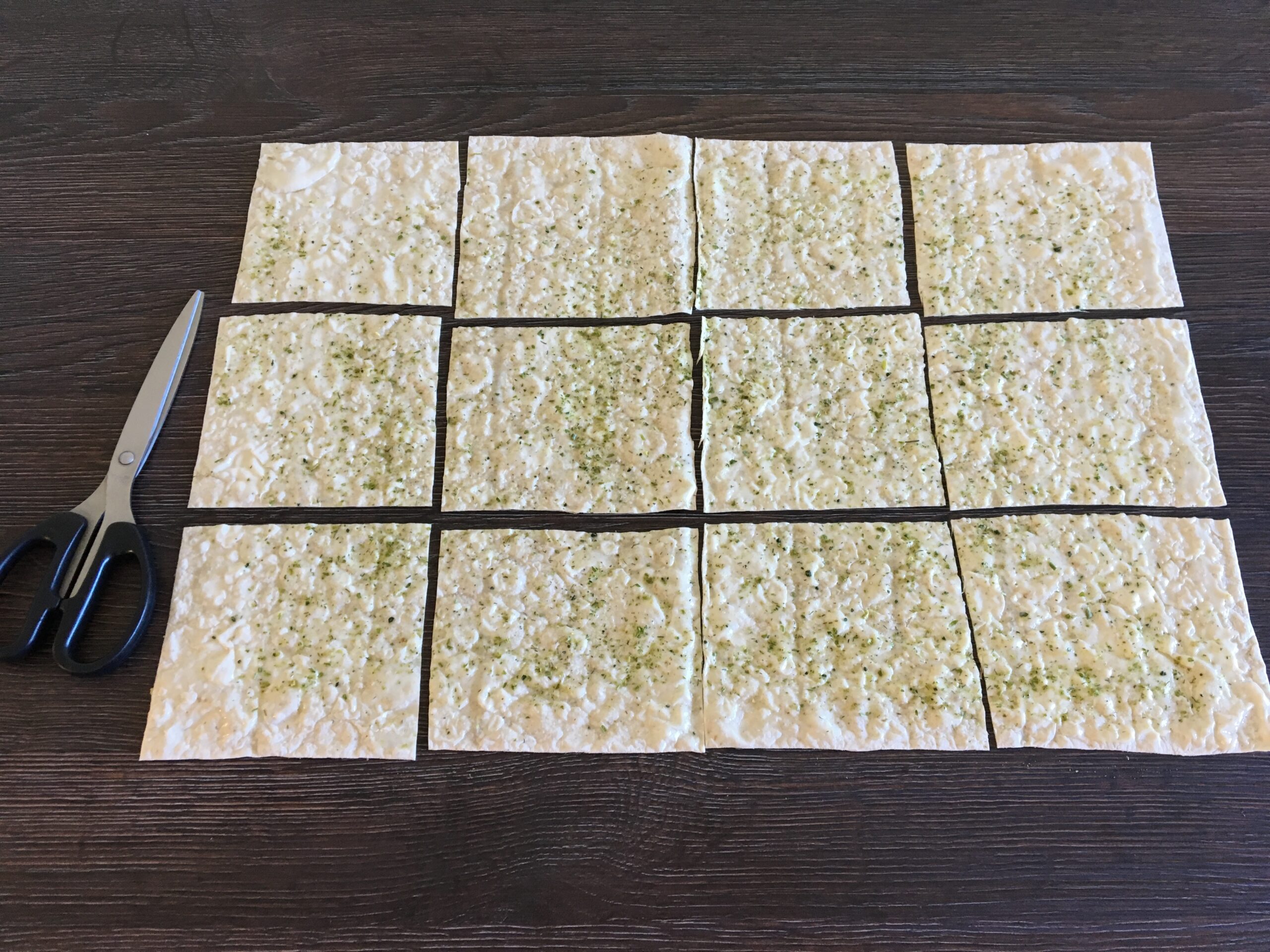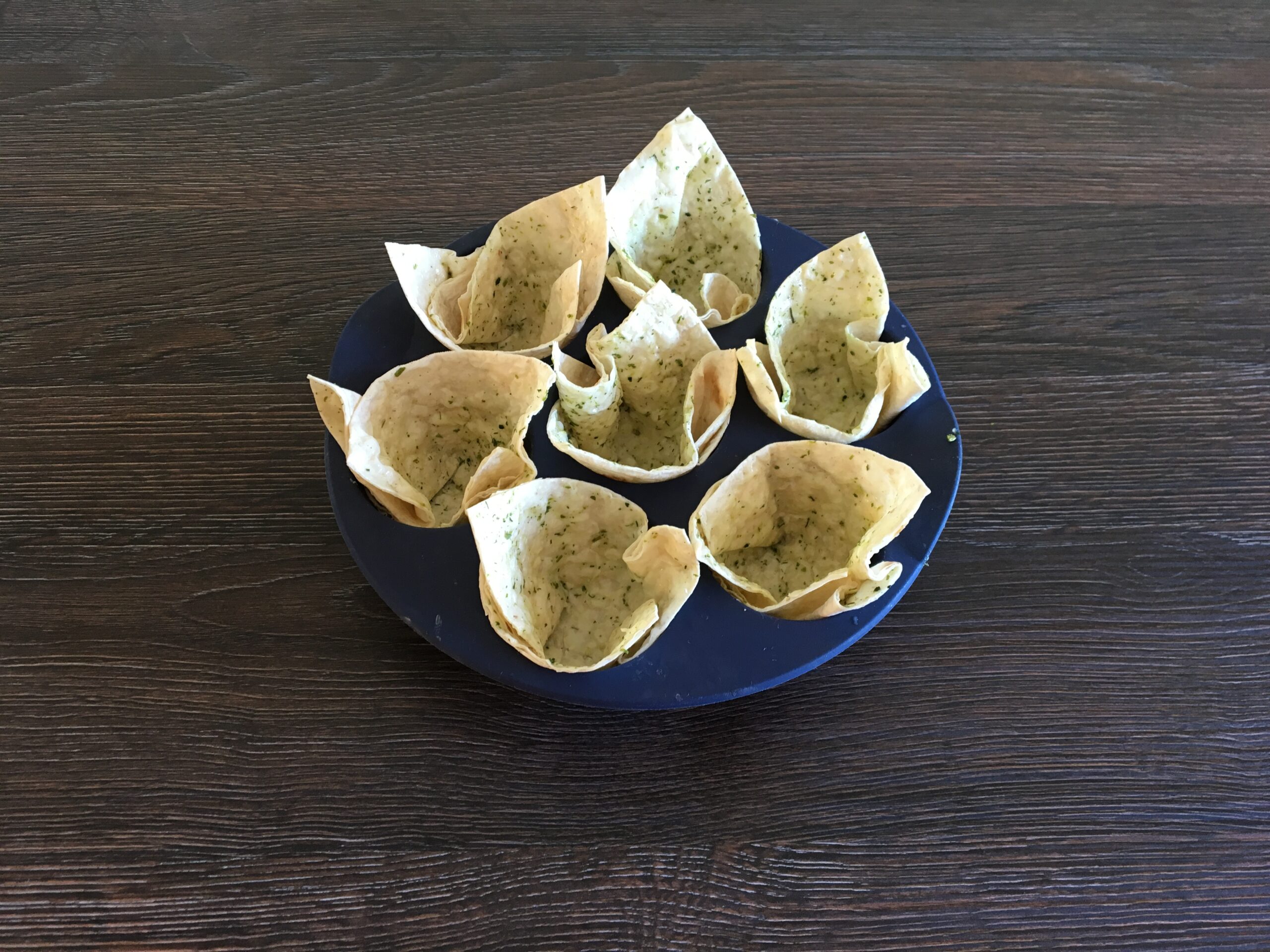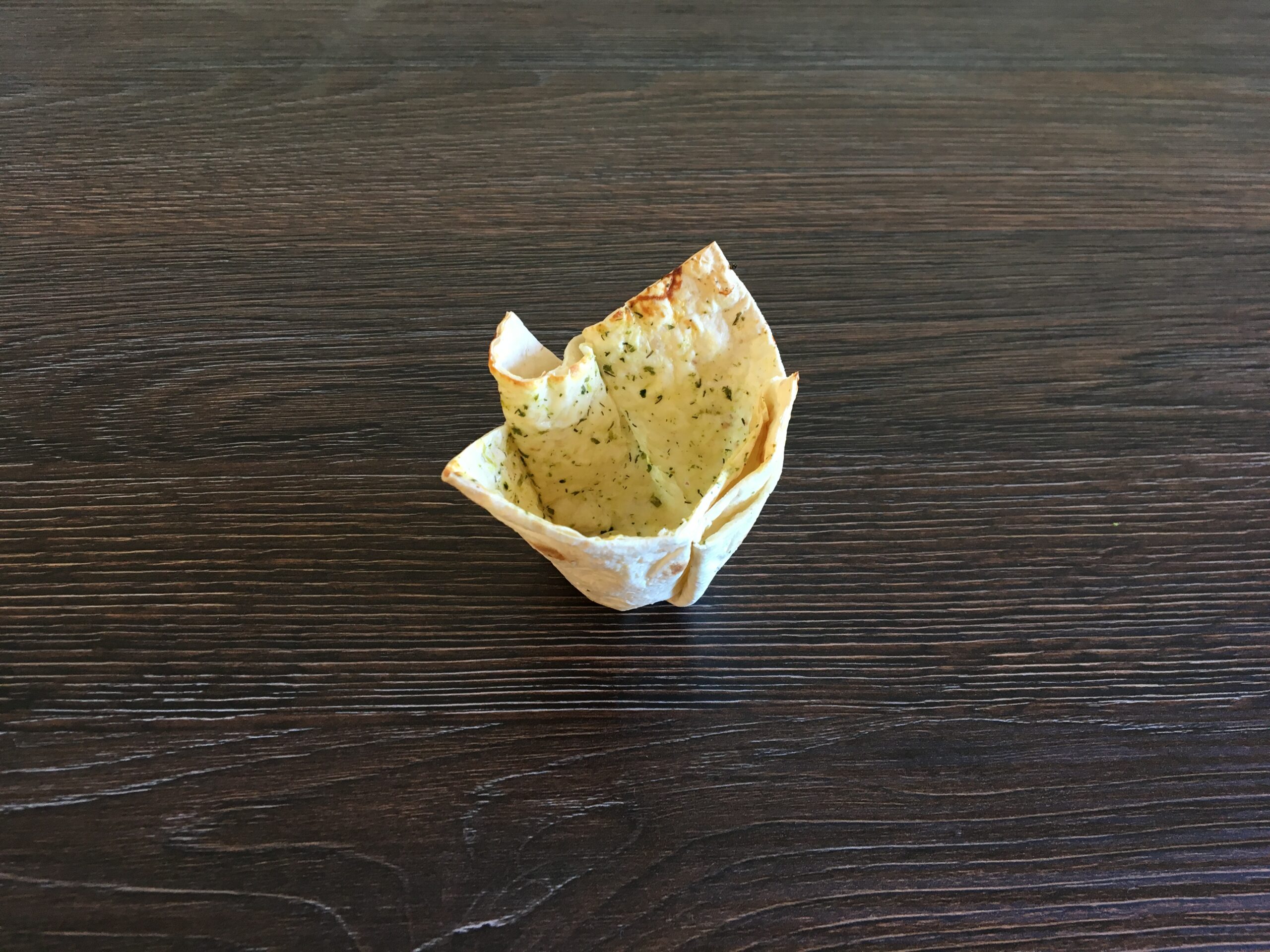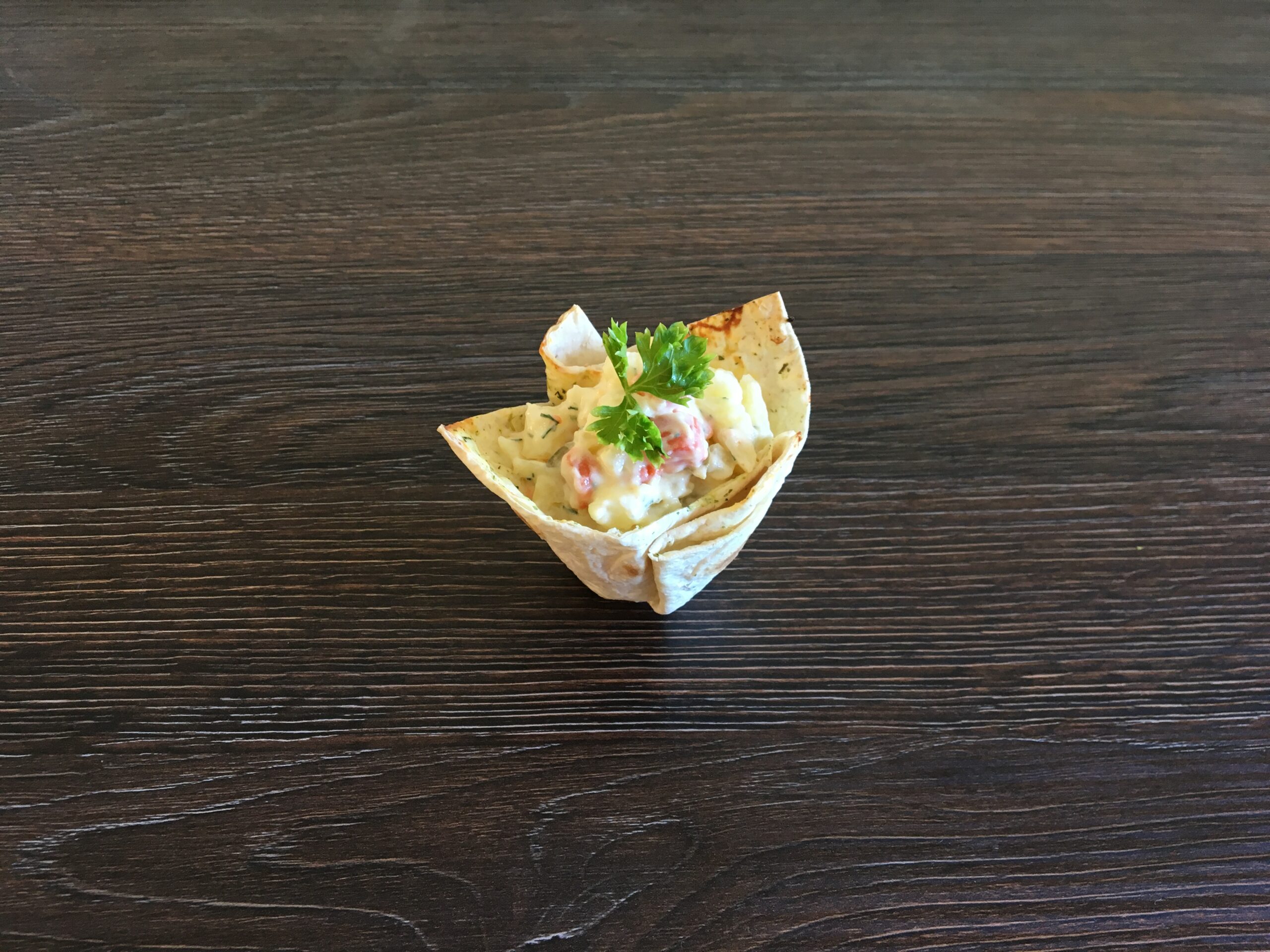 Lavash cups with potato salad
You need:
LameLeib Classic Lavash
80g cream cheese
Herb seasoning
Potato salad
Parsley
Preparation:
Add thin layer of cream cheese on lavash.
Add herb seasoning evenly on lavash.
Cut 12 squares with scissors. (Look at the pictures!)
Put lavash squares in muffin tin, so you get cup shapes.
Cook lavash in the oven at 185 degrees about 7 minutes.
Let lavash cups cool down.
Put potato salad into lavash cups and add some parsley.
ENJOY!