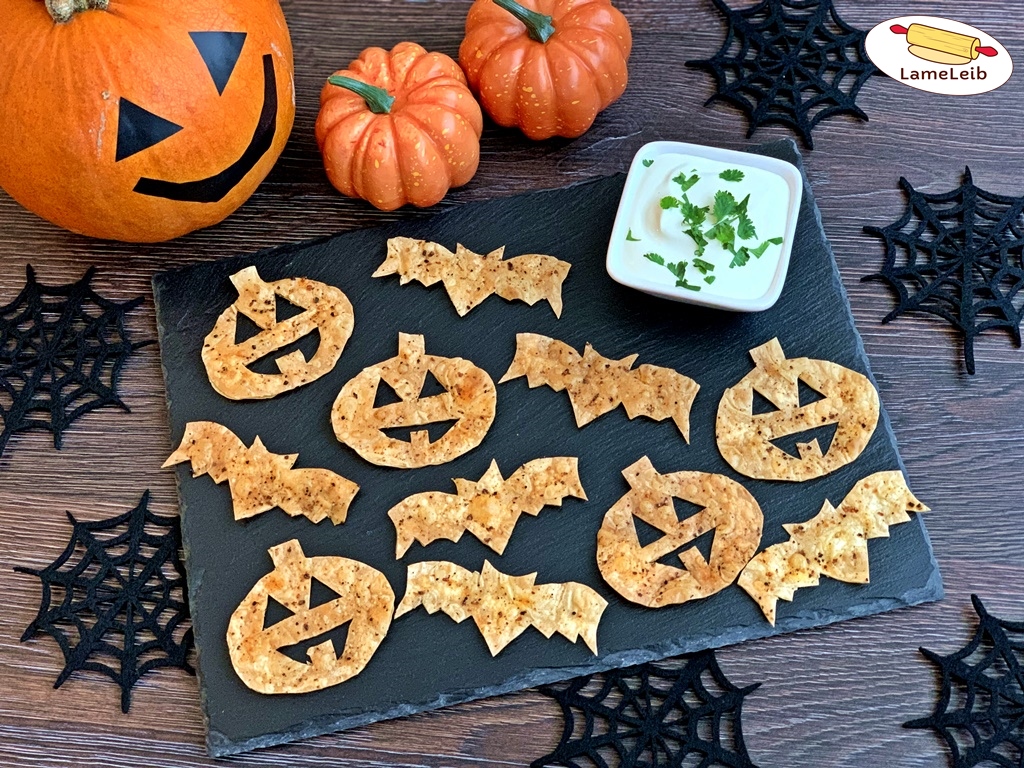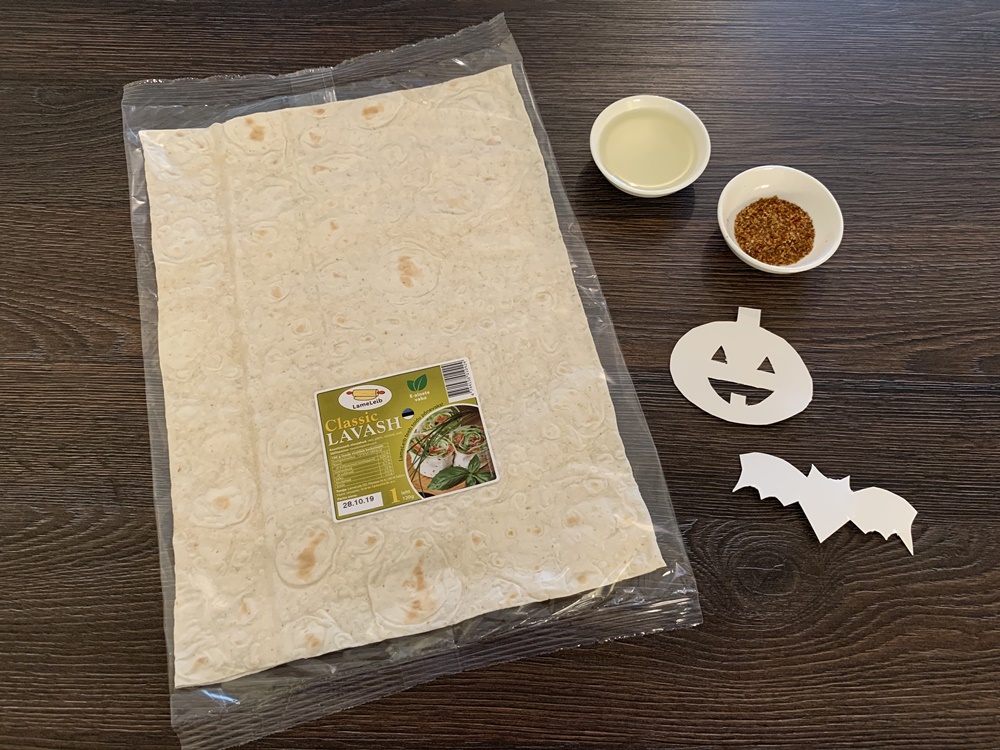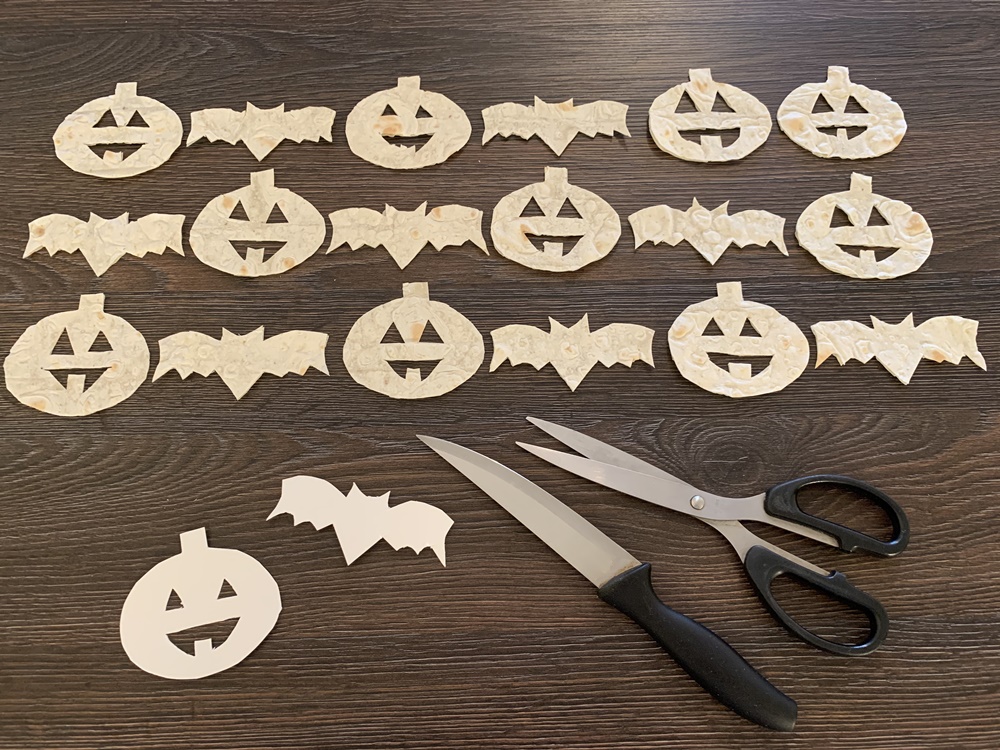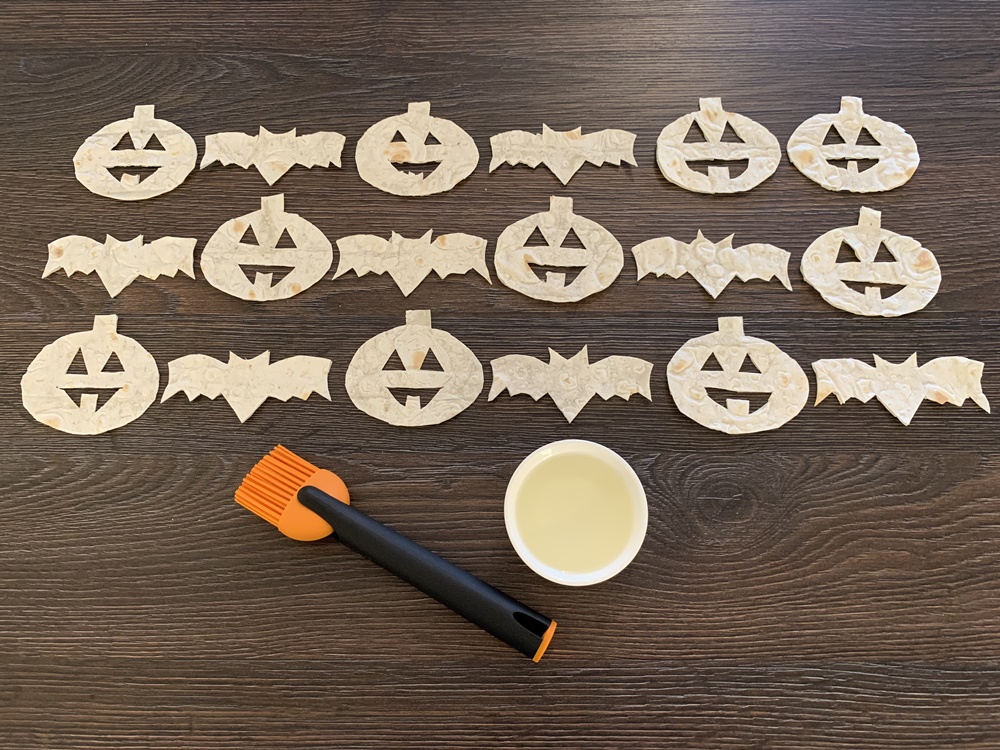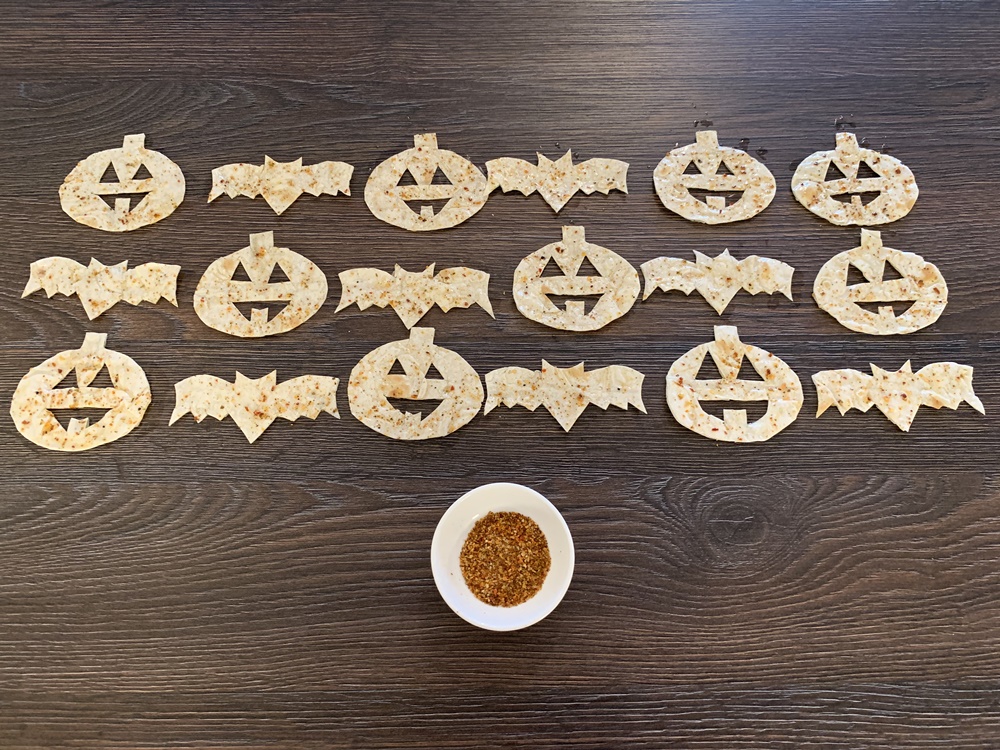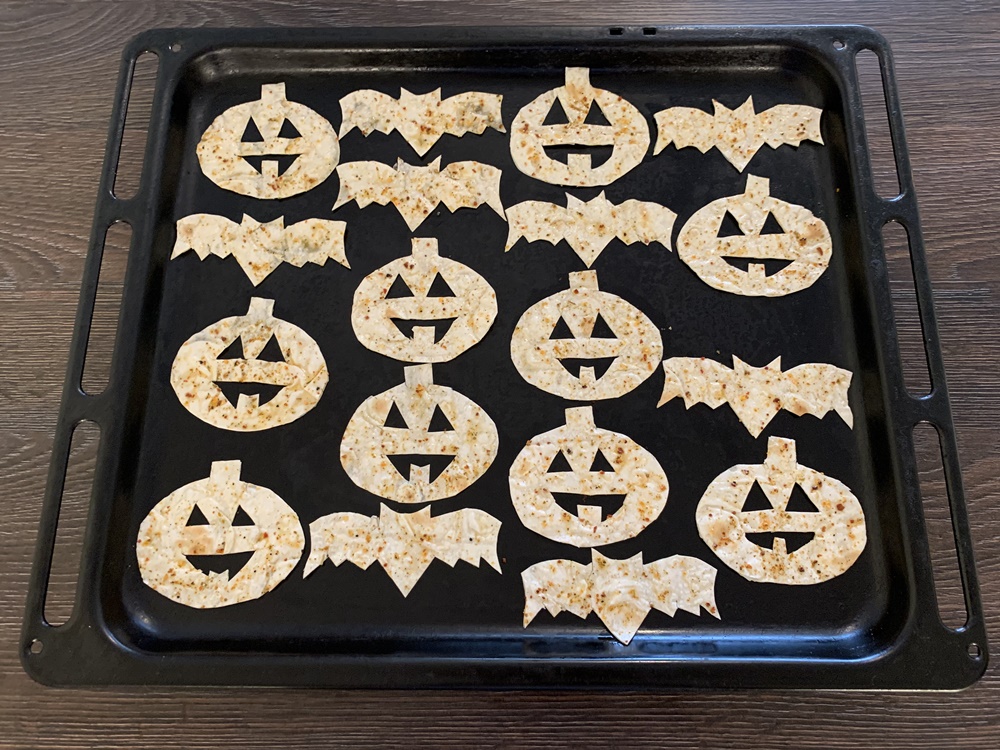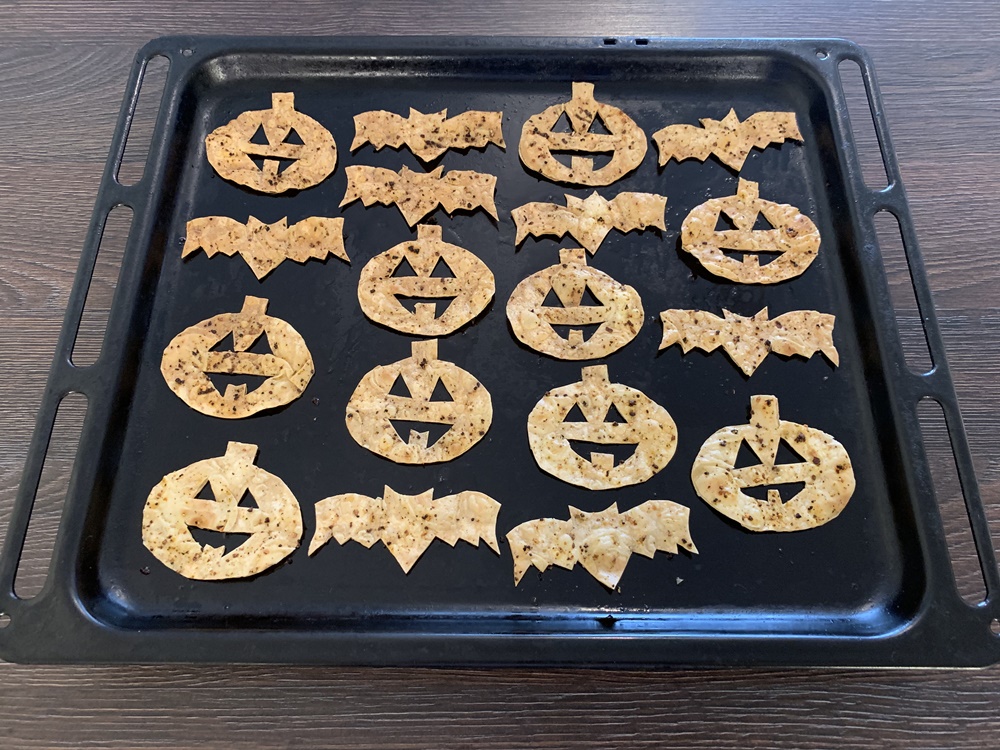 Halloween chips
You need:
LameLeib Classic lavash
Oil
Seasoning (we used garlic, tomato and black pepper mix)
Halloween themed stencil/shapes (you can cut them out of paper)
Preparation:
With scissors cut Classic lavash into smaller squares.

 

Use stencil and cut different Halloween shapes out of Classic Lavash. Use scissors and sharp knife. (With sharp knife it's easier to cut small details).
Cover Halloween shapes with oil on both sides and add some seasoning.
Bake in the preheated oven at 185 degrees for 4-5 minutes.
ENJOY!