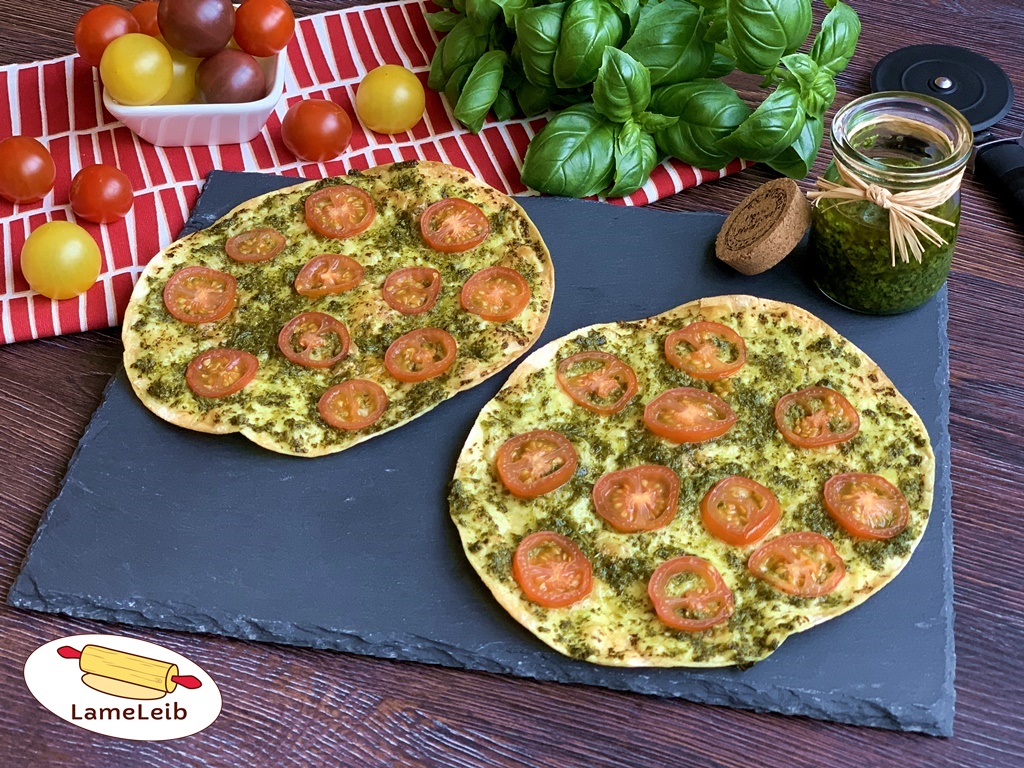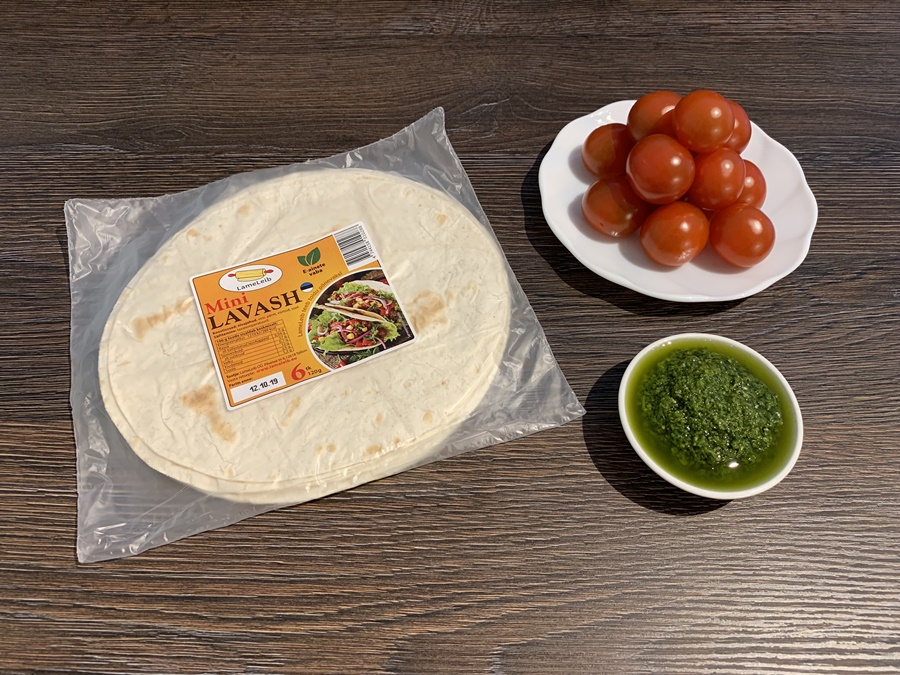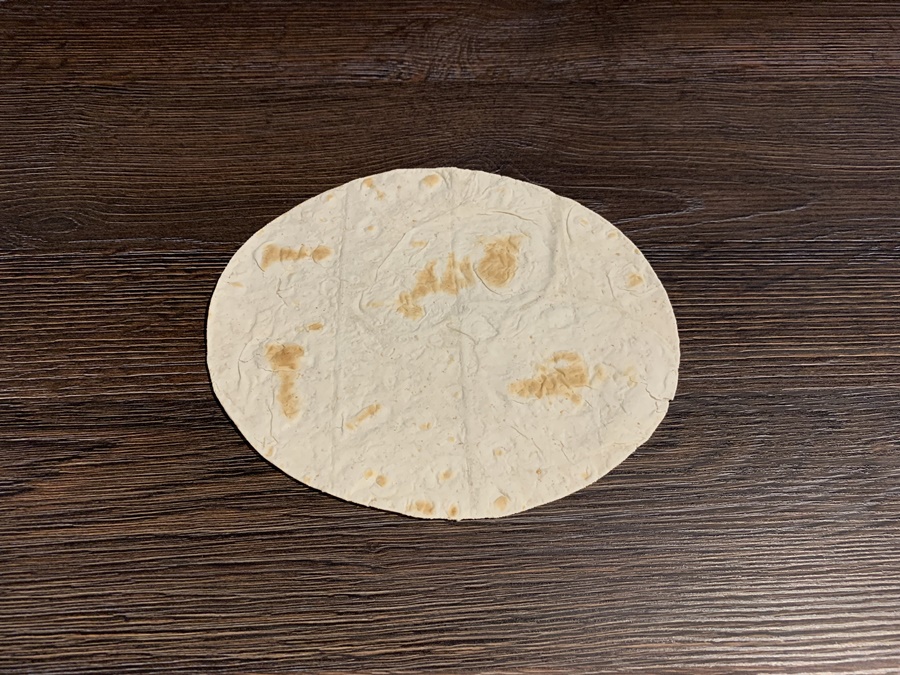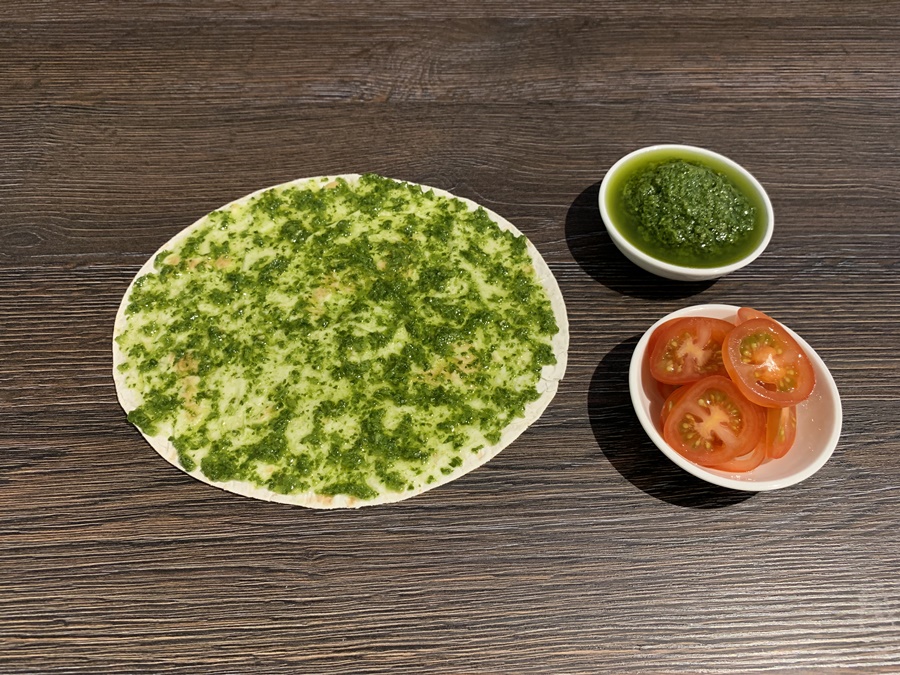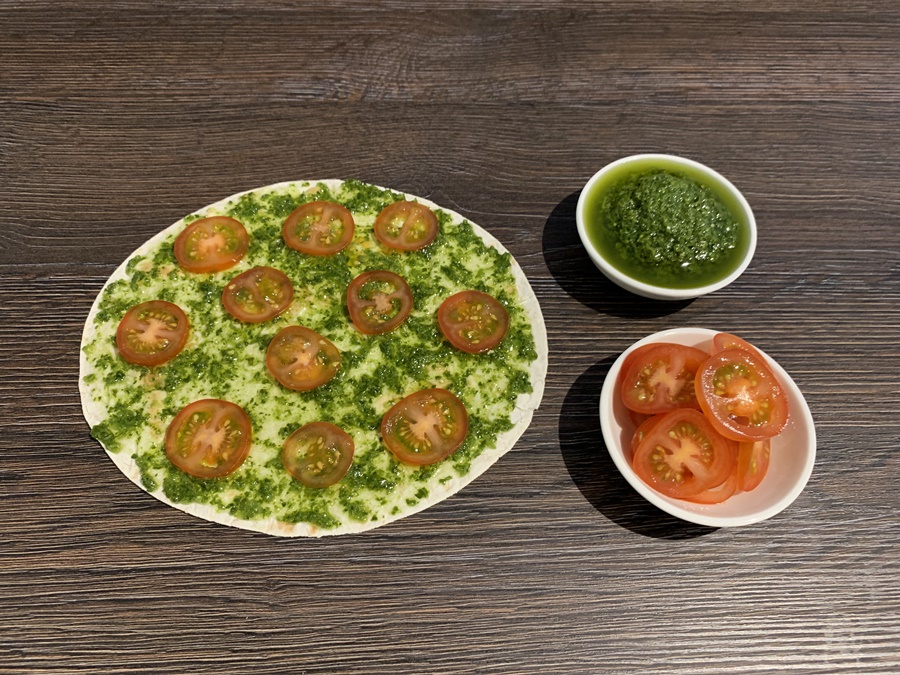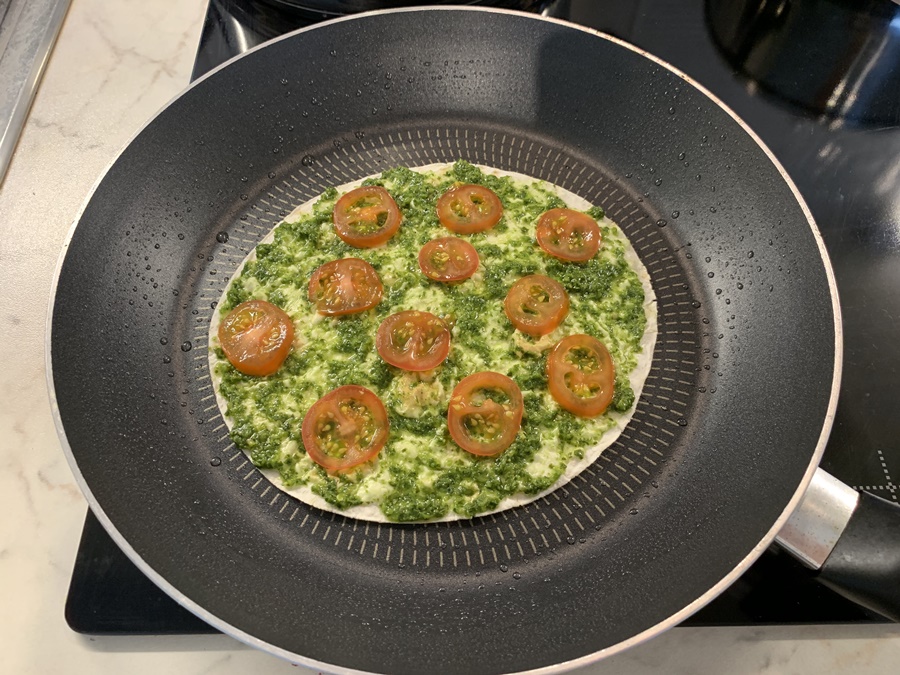 Flatbread with pesto
You need:
LameLeib mini lavash (in the package there are 6pcs)
Pesto
Cherry tomatoes
Preparation:
Put thin layer of pesto on Mini Lavash.
Slice cherry tomatoes and add them on lavash.
Bake on medium heated pan about 5-7 minutes (use pan lid!).
Flatbread with pesto is ready, when lavash turns crispy.
ENJOY!