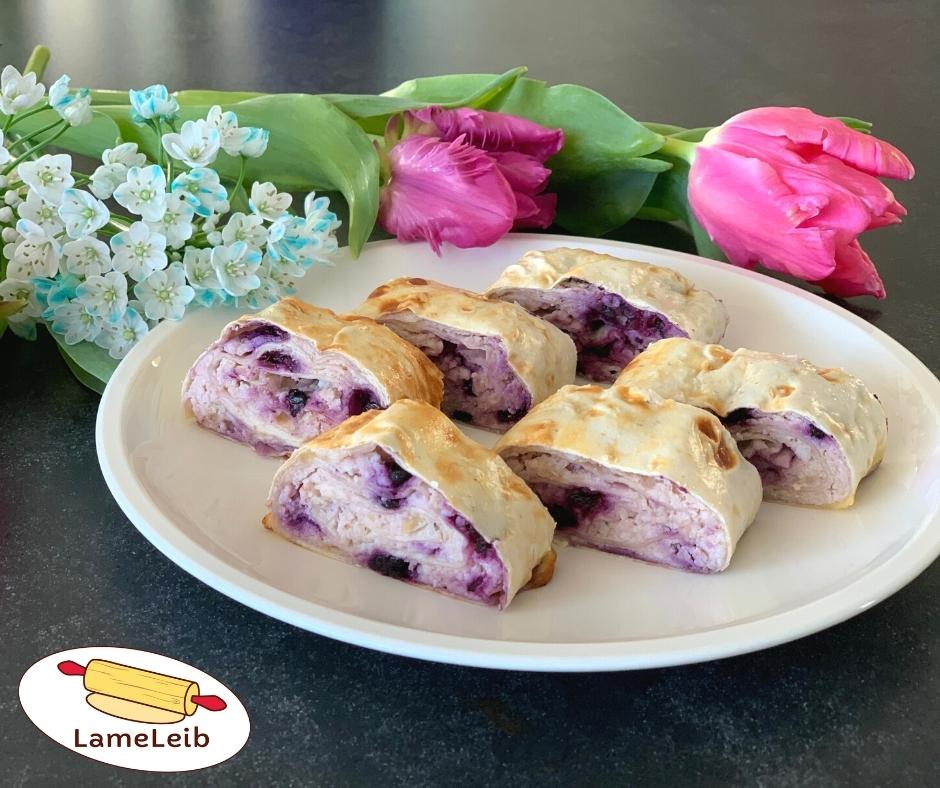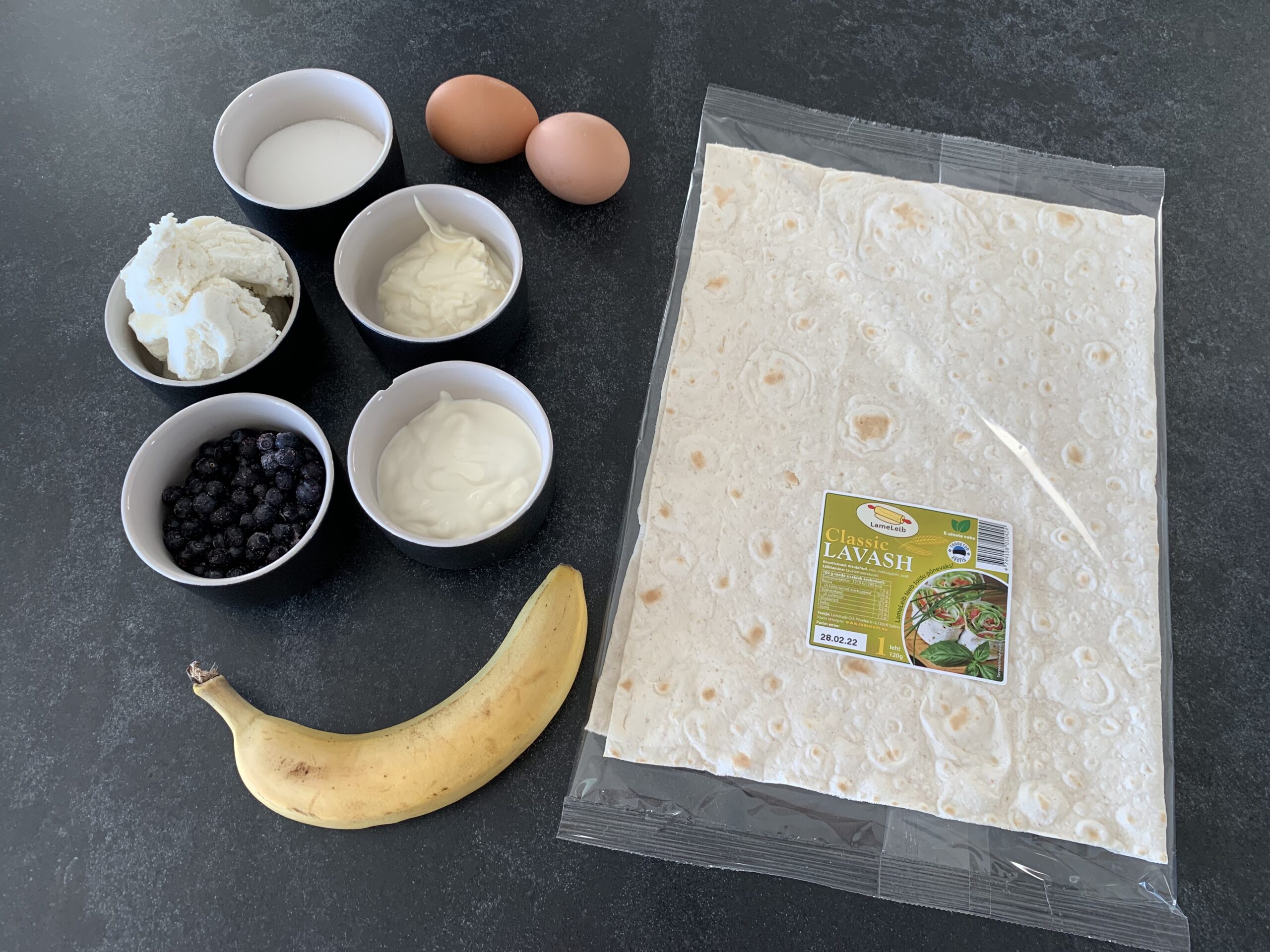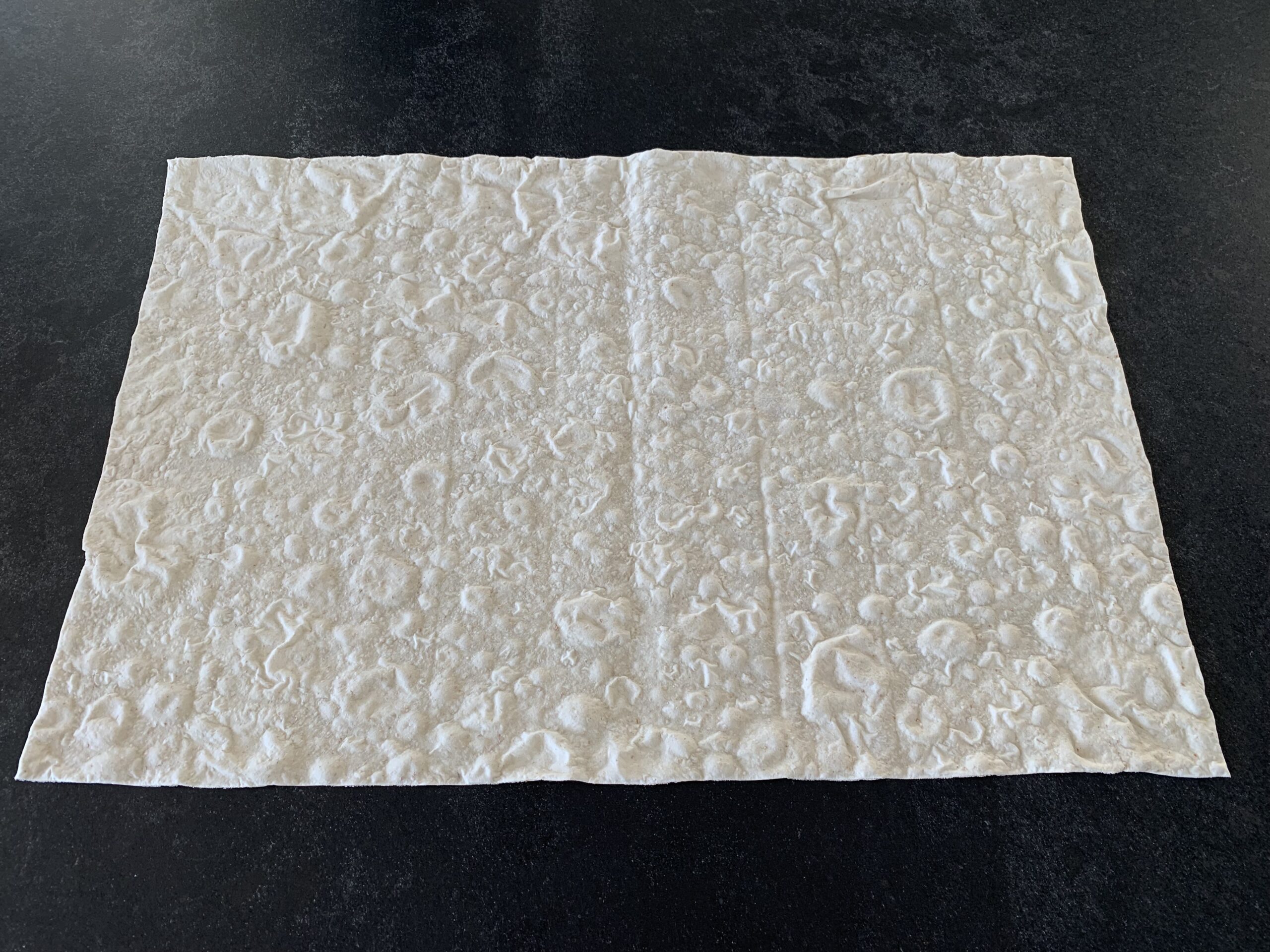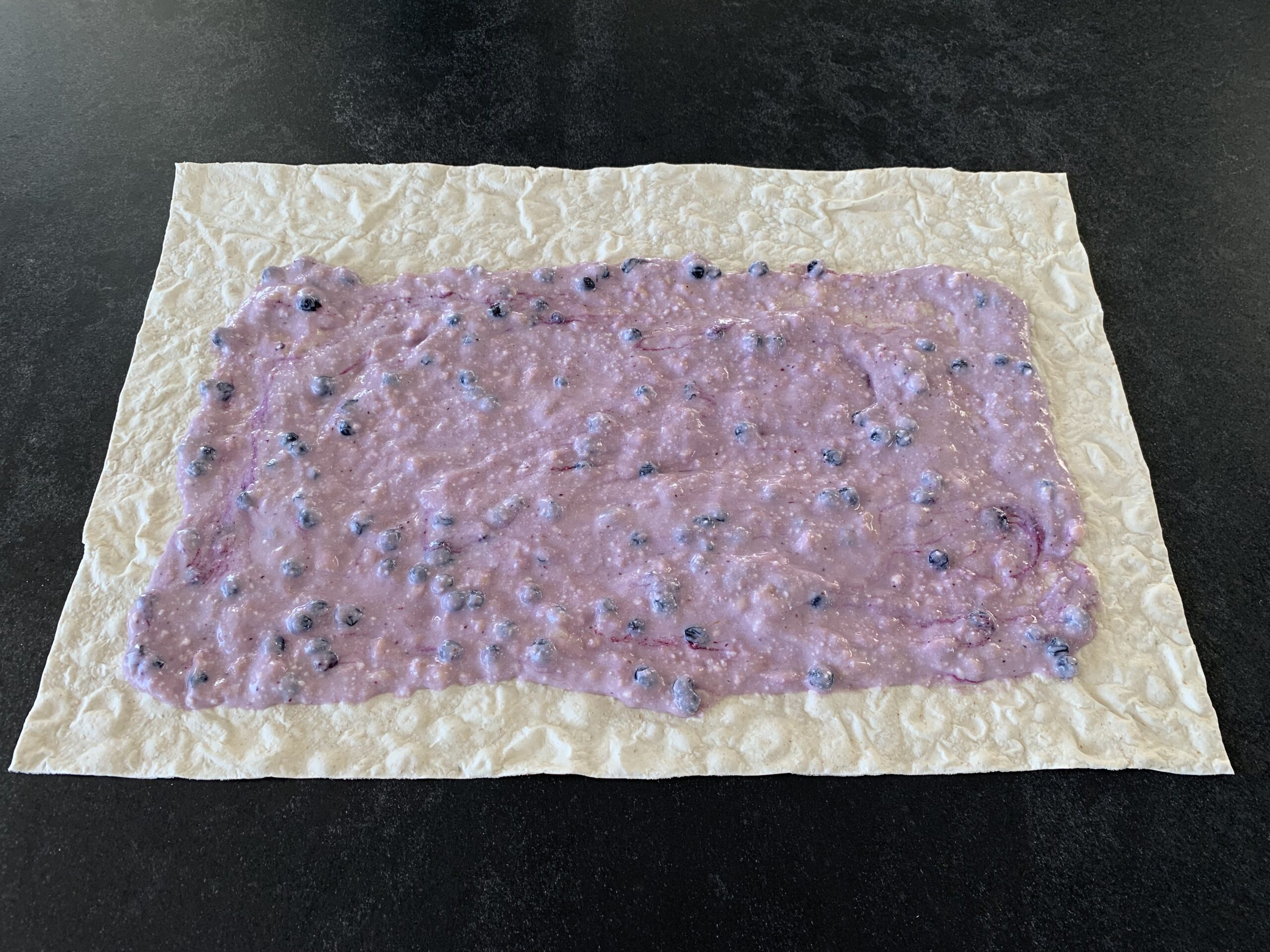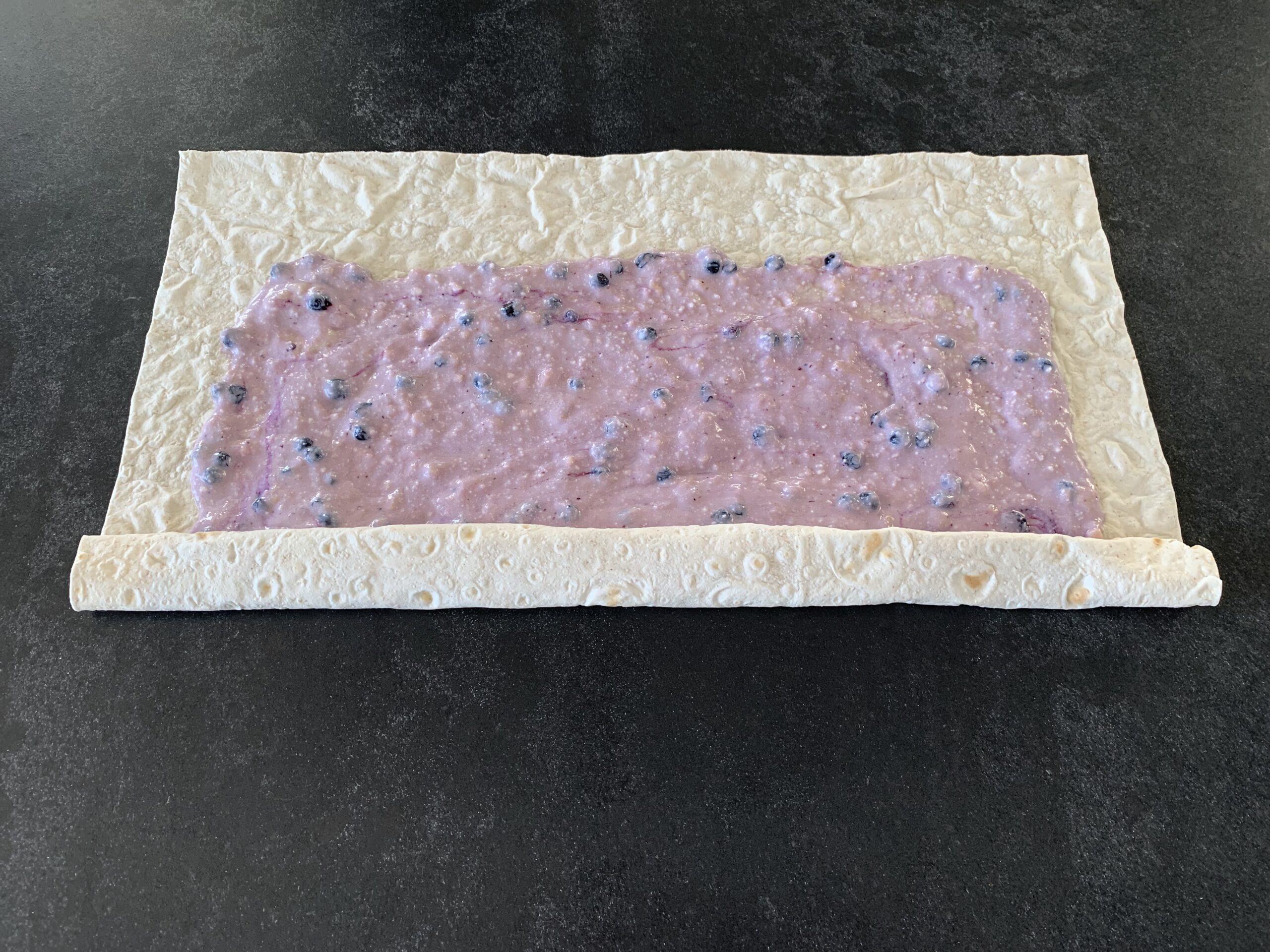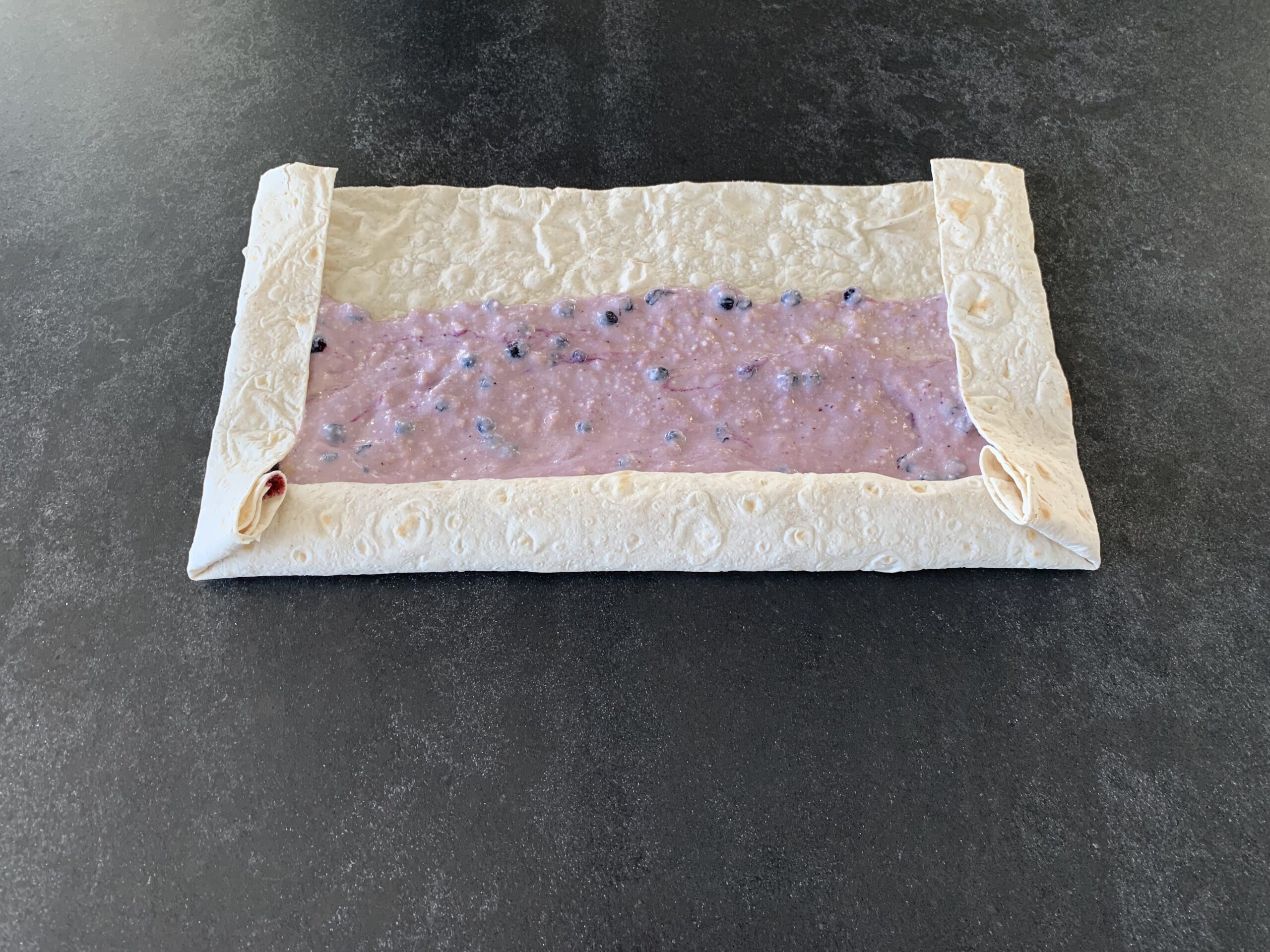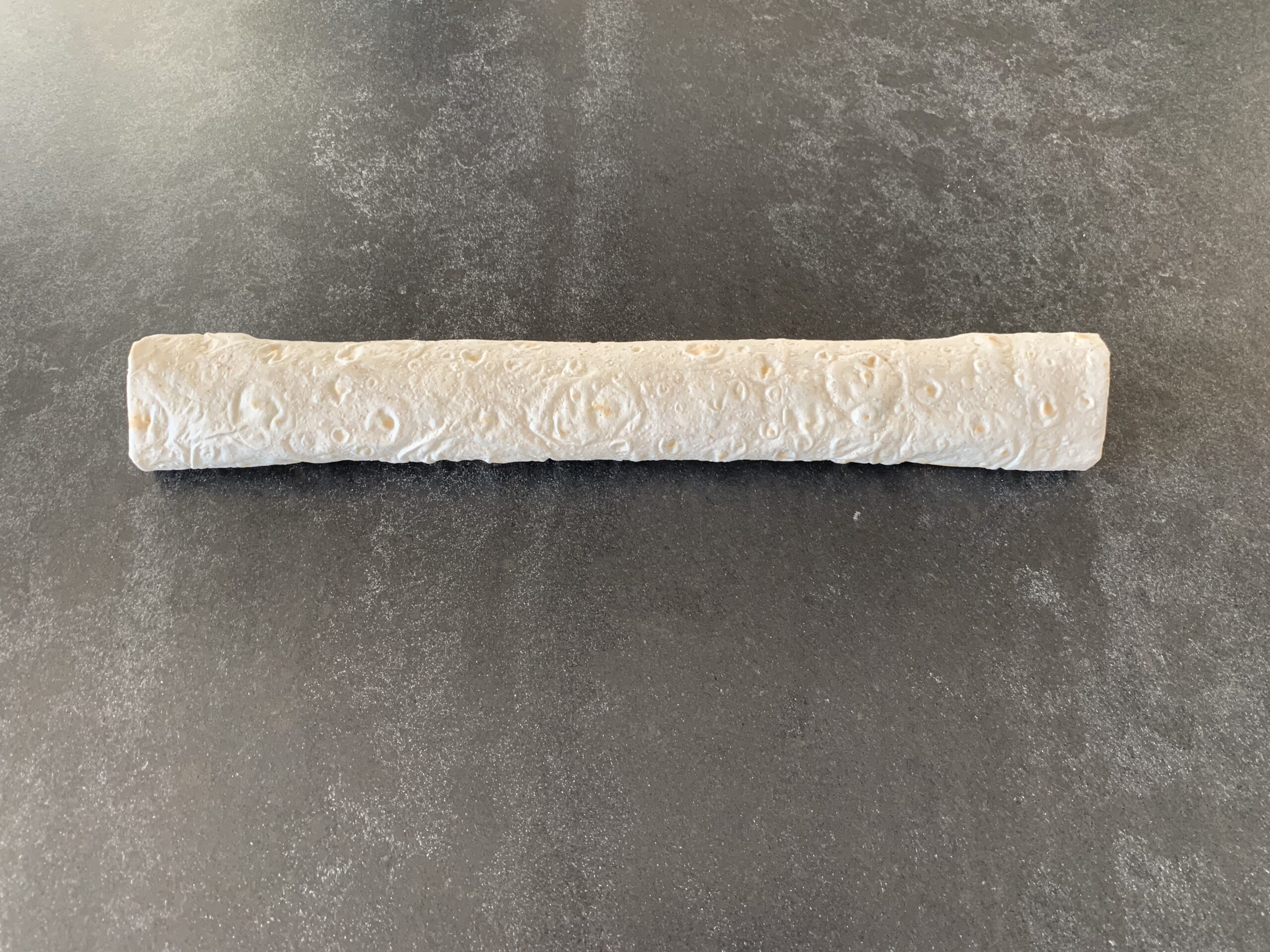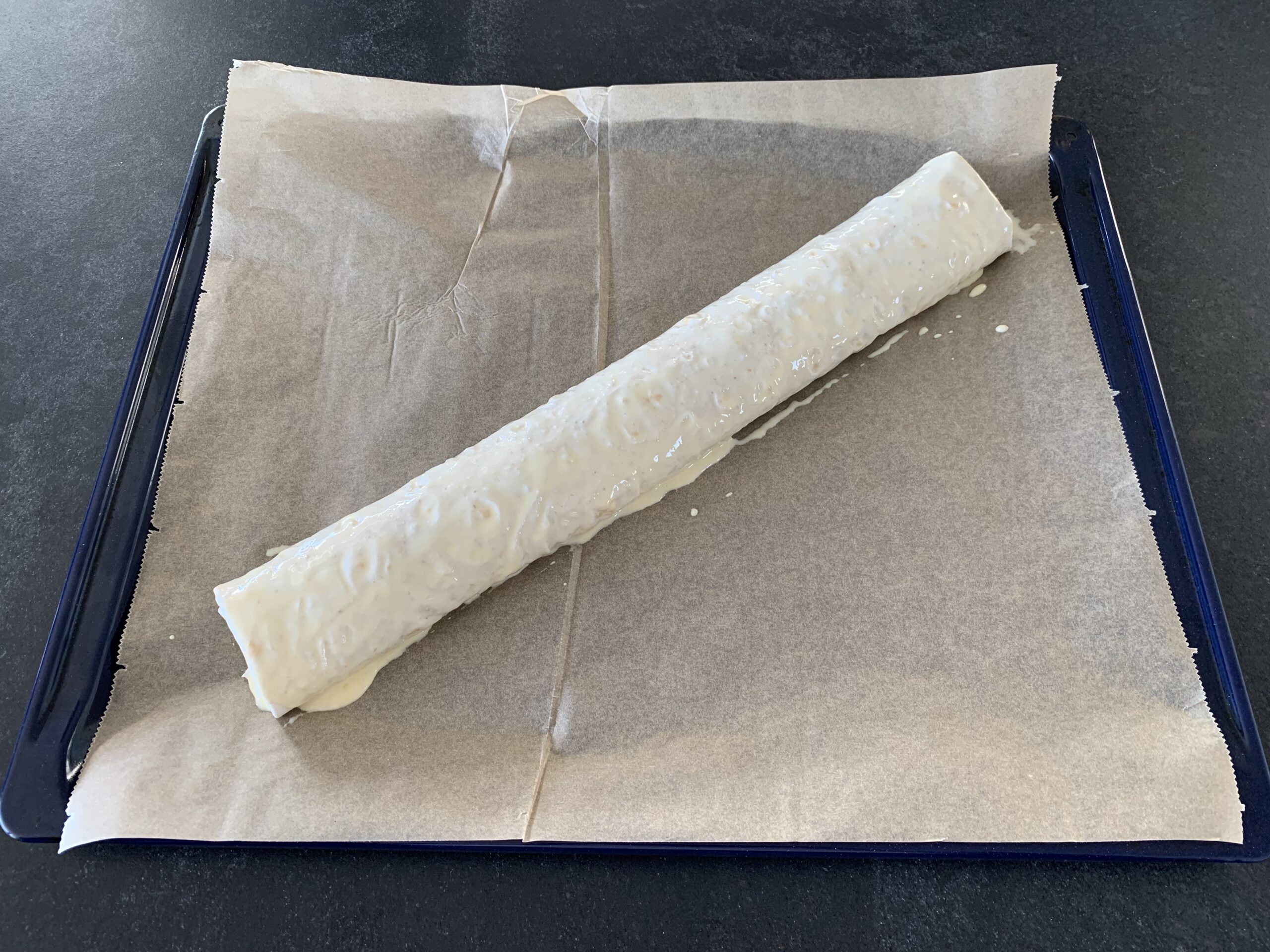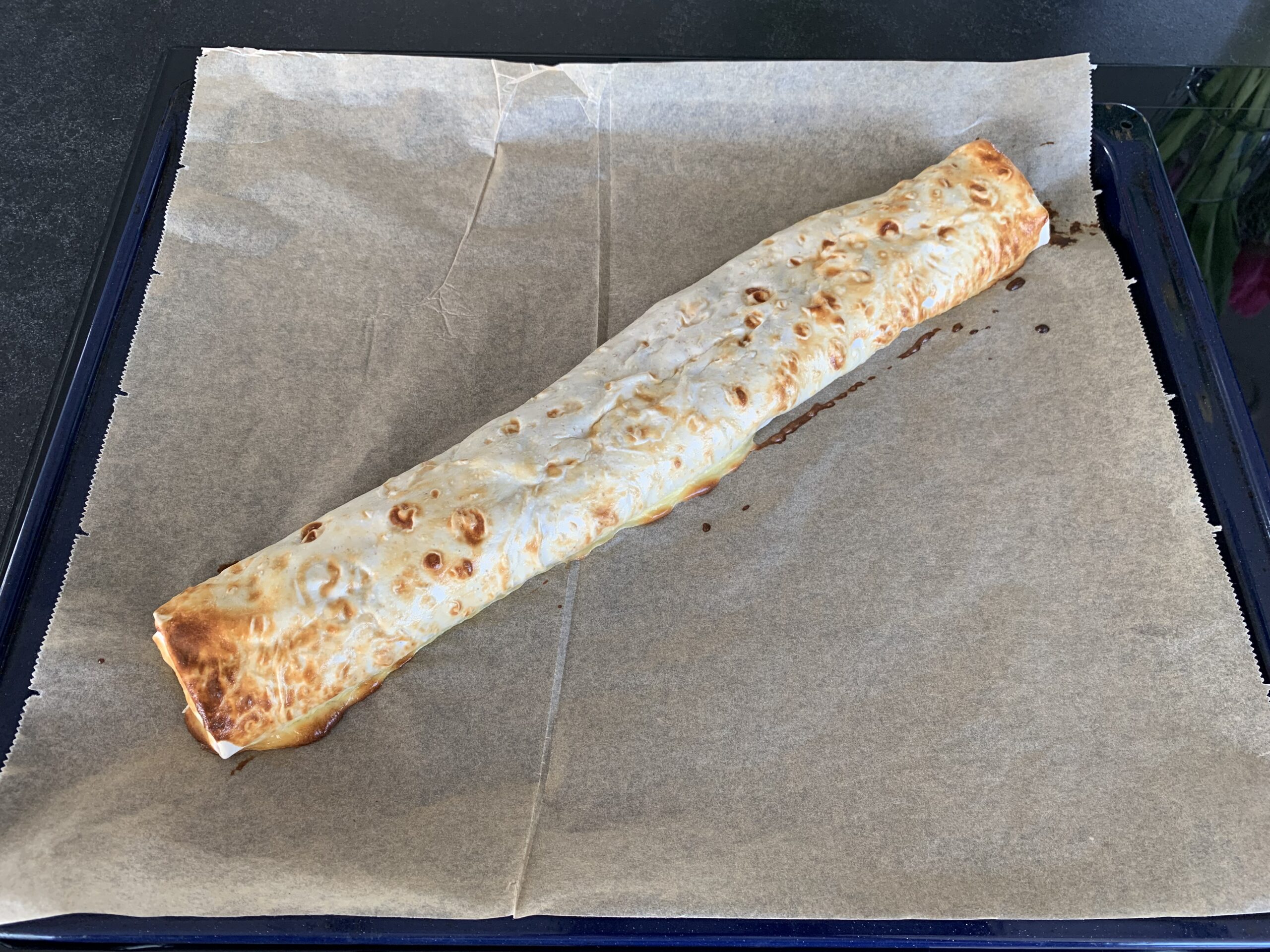 Blueberry roll
You need:
For filling:
LameLeib Classic Lavash
200g vanilla curd
50g vanilla curd paste
1 banana
1 egg
50g sugar
70g frozen blueberries
For coating:
1 egg
50g sour cream
20g sugar
Preparation:
In a big bowl make mixture for filling- mix curd, curd paste, smashed banana, egg, sugar and blueberries.
In a smaller bowl make mixture for coating – mix egg, sour cream and sugar.
Unfold lavash.
Pour filling on lavash, pour it evenly, leave free space on the edges. It is important to leave free space on top of the lavash edge (about 7-10 cm), so it is easier to roll lavash together.
Roll and fold lavash together. Look at the pictures!
Put curd roll on baking tray with baking paper on it.
Add coating evenly on lavash roll.
Bake in the preheated oven at 185 degrees about 25 minutes.
ENJOY!